Printing your Self Assessment tax return
Here's how to print off your Self Assessment tax return in FreeAgent.
1. Select Taxes and go to Self Assessment.

2. Click on the appropriate Self Assessment return, and then navigate to 'Your Tax Breakdown' at the right-hand side of the page. This page is your SA302 form.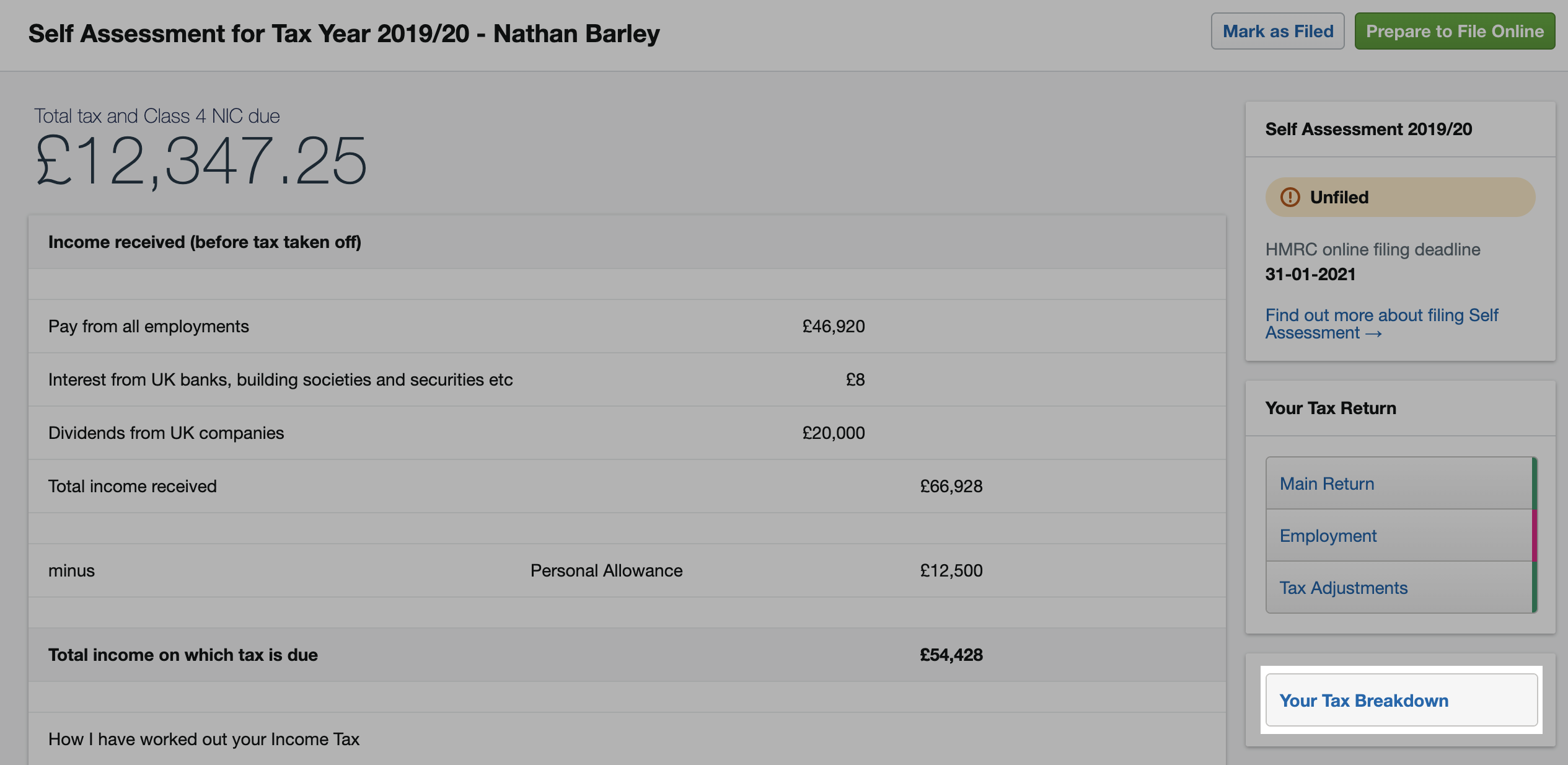 3. To print this page, simply press Ctrl + P, or Cmd + P.
Self-employed mortgage applications
HMRC are working with mortgage providers to encourage as many of them as possible to accept copies printed from commercial software. If yours will not accept an SA302 printed from FreeAgent, you will need to ask HMRC for a paper copy.