How to start a new payroll tax year
This article explains how to start a new payroll tax year and transfer employee profiles in FreeAgent.
Once you've filed or marked as filed, the month 12 payroll for the existing tax year, then from 1st April you'll be able to set up a new payroll tax year.
1 Hover over My Money, then choose Payroll

2 Change to the new year
By default FreeAgent displays the year that just ended, to change this, select the drop-down and choose the new year.

3 Transfer existing employee profiles to the new year
To transfer an existing employee profile to the new payroll year, select the green 'Transfer Profile' button located next to each employee.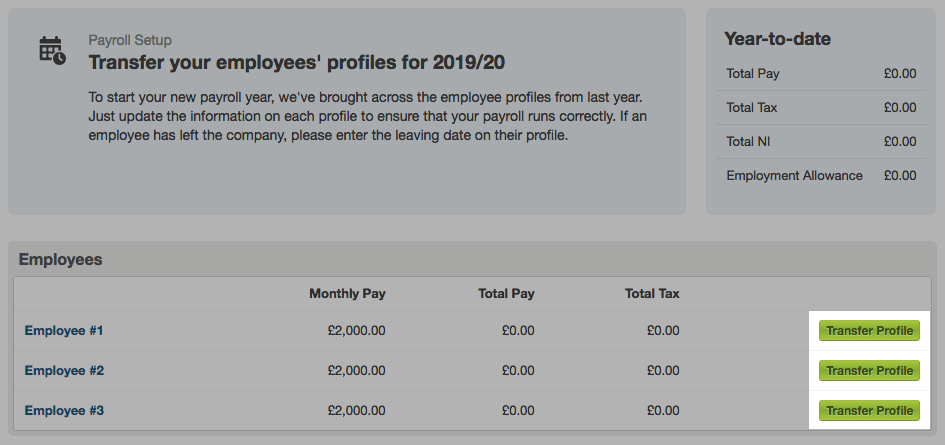 4 Update employee profile information
Here you can edit the employee's NI category letter, tax code and any other relevant information.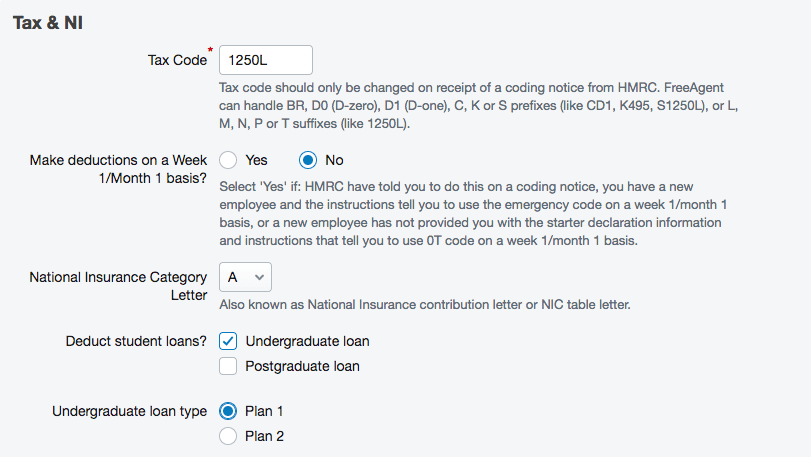 Finish transferring the payroll profile
To complete the transfer of a payroll profile, select 'Create Payroll Profile' at the bottom of the page.

Once you've transferred an employee profile, the 'Prepare Month 1 Payroll' button will appear in the top right of your screen, just below your company name.