Making Tax Digital (MTD) for VAT submission: error messages
In this article we have provided a list of error messages you might encounter when submitting your MTD for VAT return in FreeAgent.
Authorisation error
An error message reading 'The client and/or agent is not authorised' means that the credentials you used to connect FreeAgent to HMRC have failed and you may not be properly signed up for MTD.
To resolve this issue, follow these steps:
1. Disconnect from the HMRC connections in FreeAgent
Navigate to the drop-down menu at the top right-hand corner of the screen and select 'Connections & Add-ons'.

Then select 'Manage' in the 'HMRC connections' section.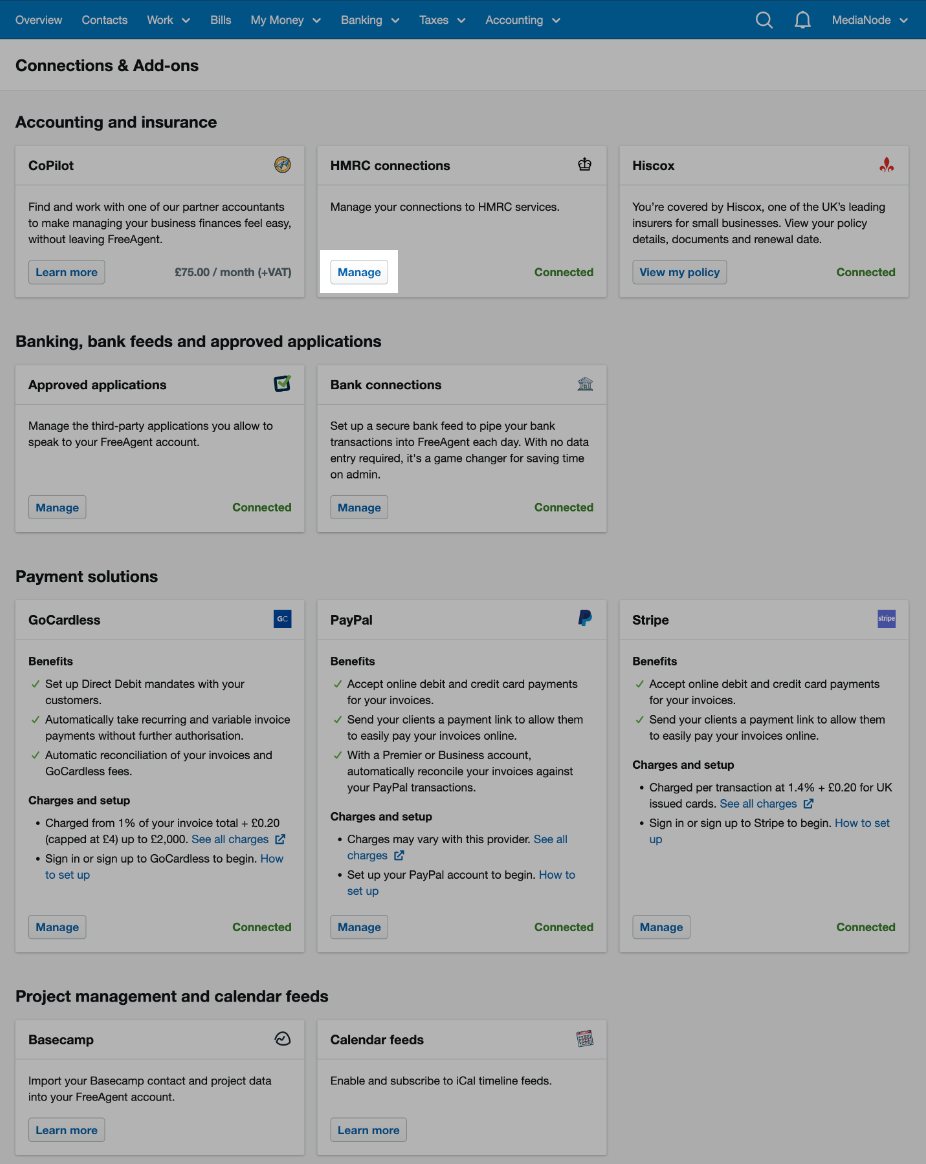 From the HMRC Connections, select 'Disconnect'.

2. Reconnect your FreeAgent account to HMRC
Once you have disconnected select 'Connect FreeAgent to HMRC'.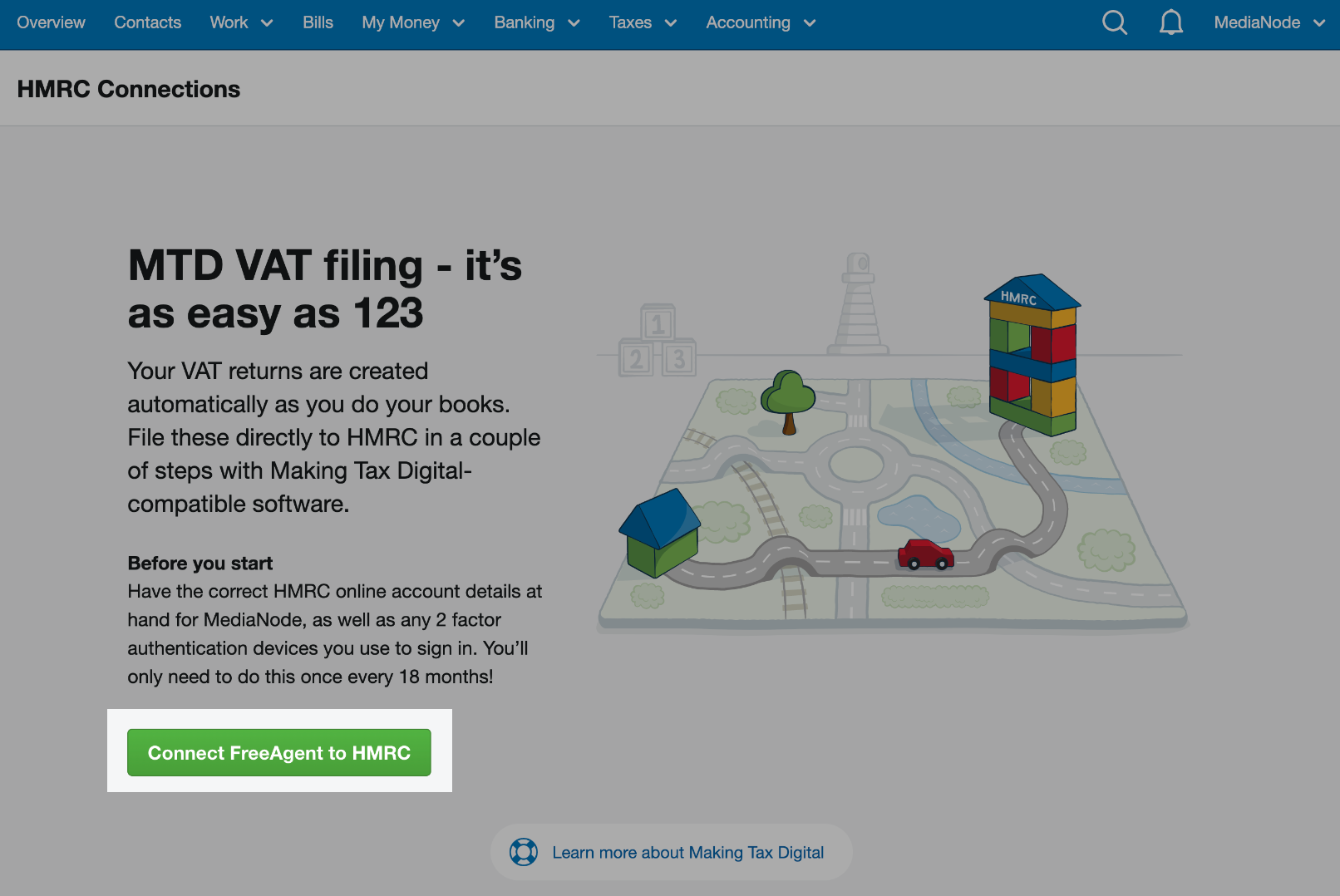 If the connection was successful
If the connection was successful, you'll see a message confirming that FreeAgent has verified your credentials. You should then try to submit your MTD VAT return again.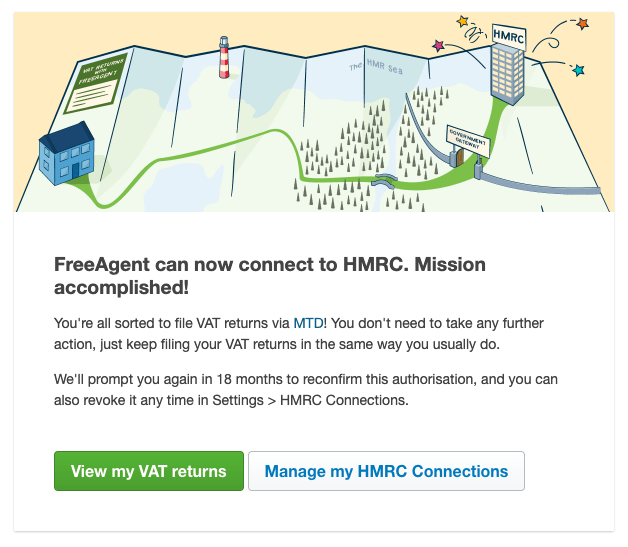 If the connection isn't successful
If the connection isn't successful, FreeAgent will provide you with some handy on-screen instructions for you to follow.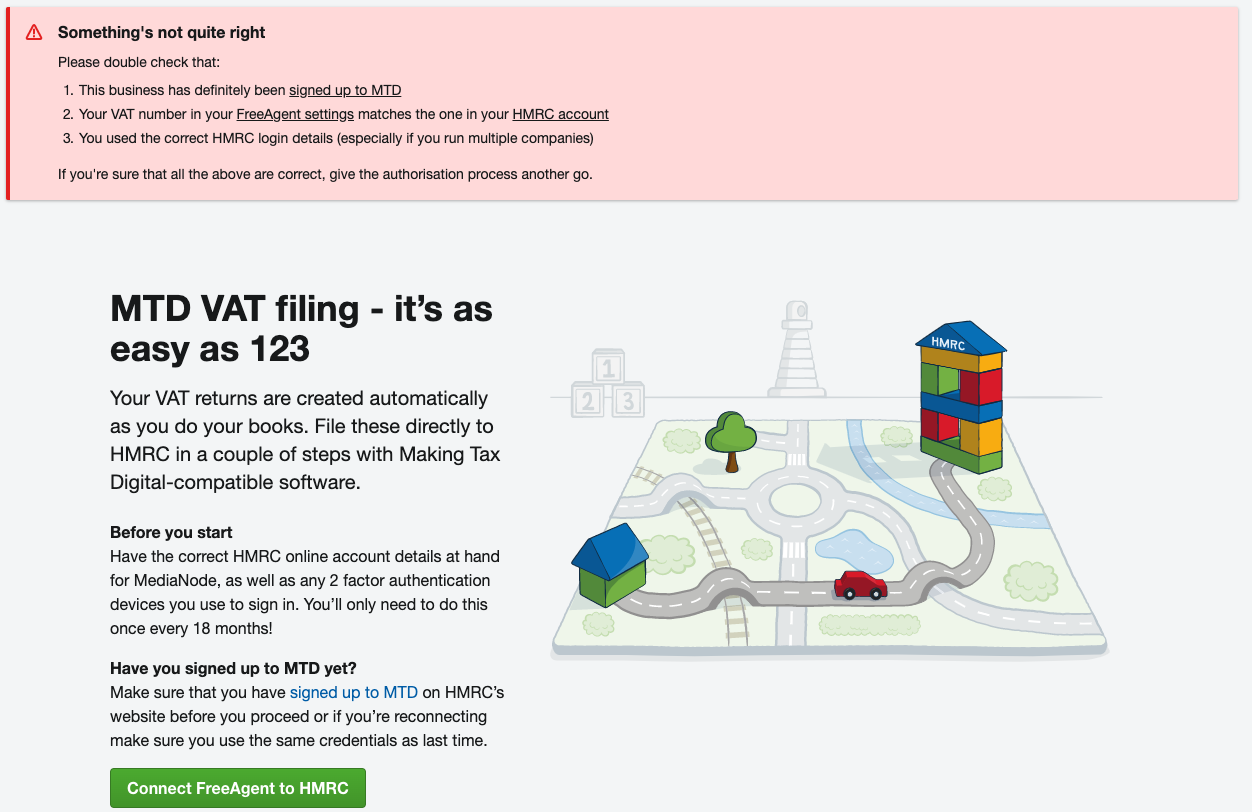 VAT dates error message
You may receive the following error message when trying to make a VAT submission through Making Tax Digital for VAT.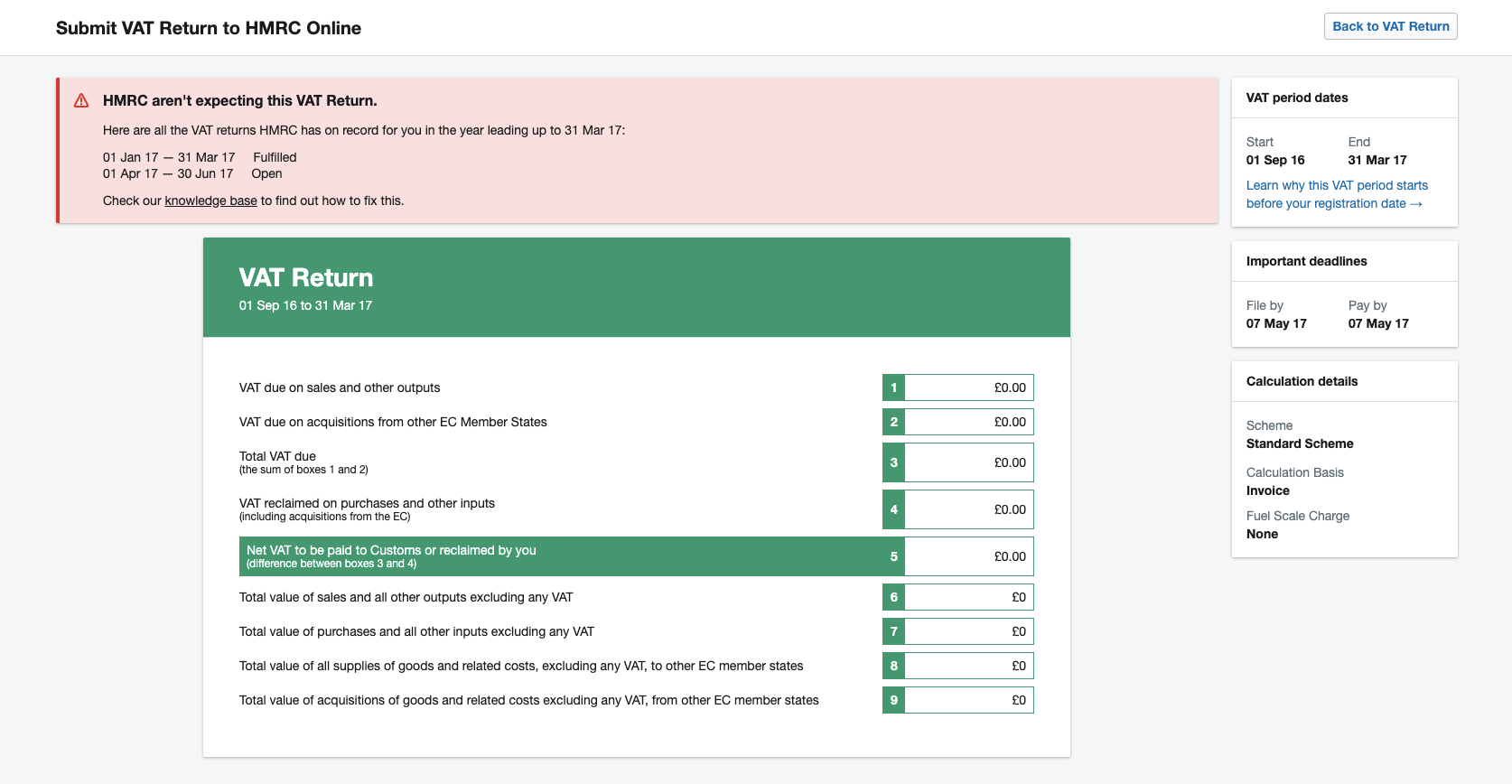 This error message means that the start and end date of the return you're trying to submit doesn't match any 'Open' or 'Fulfilled' returns that HMRC has on record.
To resolve this issue:
Adjust your VAT periods manually to match one of the sets of dates above
If you de-registered for VAT recently, you'll need to edit your VAT settings to reflect this.
Contact HMRC directly, and they can check the VAT obligations data they have on record for your business.
No data found error
The error message "The remote endpoint has indicated that no data can be found" means HMRC doesn't hold any data for your company on the Making Tax Digital for VAT systems. This could be due to either trying to submit too early or there's a problem at HMRC's end.
To resolve this issue, try to log in to your HMRC business tax account. Your business tax account should display when your next return is due. If it doesn't, contact HMRC for help.
Internal server error
The error message "Internal server error" means HMRC's system is currently having problems. If this happens, try submitting the return again.
This error could also mean that you've tried to file a Making Tax Digital return before you received the confirmation from HMRC that you successfully have signed up to MTD.
If you continue to encounter errors please contact HMRC, as there might be a problem with your records at HMRC's end.