How to manage Guess
This article shows you how to manage Guess. Guess is a FreeAgent feature that attempts to automatically explain your transactions based on existing information in your account.
Guess works through a set of rules. Transactions that match these rules will be marked 'For Approval' for you to review and approve.
How to manage your Guess rules
Individual Guess rules can be turned on and off in your FreeAgent account. Start by selecting 'Guess Rules' under the 'More' drop-down menu in a bank account.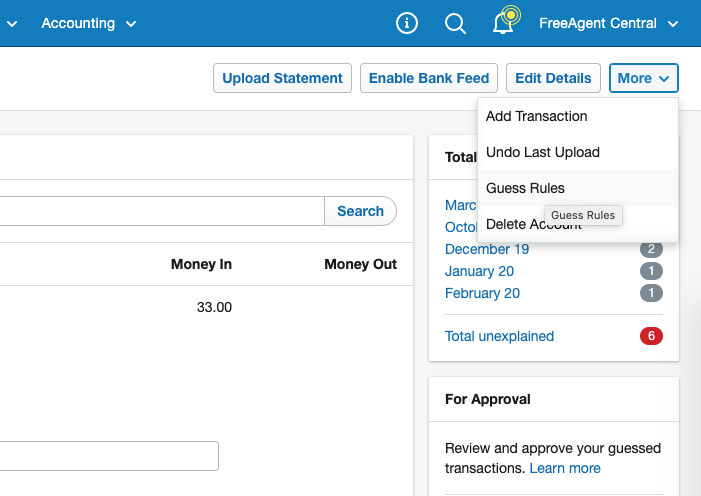 Here, you will see a list of all the Guess rules across all of your bank accounts, as well as the option to turn specific rules on or off.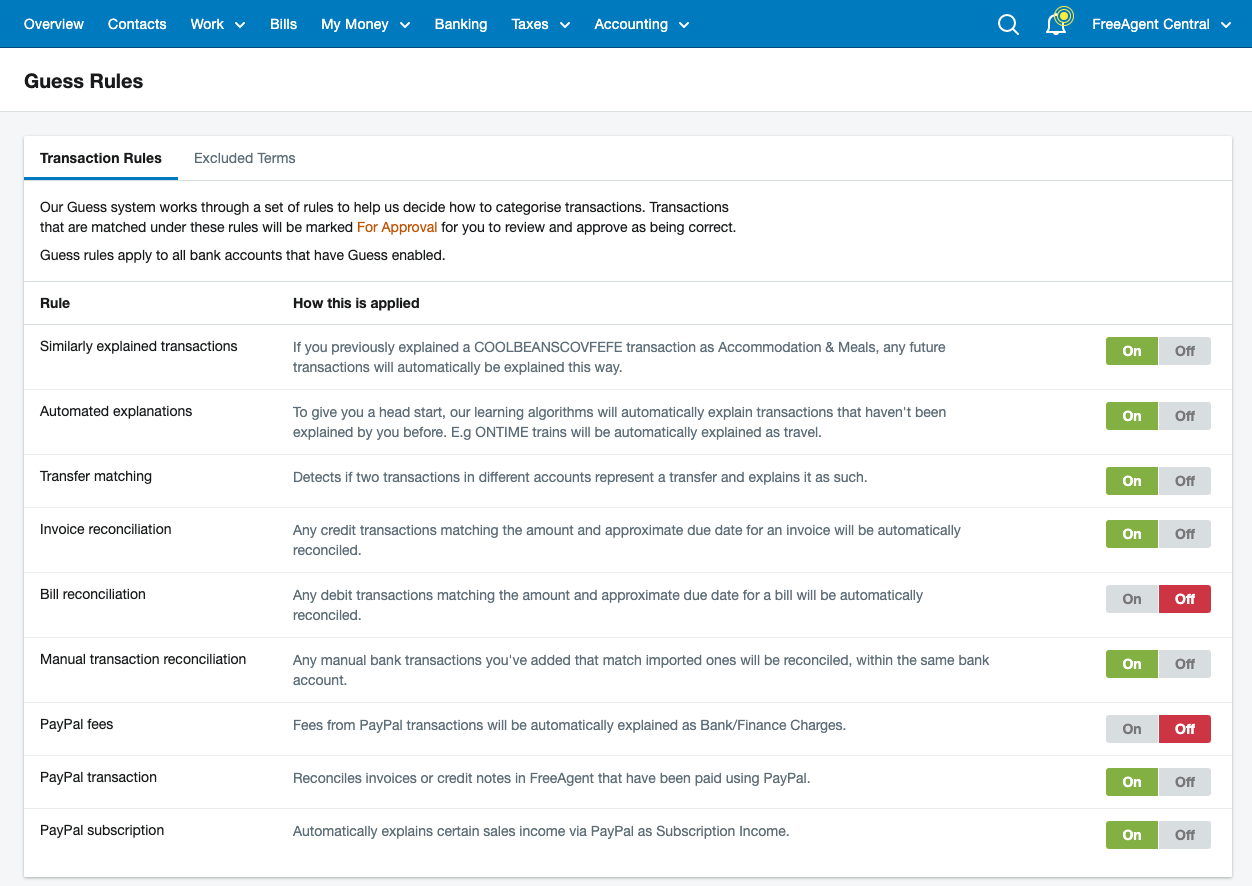 How to exclude a transaction term
The same area of your Guess settings allows you to exclude transaction terms, on the 'Excluded Terms' tab. In future imports, transactions that include this term will be ignored by Guess and marked as 'Unexplained', for you to then explain manually.

How to disable Guess
If you don't want FreeAgent to guess explanations for any of your imported transactions, you can turn off Guess for a specific bank account. Navigate to that bank account in your Banking area, select 'Edit Details' and then untick the relevant box to turn Guess on or off.