This article explains how to approve bank transaction explanations using the FreeAgent mobile app if you have Guess enabled. Guess is a FreeAgent feature that attempts to explain your imported bank feed transactions.
If you have Guess enabled on your bank account, all guessed transactions will be marked 'For approval' in their own dedicated tab in the FreeAgent mobile app. Guessed transactions are displayed in orange.
Although these transactions behave like explained transactions, FreeAgent flags them for approval to allow you to easily identify and check that the explanations are correct.
We strongly recommend that you approve each explanation to ensure that it's correct and improve the chances that FreeAgent will be able to guess future imported transactions accurately. Although recommended, you don't have to approve explanations in order to complete other actions, such as submitting VAT returns.
For information on managing the Guess feature on the desktop version of FreeAgent, please see this article.
Please note that any changes you make using the FreeAgent mobile app will be reflected in the desktop version of FreeAgent. You will also need a user access level of 6 or above in order to use this functionality.
Before you get started
Before you can approve any bank transactions using the FreeAgent mobile app, you will need to have enabled a bank feed in your FreeAgent account.
Navigating to transactions marked for approval
Open the FreeAgent mobile app on your Android device and log in using your FreeAgent login details if prompted. If you've accessed the app recently, you may be logged in automatically.
Tap the three-lined 'hamburger' icon at the top-left of the FreeAgent mobile app and select 'Banking'.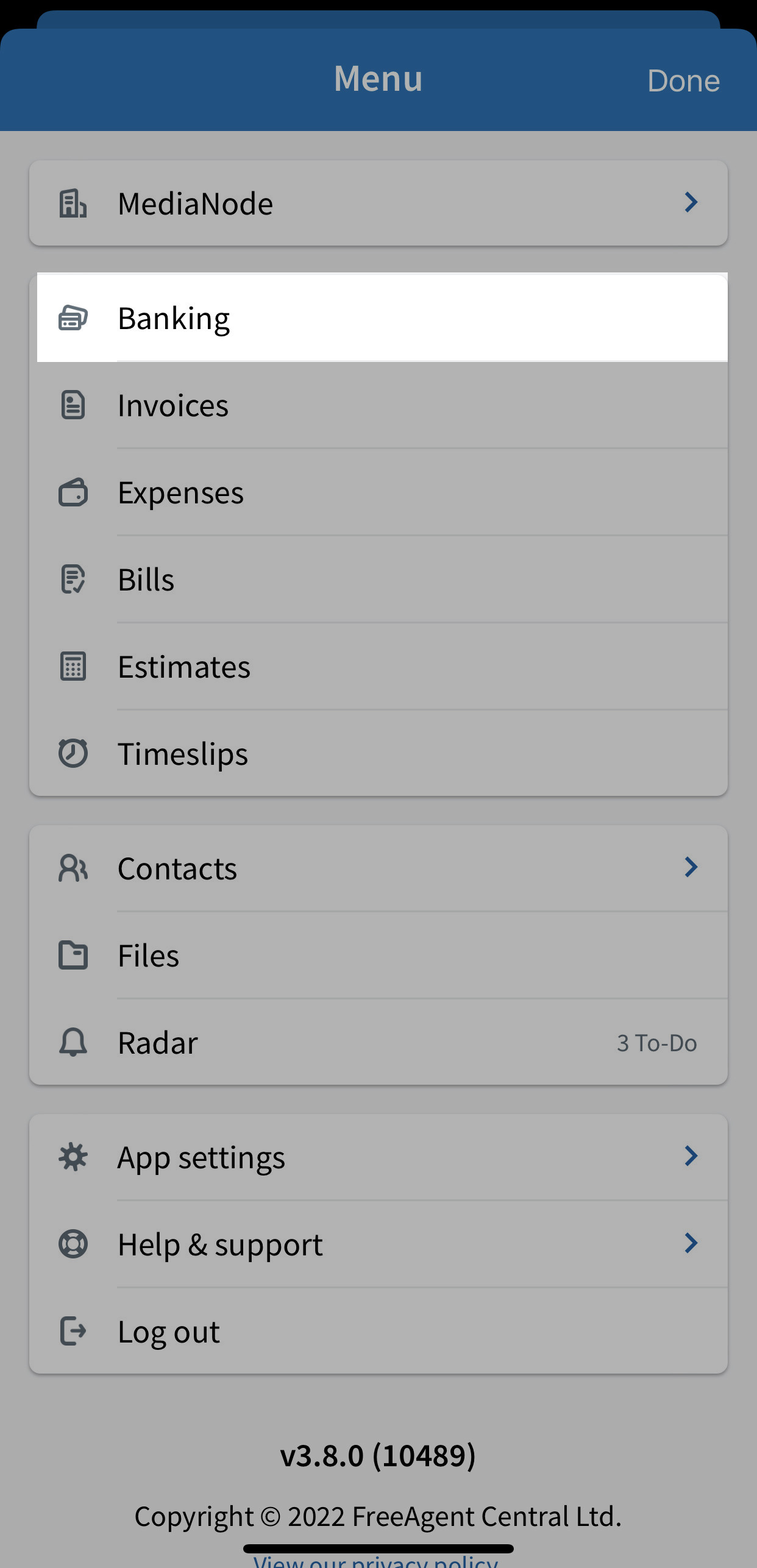 Next, choose the relevant bank account from the list.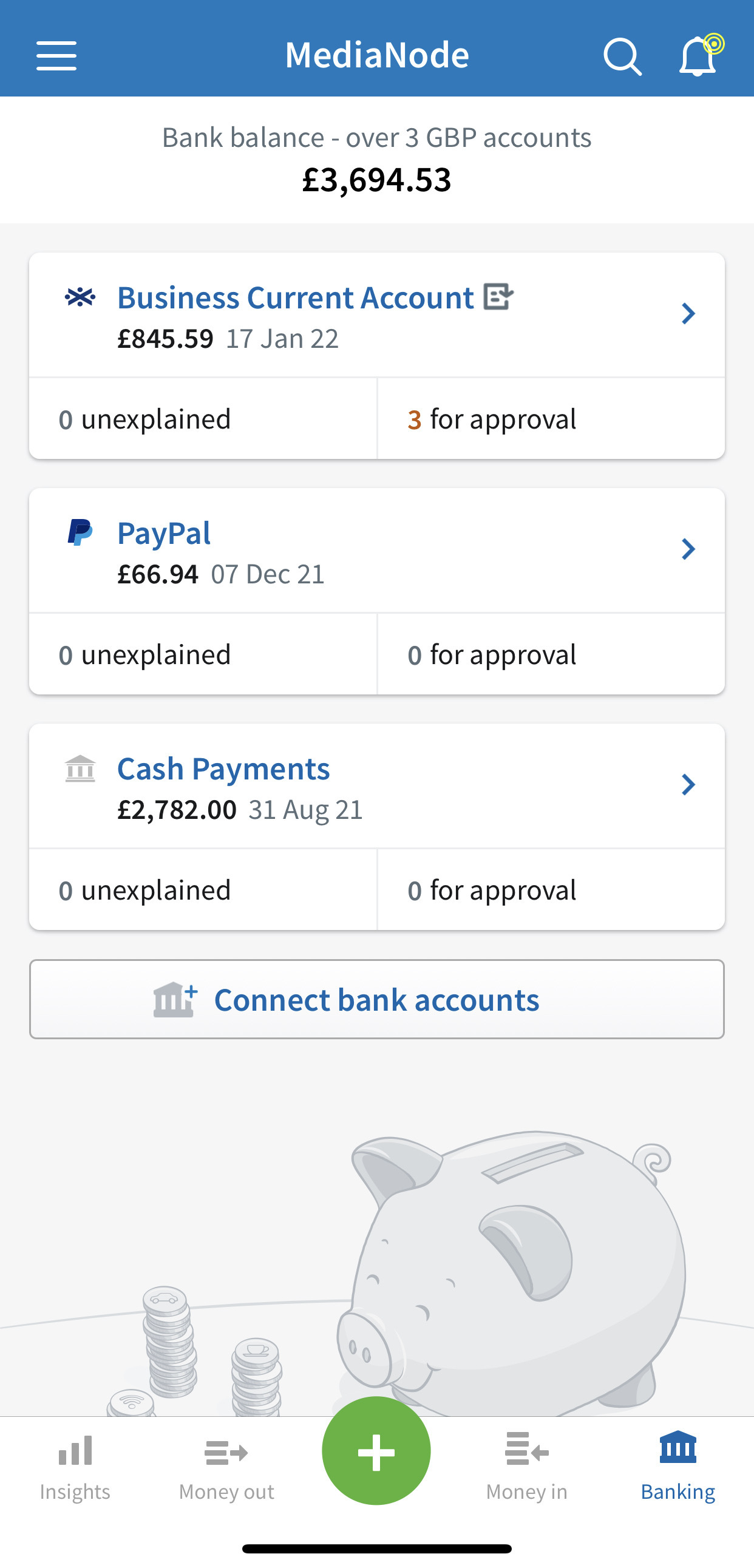 Bank transactions that are marked for approval are displayed in orange and can be viewed by tapping the 'For approval' tab. The number below the 'For approval' tab shows the total number of bank transactions that are marked for approval in that bank account.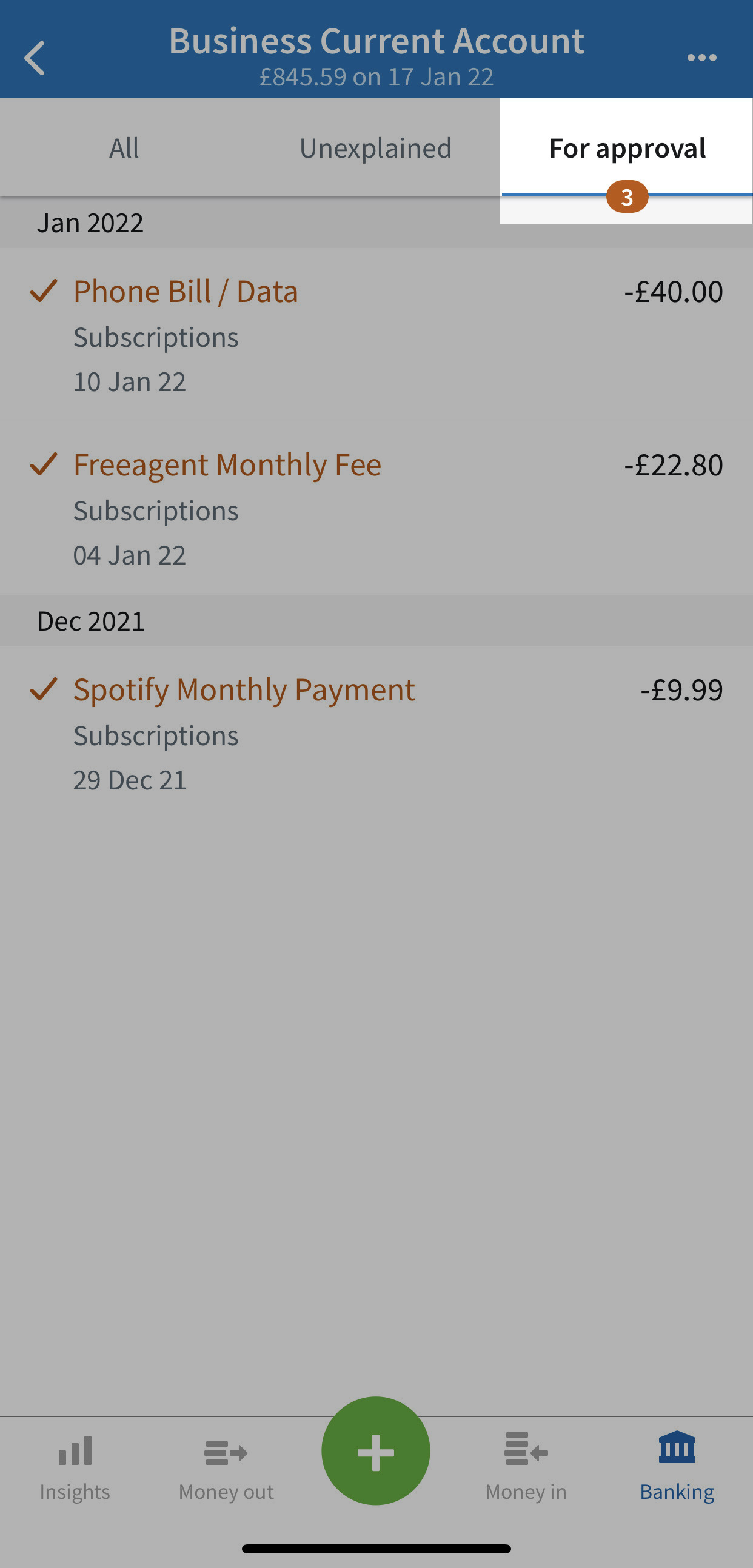 You can either approve a single bank transaction or approve multiple bank transactions in bulk.
Approving a single bank transaction
Select a bank transaction from the 'For approval' tab.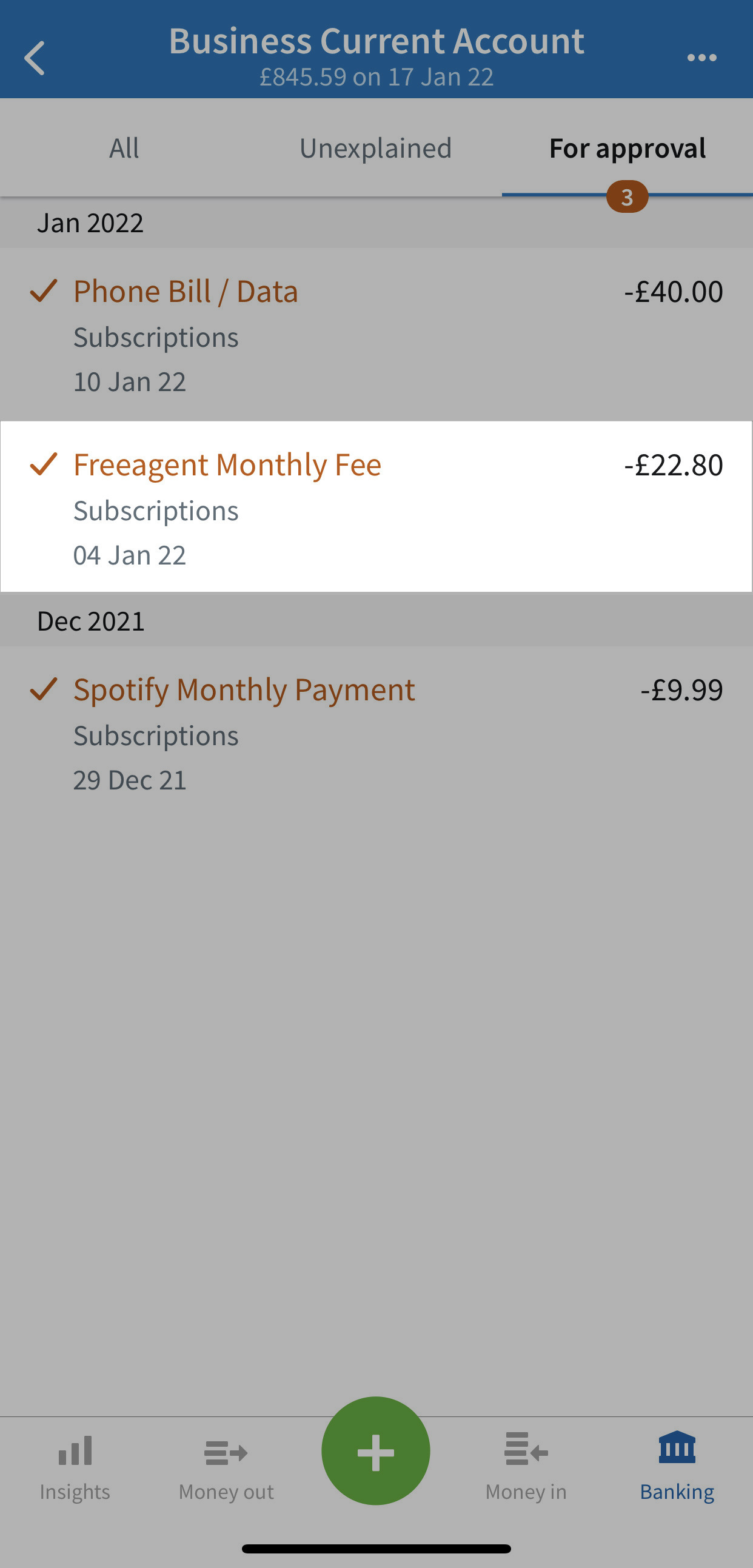 Make any changes if necessary and select 'Approve'.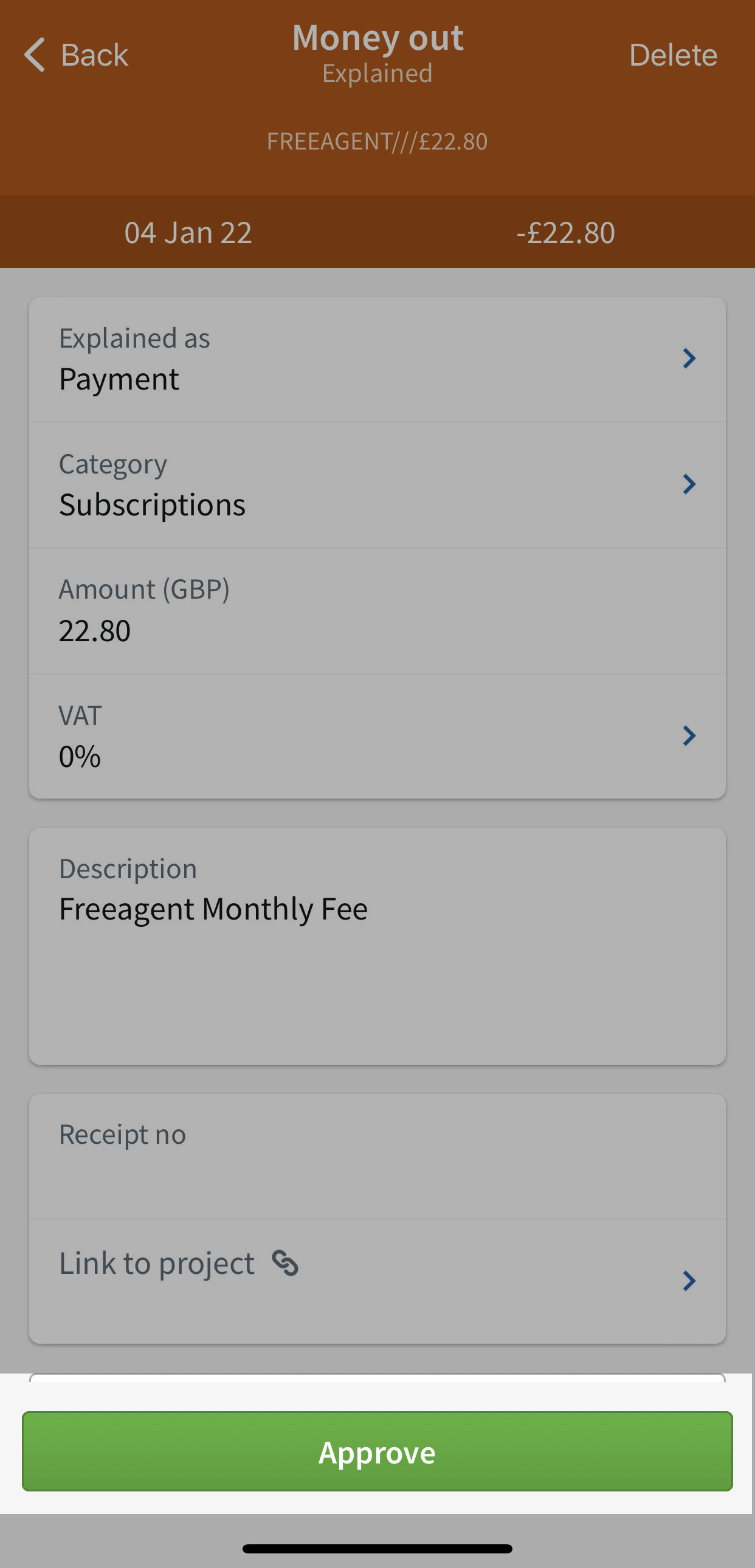 Approving multiple bank transactions
Select the three dots in the top-right and choose 'Select explanations to approve' from the drop-down menu to bring up the option to select multiple transactions.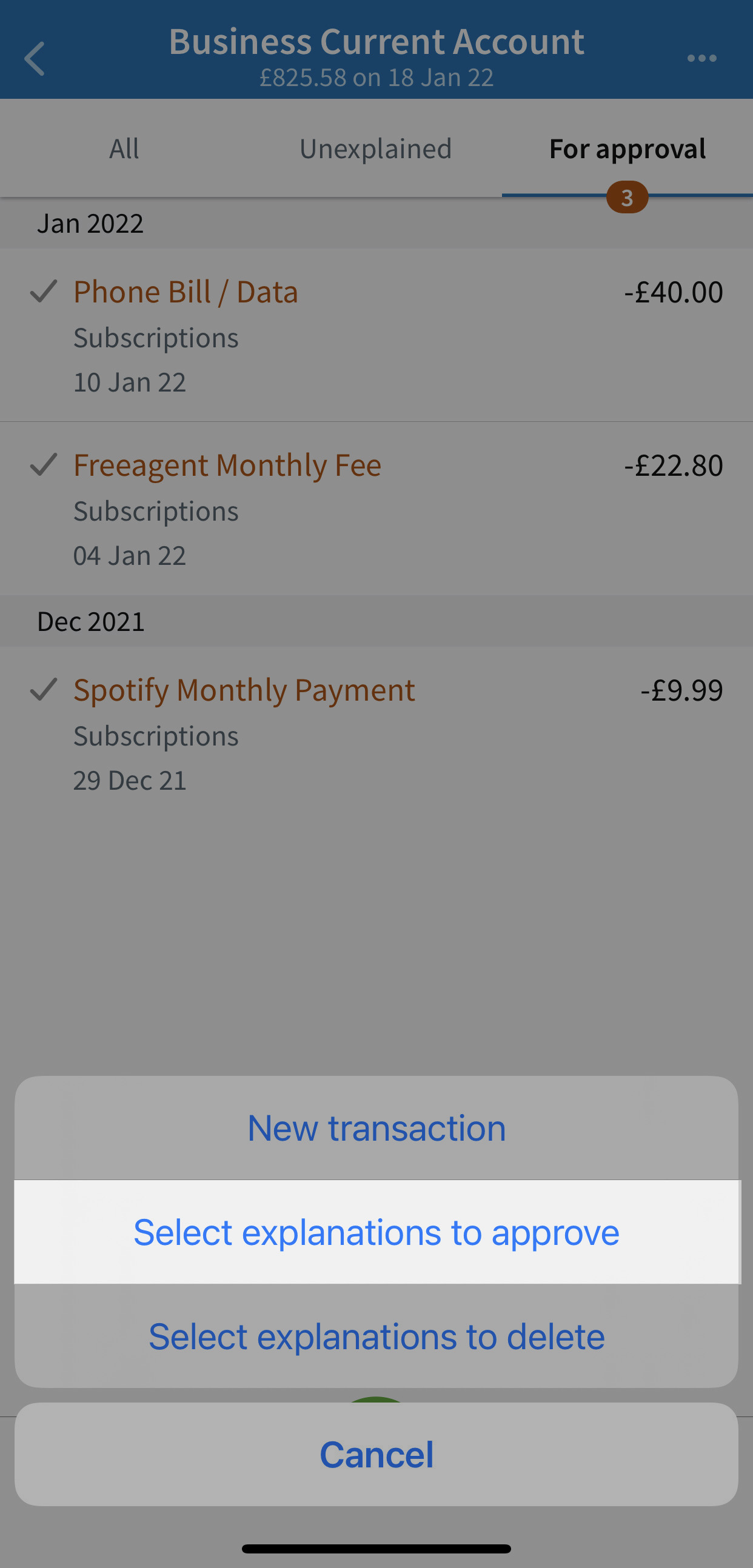 Tick the checkbox to the left of each bank transaction that you'd like to approve.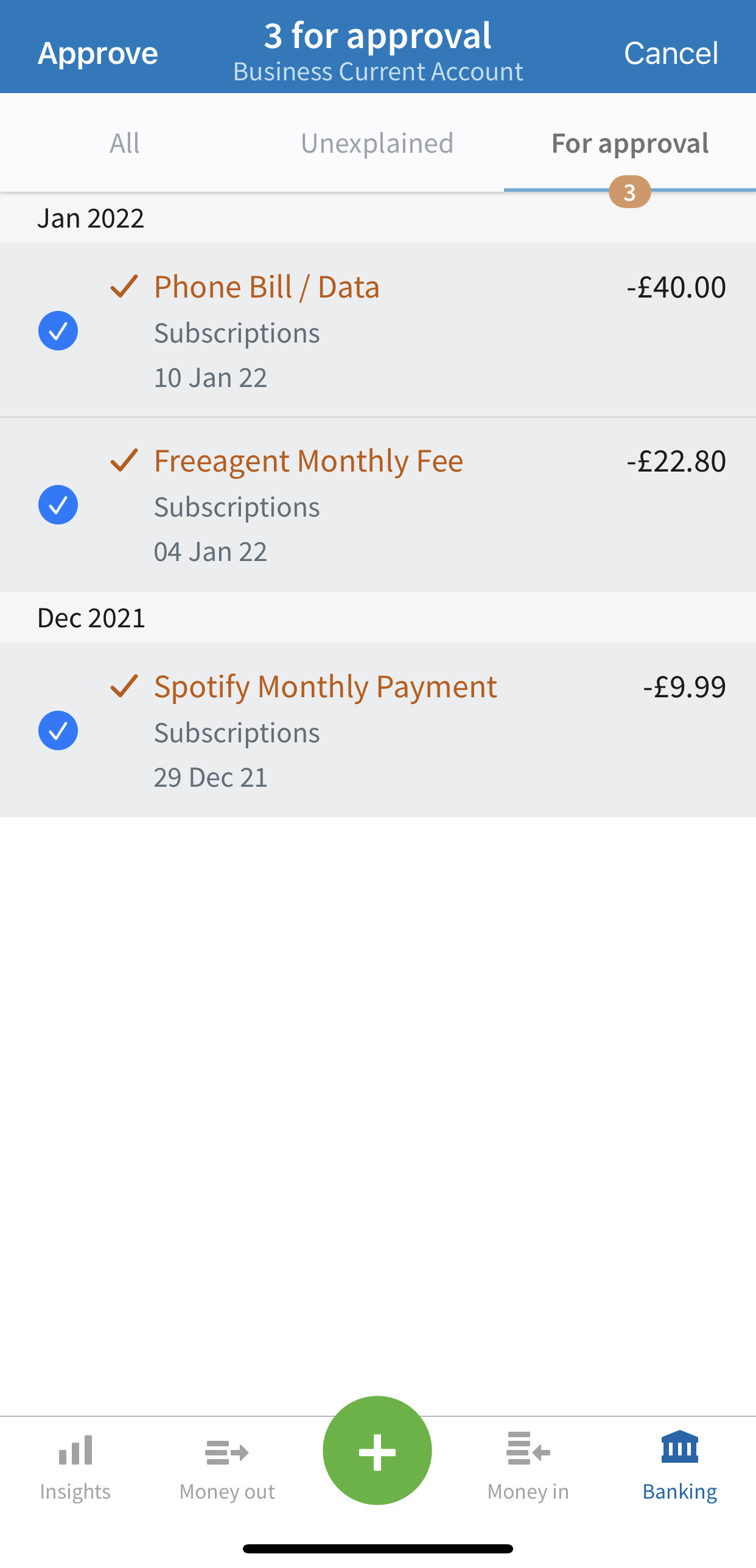 Select 'Approve' at the top-left of the screen.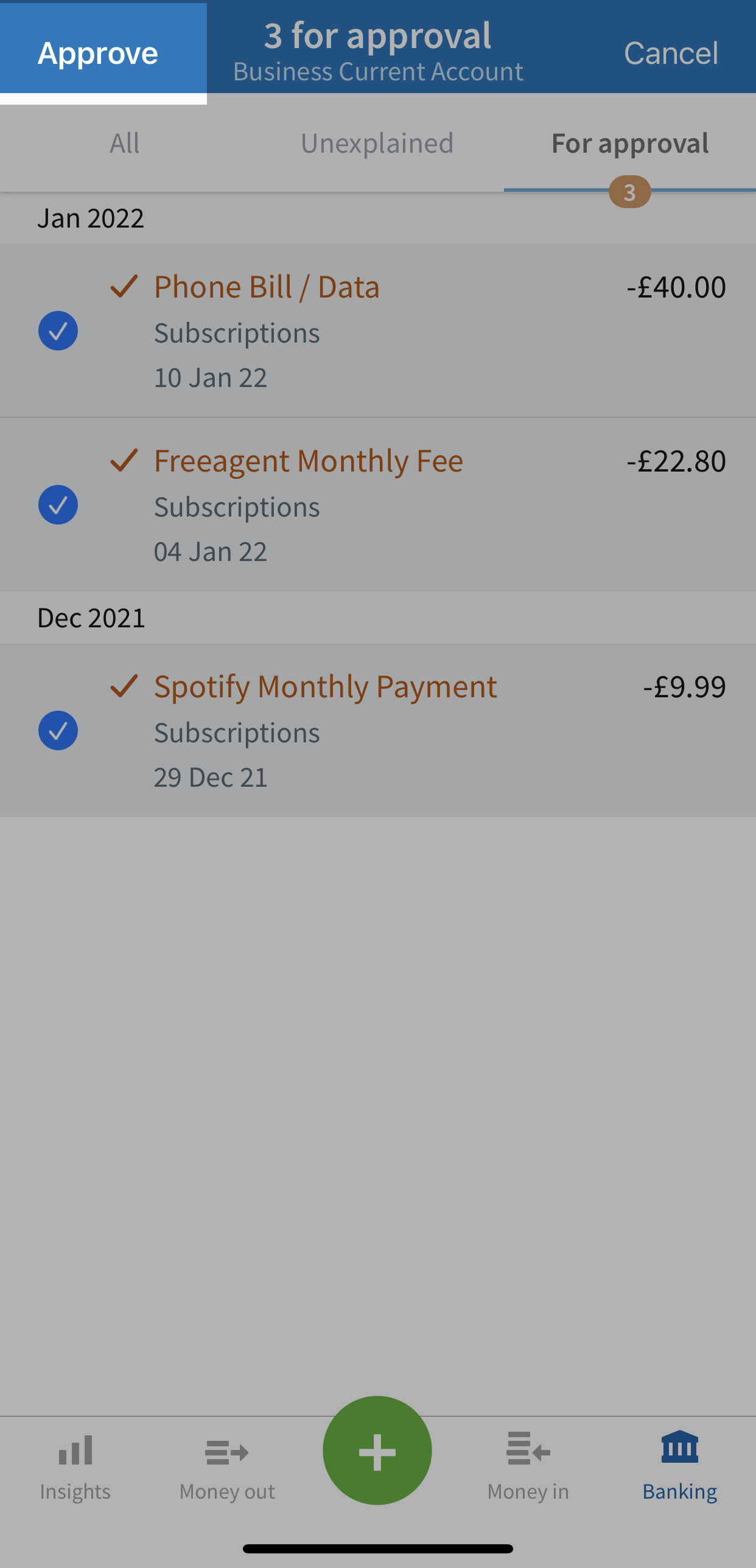 Once you've approved a transaction, it will be removed from the 'For approval' tab and will turn green in the relevant bank account in FreeAgent.