How to record income without creating invoices
This article explains how to record income if you don't want to create sales invoices in FreeAgent.
The most common way to record income in FreeAgent is by creating invoices. HMRC guidance states that you must nearly always provide VAT invoices to your customers if your business is registered for VAT.
However, there may be scenarios when you don't want to or don't need to create sales invoices. For example, if you're entering historical income into FreeAgent or you're not registered for VAT and are taking payment up front from your customers, but don't usually issue them an invoice.
In these scenarios, or others when you don't want to create sales invoices, follow the steps below to explain the bank transactions which relate to the income once they have been imported into your FreeAgent account via a bank feed or uploaded from a bank statement. Please note that you will need to have level 6 access or above to your FreeAgent account to explain bank transactions.
Explaining the money paid into your bank account
To record the income, you'll need to explain the bank transaction paid into your bank account as 'Sales'.
Navigate to the 'Banking' tab at the top of the screen and select 'Bank Accounts' from the drop-down menu.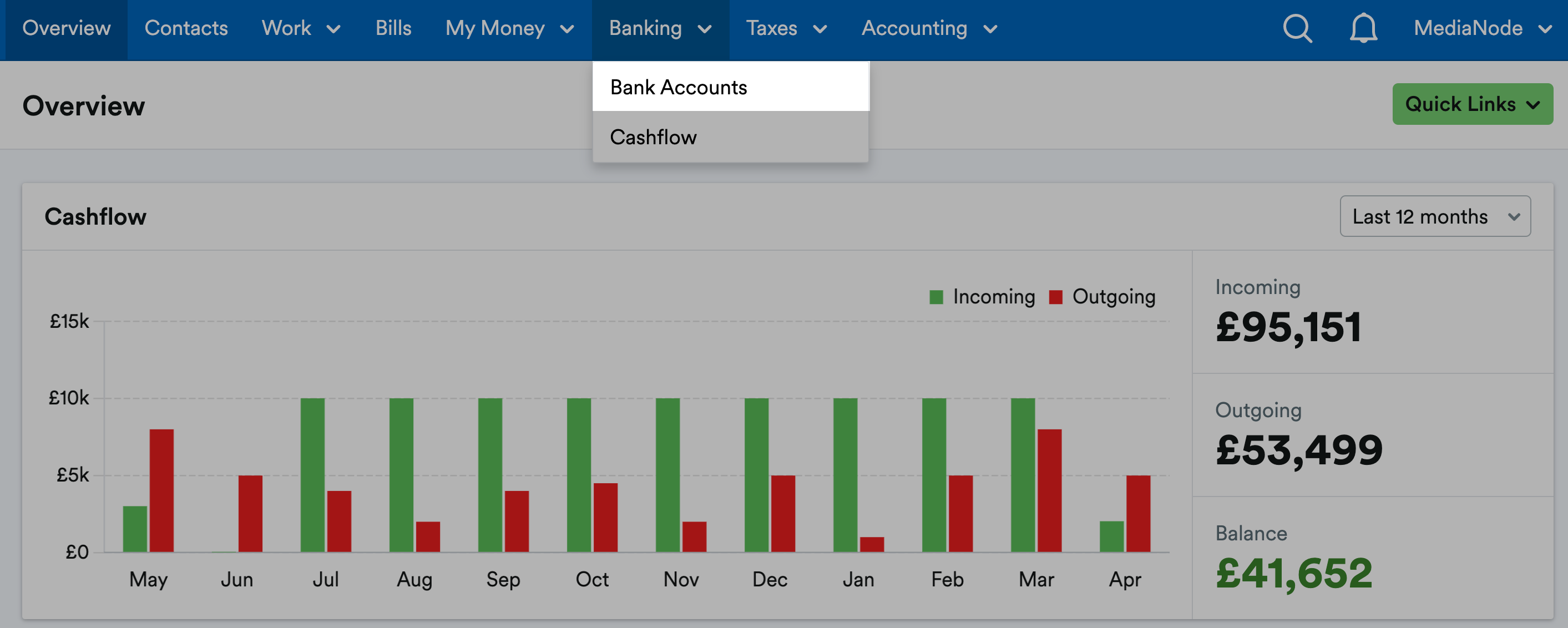 Choose the relevant bank account from the list.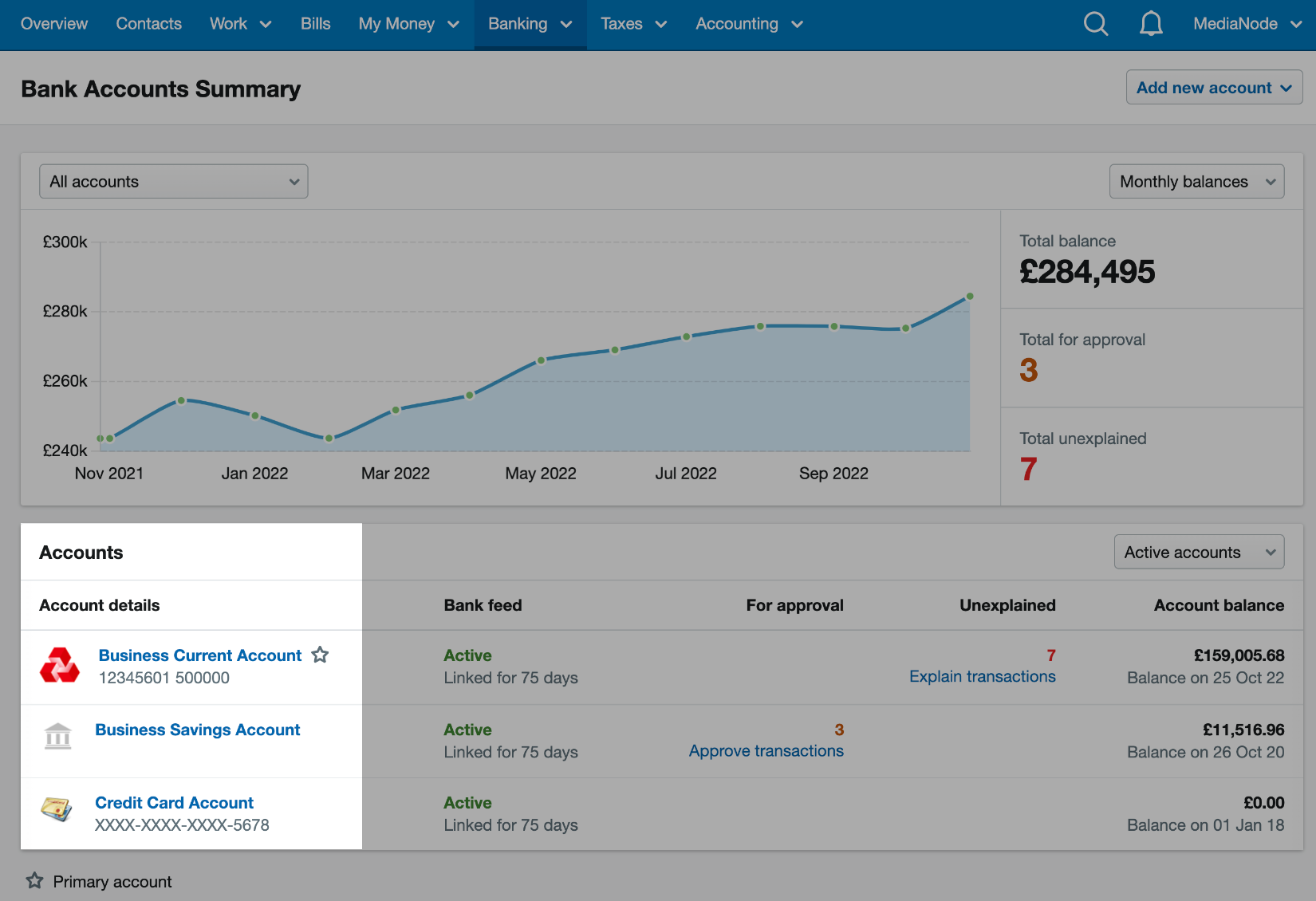 Select the transaction which relates to the income and select 'Sales' from the 'Type' drop-down menu.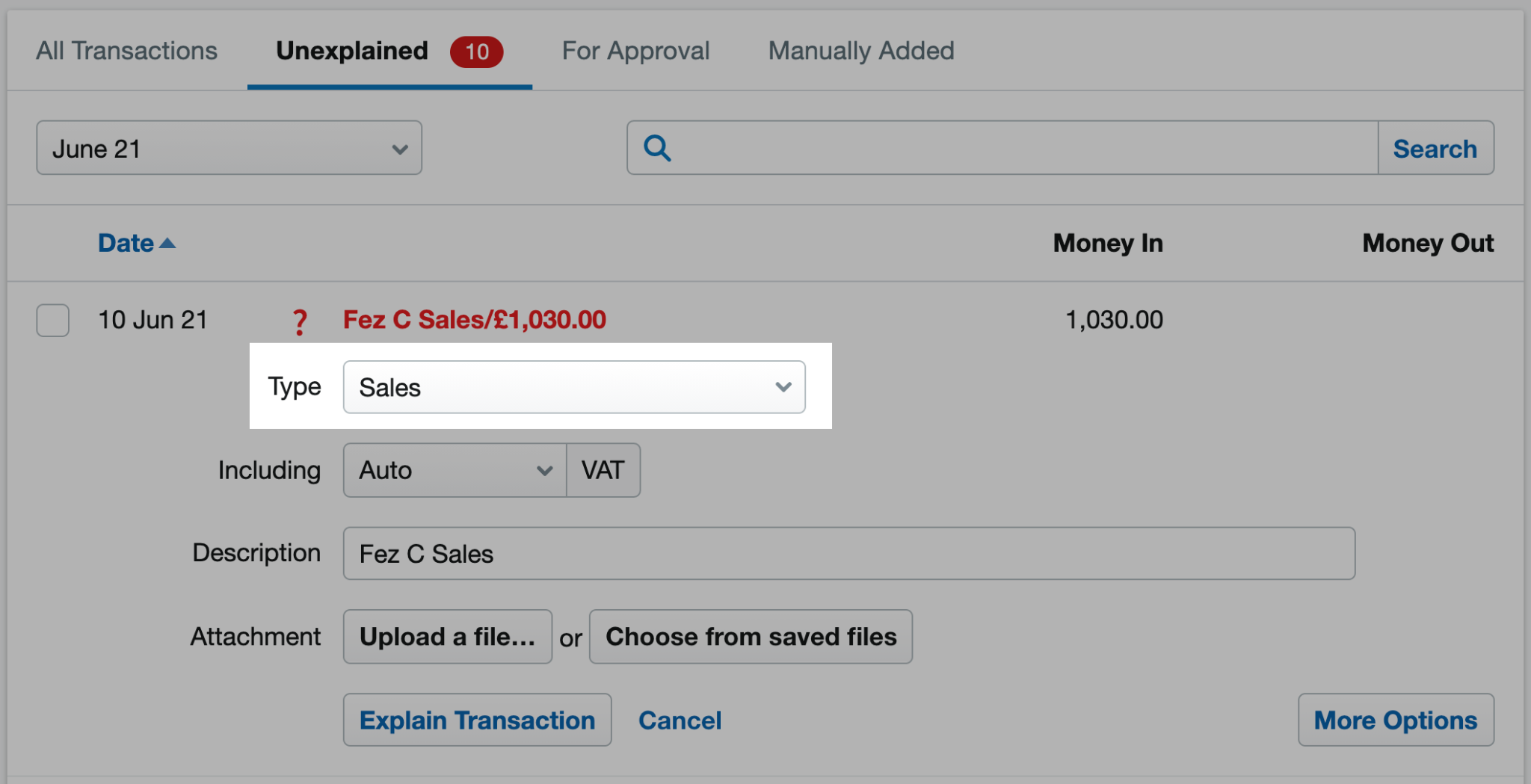 Select the appropriate rate of VAT from the 'Including [X] VAT' drop-down menu.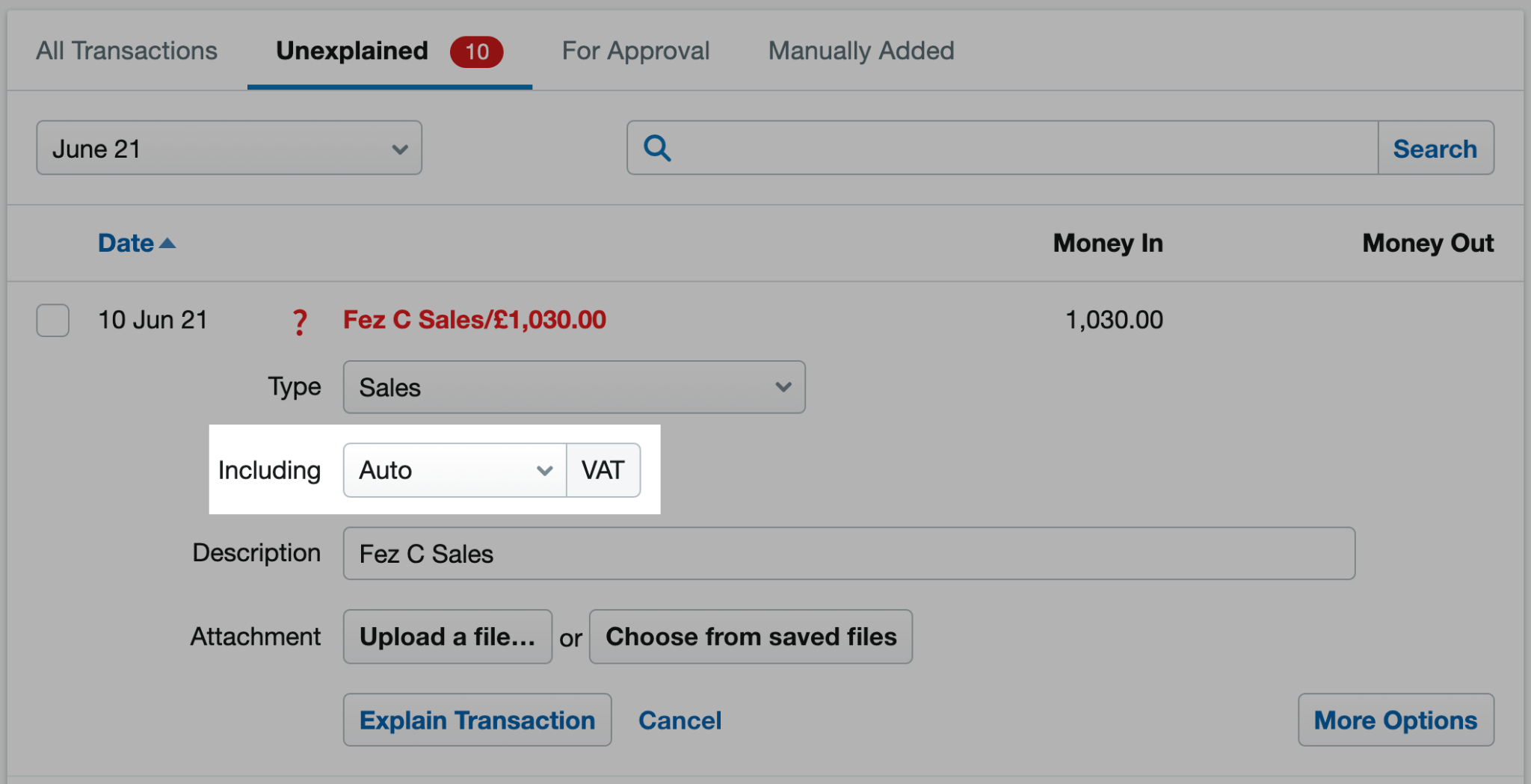 If you've created custom income categories, select the relevant income category from the 'Category' drop-down menu.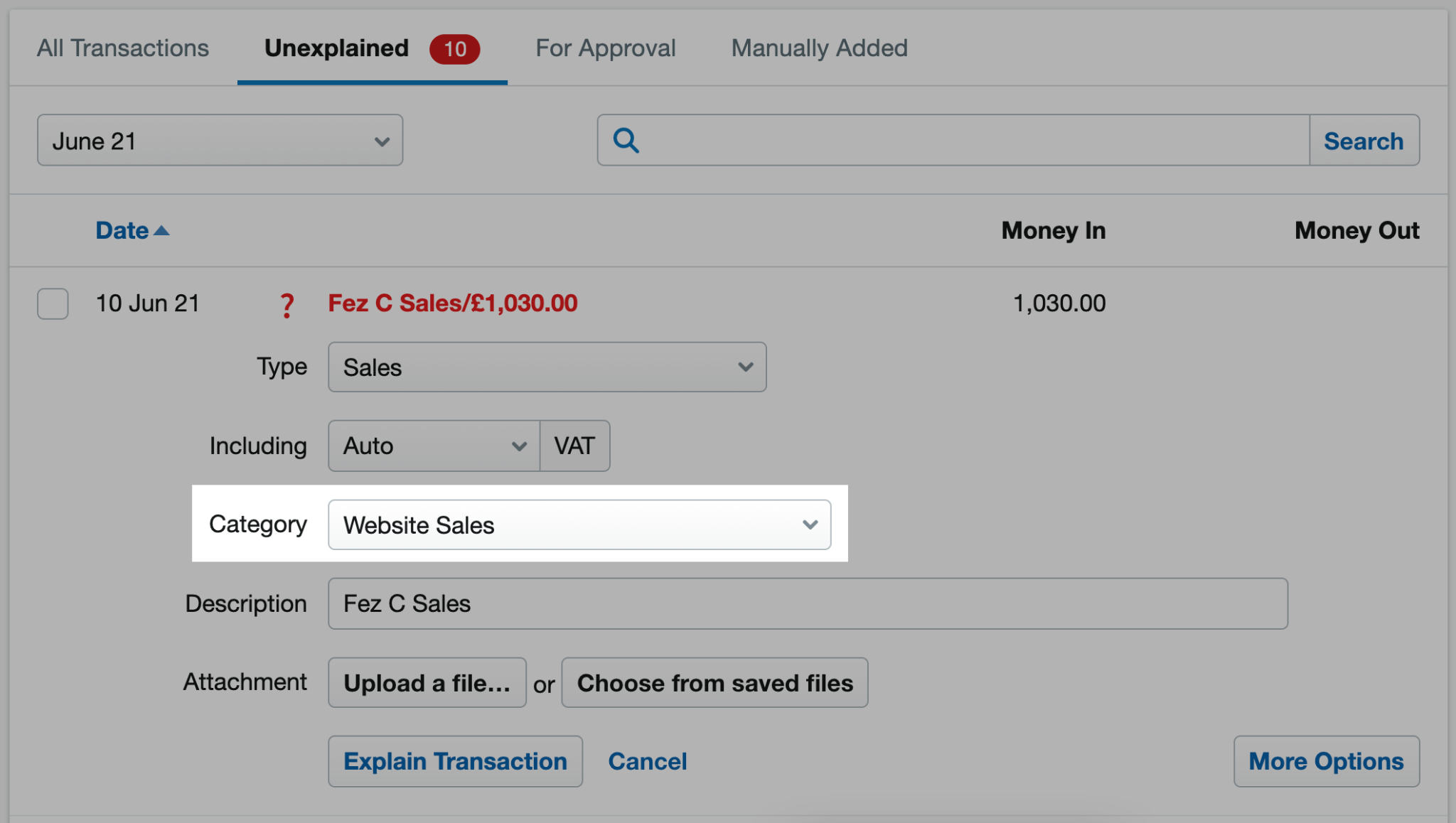 You can enter a description to identify what the income relates to in the 'Description' field.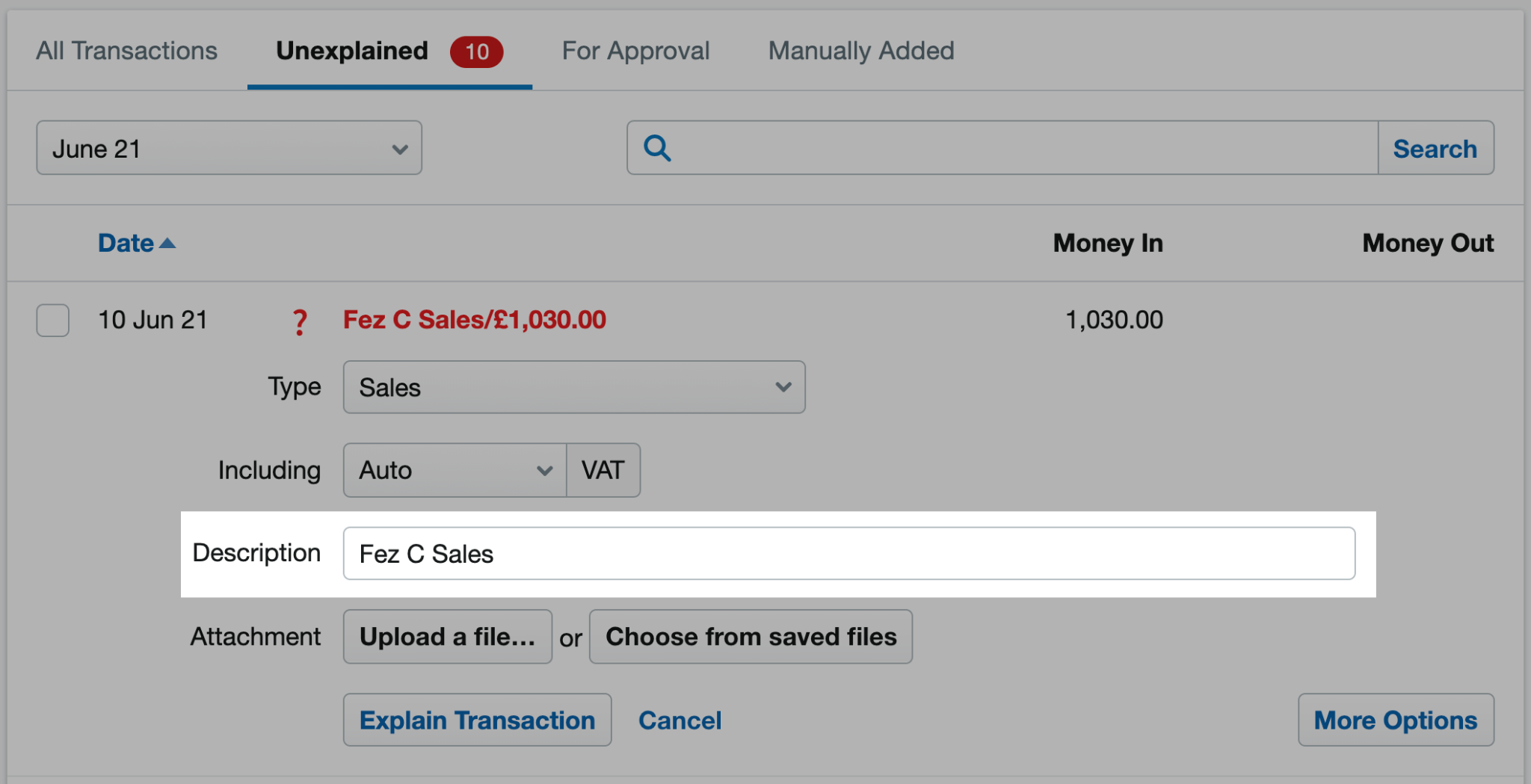 If you have any paperwork that relates to the transaction (e.g. a receipt), you can attach a scanned copy to the explanation by selecting 'Upload a file' and following the instructions. If you previously used the FreeAgent mobile app to capture an image file and save it to the 'Files' area of your account, select 'Choose from saved files' and follow the instructions. Attaching an image file to an expense will remove it from the 'Files' area of your FreeAgent account.
If you have attached a file to an email template, the file will be locked in the 'Files area' and you won't be able to attach it to a transaction. If you want to attach a locked file, follow these steps.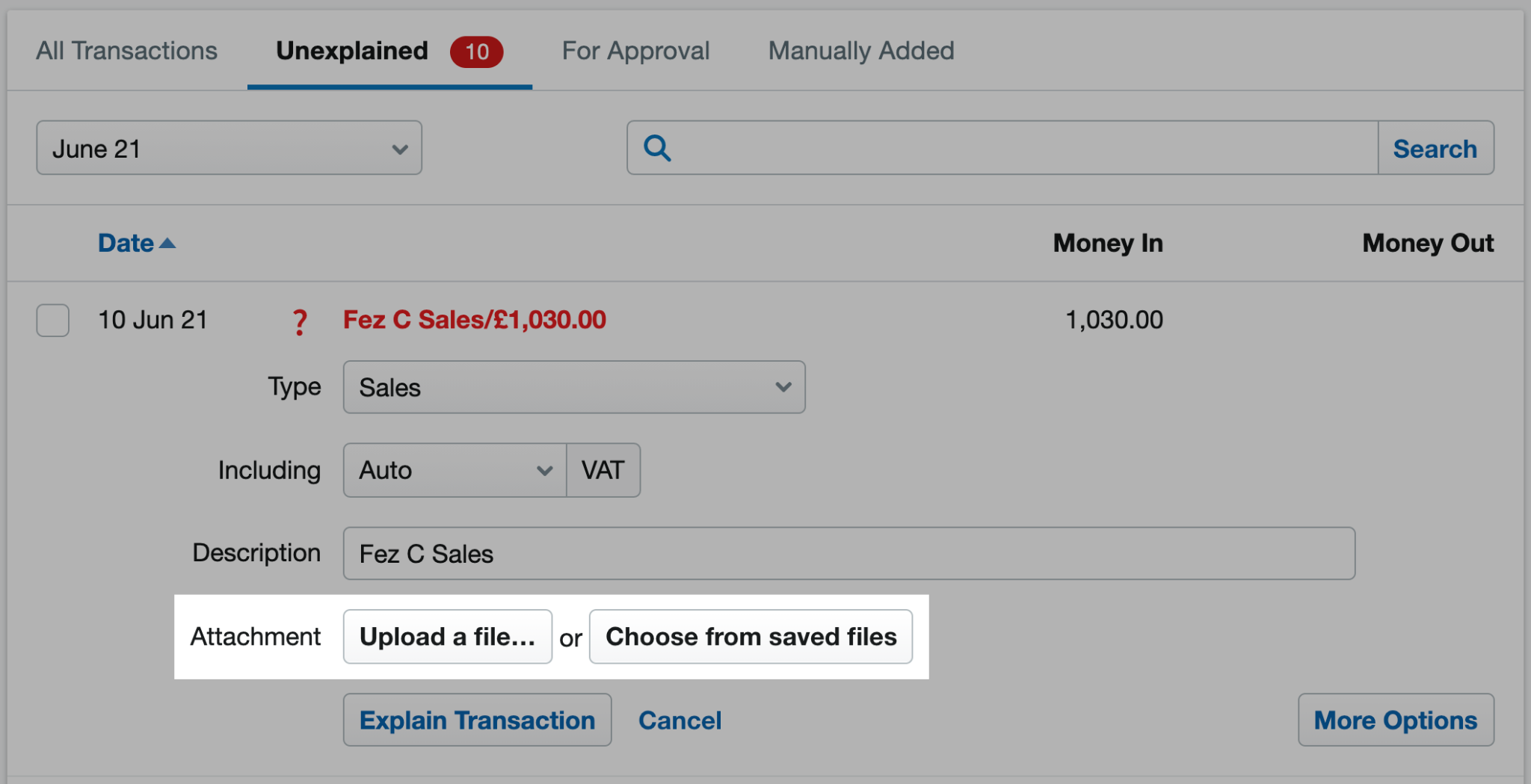 Select 'Explain Transaction' to complete the process.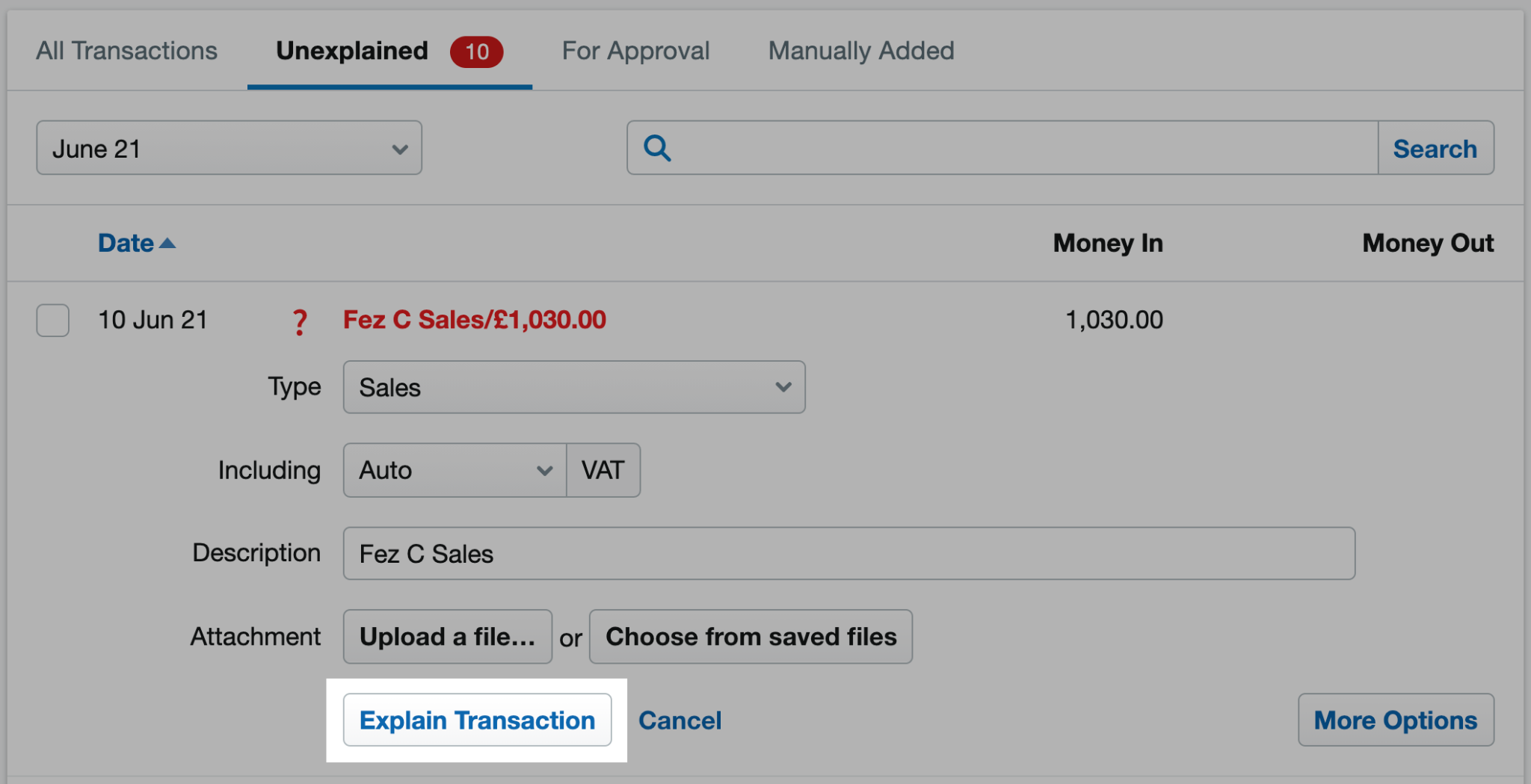 For information on how to explain multiple transactions at once, please see this article.
A record of the bank transaction(s) being explained will appear in your Audit Trail report.