Weekly Summary Email
This article explains what to expect from the weekly summary email, known as 'The Monday Motivator', that FreeAgent sends at the start of each week.
The Monday Motivator email highlights important things that need your attention like overdue invoices that need chasing or important tax deadlines.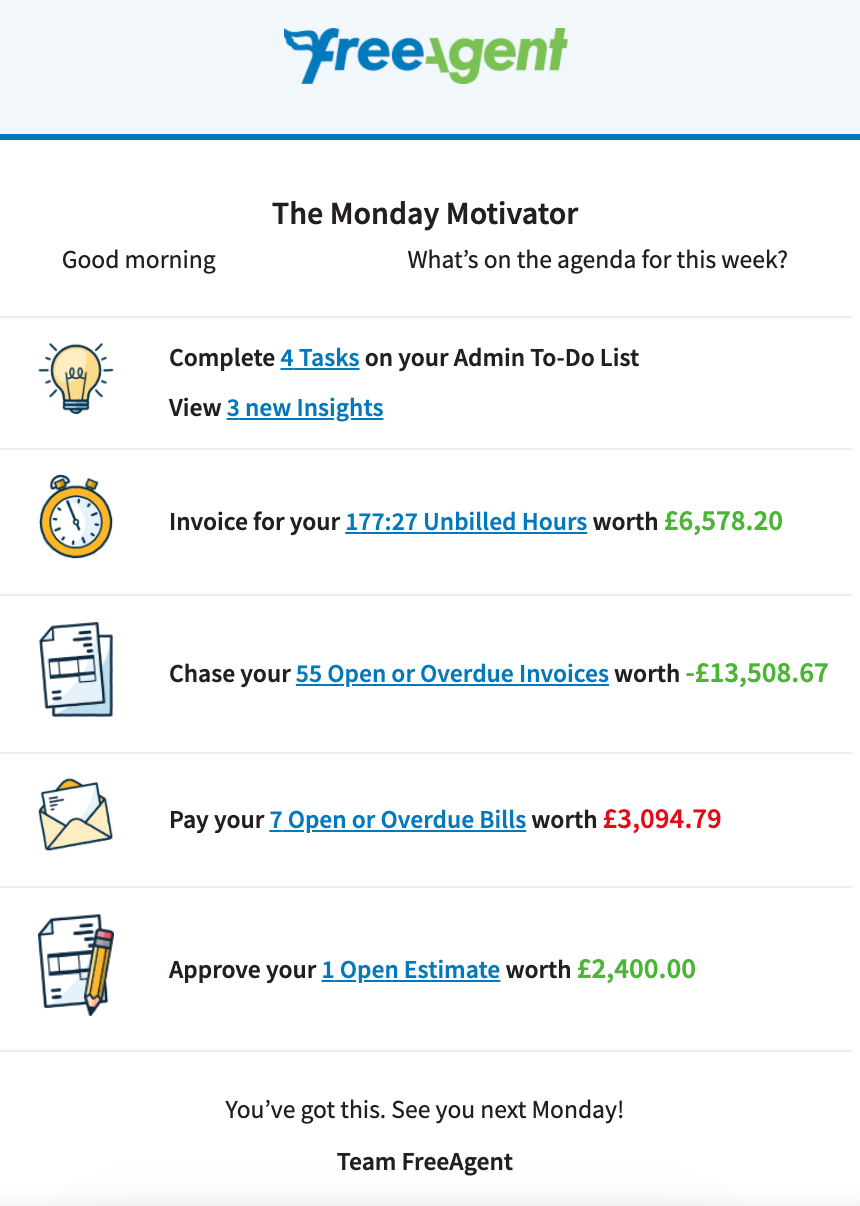 The Monday Motivator is sent to the FreeAgent account holder and made up of the following sections:
Tax Timeline
A reminder of any upcoming tax deadlines.
Invoices
The total amount you are owed for open or overdue invoices.
Bills
The total amount you owe for open or overdue bills.
Time Tracking
The total value of any unbilled time and how many unbilled hours you have in your timeslips.
Estimates
The total value of any open estimates.
We will only send you the sections of The Monday Motivator or information that's relevant to your account, for example, if you don't use Estimates in FreeAgent we won't include the Estimates section in your weekly Monday Motivator email.
How to unsubscribe
If you don't want to receive the Monday Motivator, you can turn off the weekly emails from the Settings area of your FreeAgent account.
Once in Settings select 'Communication Preferences' from the 'My Company' options.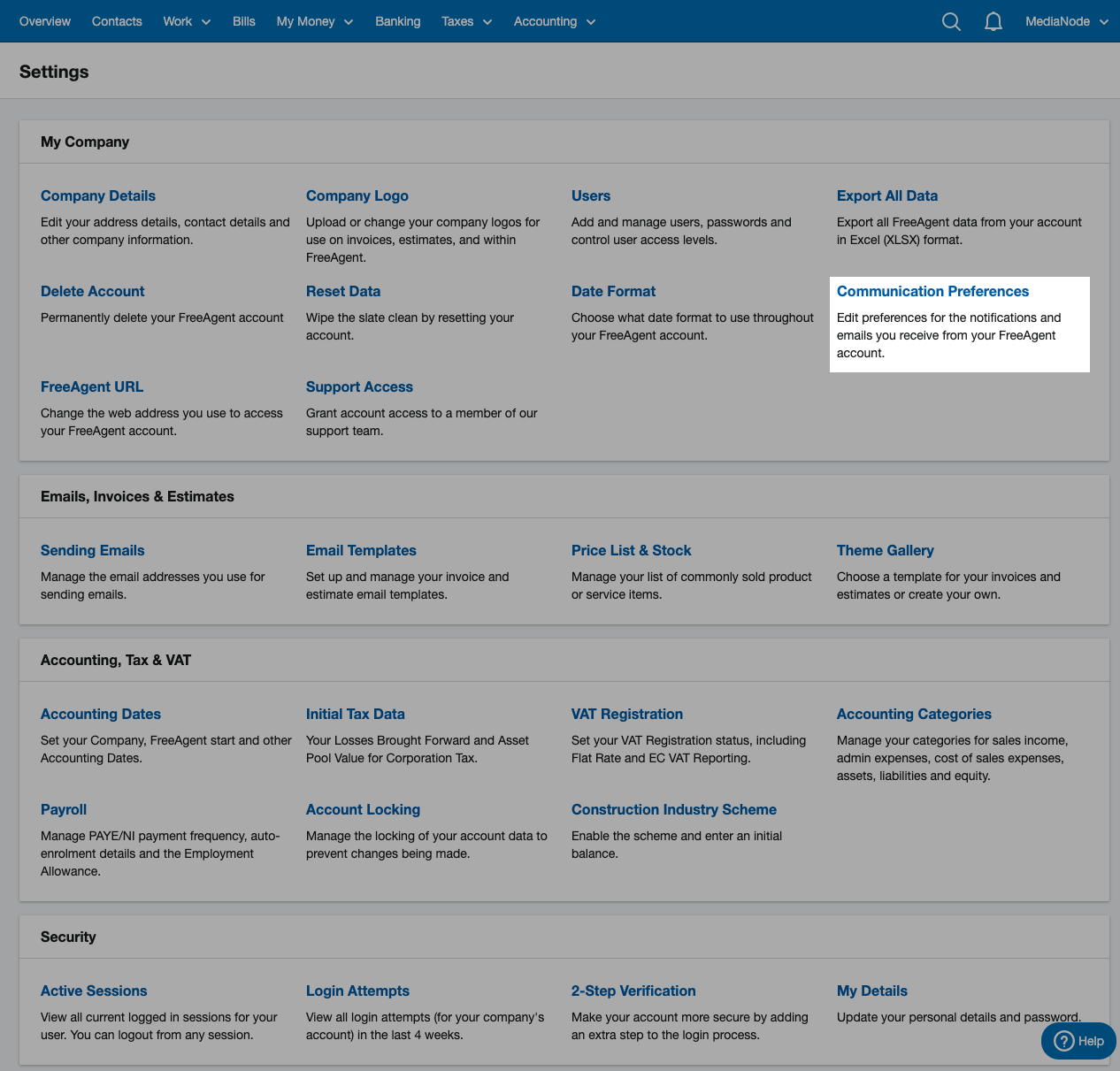 From here, you'll see that the 'Emails' section has an option labelled 'Monday Motivator'. Uncheck this option and then save your changes.