This article explains how to set up a member of your practice to manage their own FreeAgent clients.
Please note that you need to be a senior account manager to set up a new account manager.
For information on editing or deleting an account manager, please see this article.
Begin by logging in to your Practice Dashboard and selecting the 'Account Managers' tab.

This will display any members of your practice who are currently set up as account managers. To add a new account manager, select 'New account manager' at the top-right of the screen.

Enter the individual's name and contact details.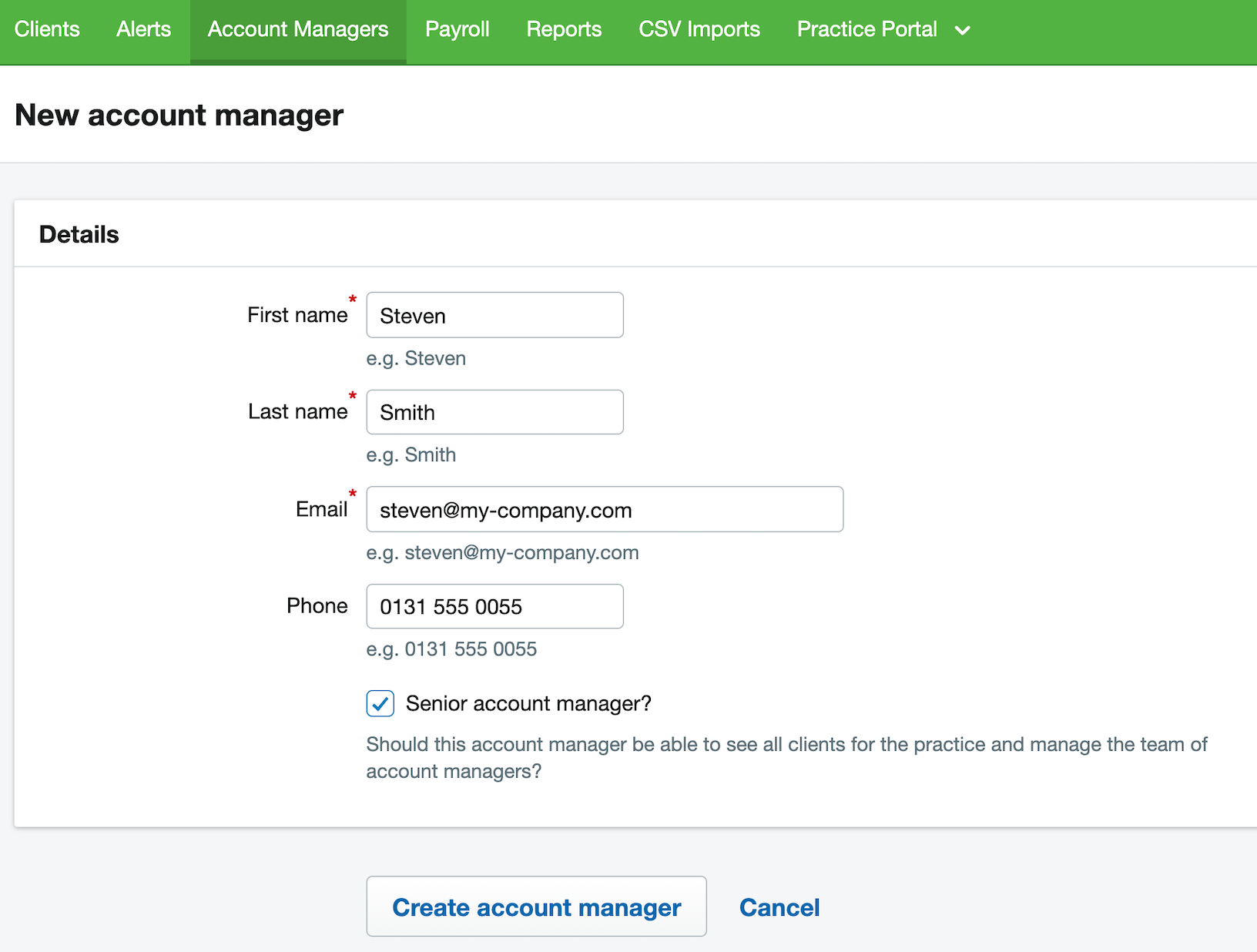 Senior account manager
If you want this person to be a senior account manager, tick the 'Senior account manager?' checkbox. Please note that senior account managers can view all of your practice's clients who are using FreeAgent, set up new account managers and assign clients to different account managers.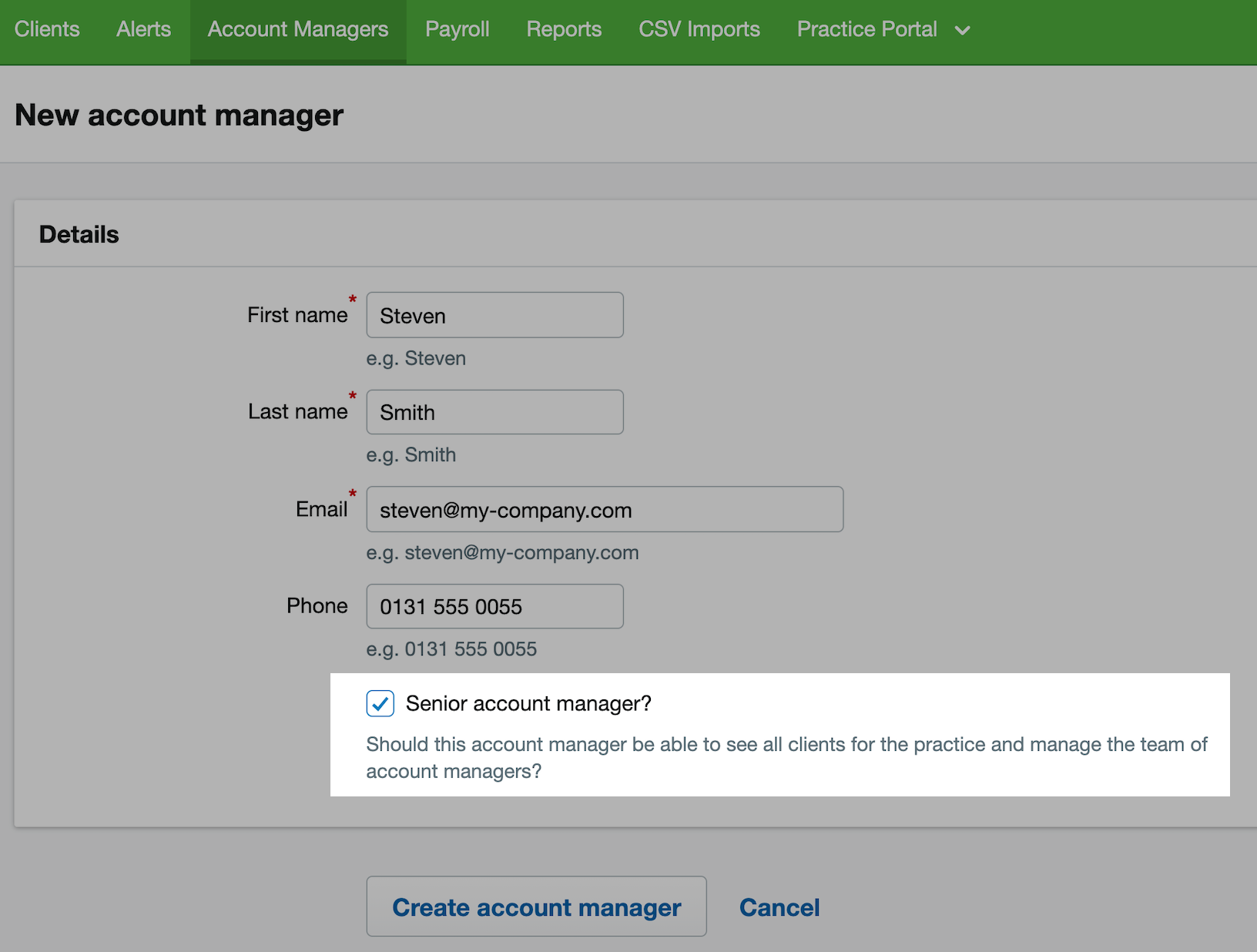 Select 'Create account manager' to complete the process.
What happens next?
The new account manager will receive an email to notify them that they've been added to FreeAgent as an account manager, or senior account manager, for the practice. The email will also include instructions for setting up their login details to access FreeAgent.