How to set up a new account manager
This article explains how to set up one of your practice's team to have their own FreeAgent clients.
This means they can have their own clients on the system.
To start, log in to your dashboard and select the 'Account Managers' tab.

You'll see here any of your practice's team who are already set up as account managers. Select the 'New account manager' button.

Put in your colleague's contact details.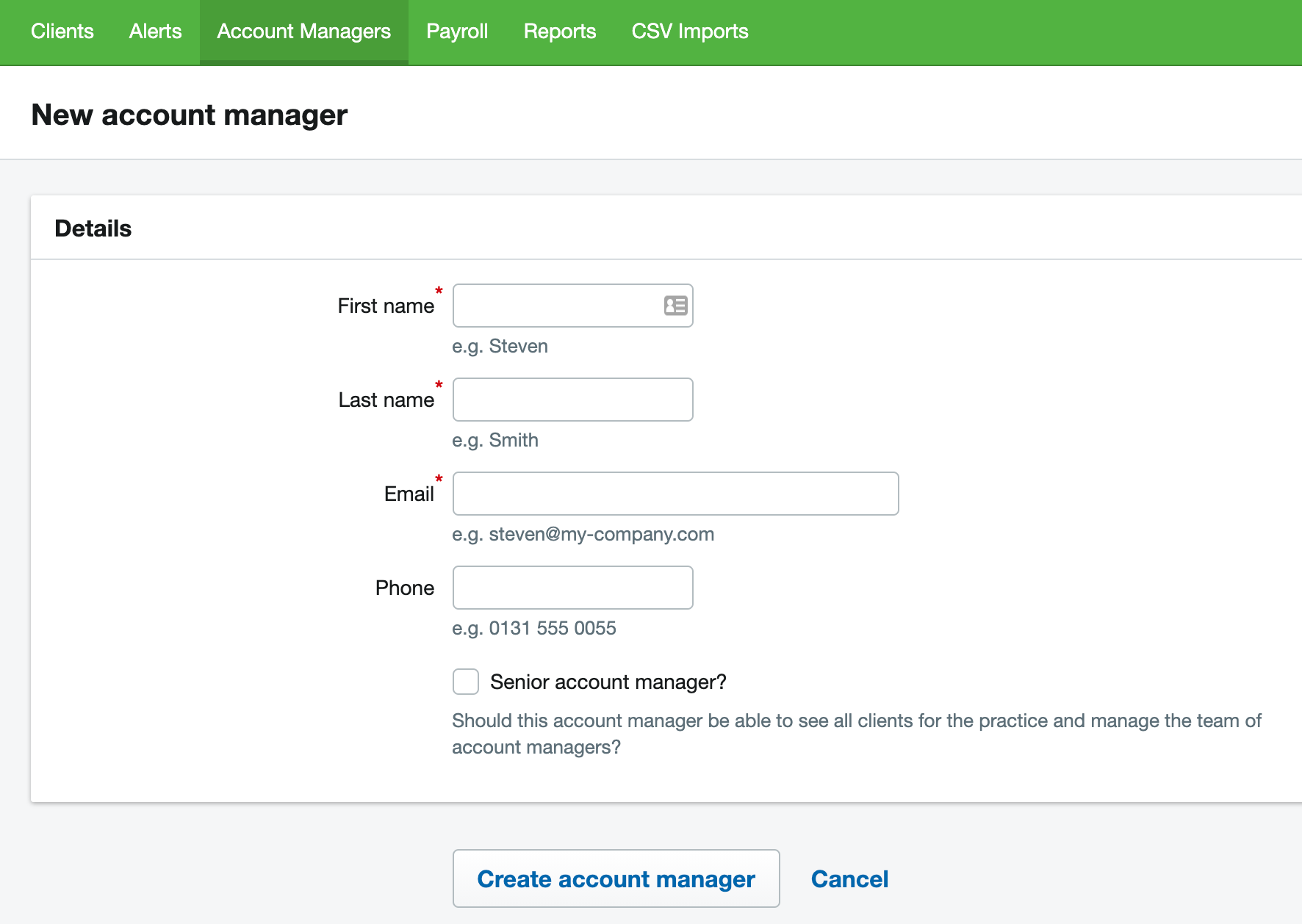 Senior or not?
Senior account managers can see all the practice's clients who are using the system, and also set up new account managers and assign clients to different account managers.
If you want this person to be a senior, tick the 'Senior account manager?' box, otherwise leave it unticked.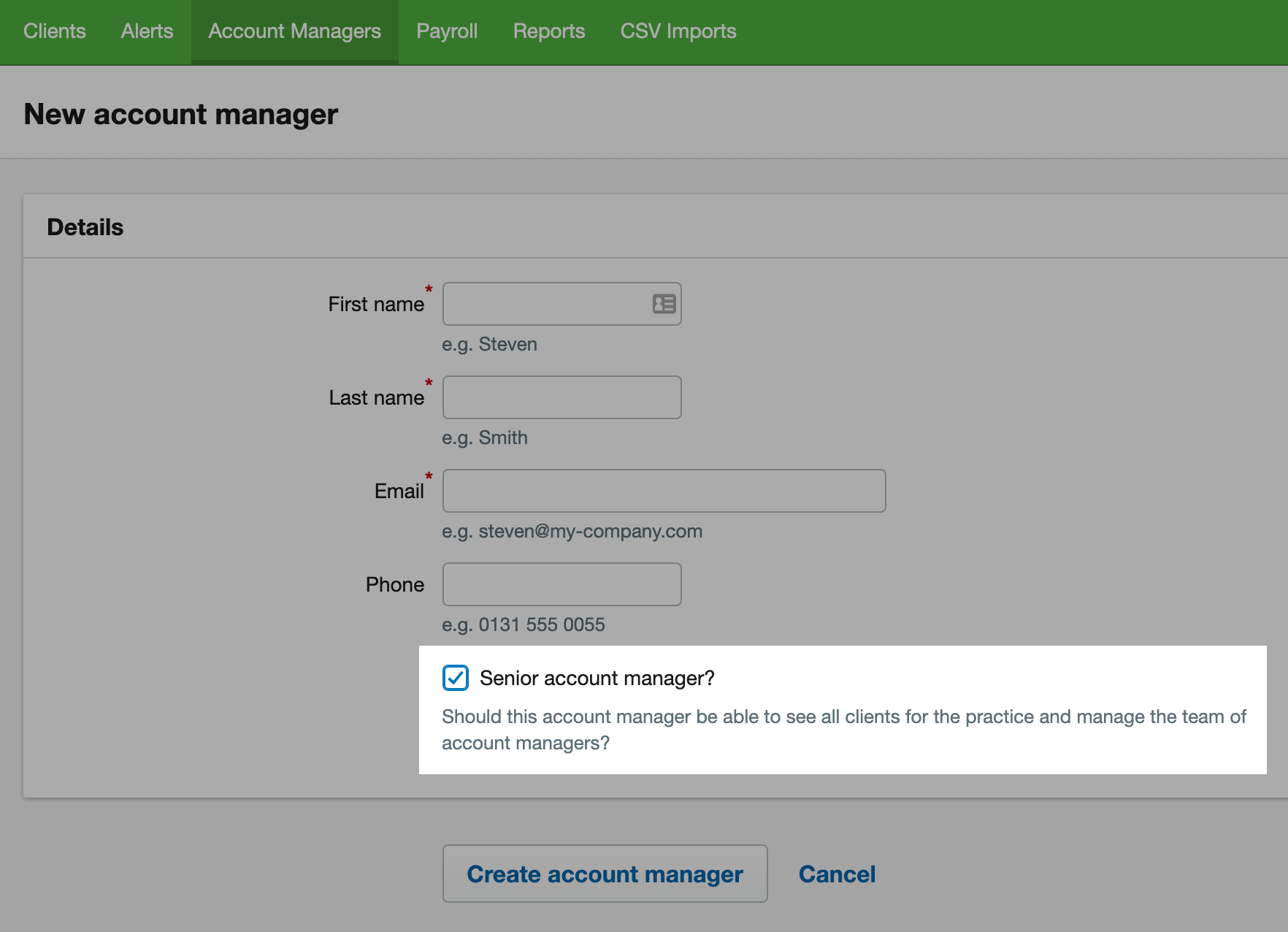 The new account manager will then be sent an email to notify them that they've been added to the system. The email will include instructions for setting up their login details to FreeAgent.