How to view or edit an existing user in your FreeAgent account
This article explains how to edit an existing user you've already set up in FreeAgent.
You might want to edit an existing user for several reasons. For example, you want to allow your bookkeeper to create journals, and to do that, he or she would need full user permission. Or maybe, an employee has been appointed as a director of the company and you need to change that setting.
How to edit a user
To view or edit a user, select 'Settings' from the drop-down menu in the top-right corner and then select 'Users'.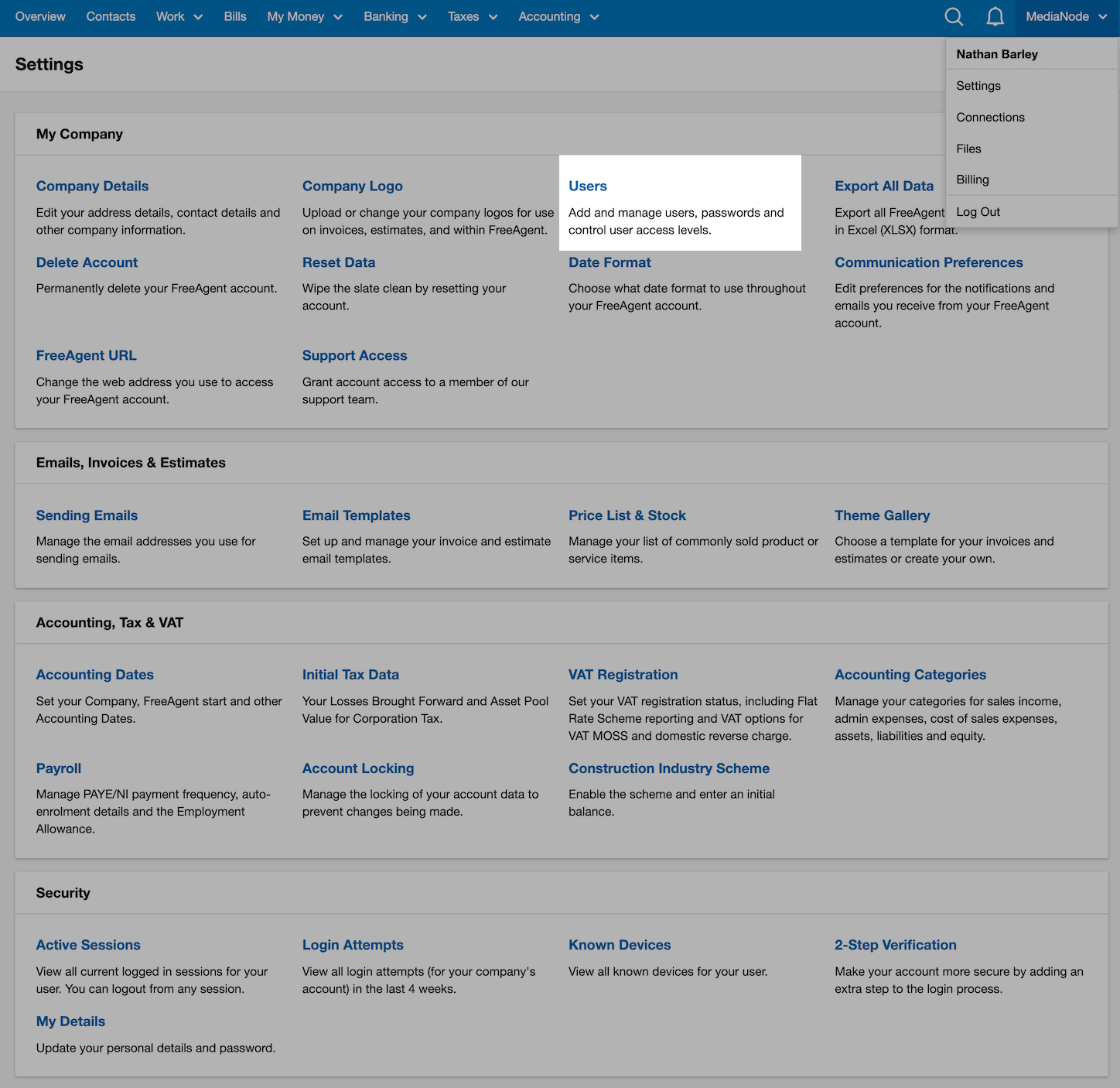 Select the name of the user you want edit.

This loads the User screen for that person, so that you can make any changes you need to. This includes re-sending the email to allow the user to set their password.
How to delete a user
You can't remove a user if you've ever recorded any transactions against that user, such as expenses or a salary. The reason for this is to keep your historical accounting figures intact in case they're ever needed for a tax inspection, or similar.
If you need to stop a user accessing your account, for example an employee who has left, then drag the user permissions bar right over to the left. You'll see that the user's access is then suspended.

After making the necessary changes, select 'Save Changes'.