How to review and edit payslips
This article explains how to view and edit payslips after running payroll.
Once you've filed payroll to HMRC using FreeAgent, it's not possible to delete or undo the payroll submission. However, if you need to make any corrections in the current tax year to an employee's pay or deductions after filing the payroll, you can follow the steps below to edit the relevant payslip, which will submit the correct year-to-date figures to HMRC in your next submission.
Reviewing payslips
Once you've run each payroll, you can review the payslips that were issued by selecting the relevant month from the 'History' section on the 'Payroll' screen.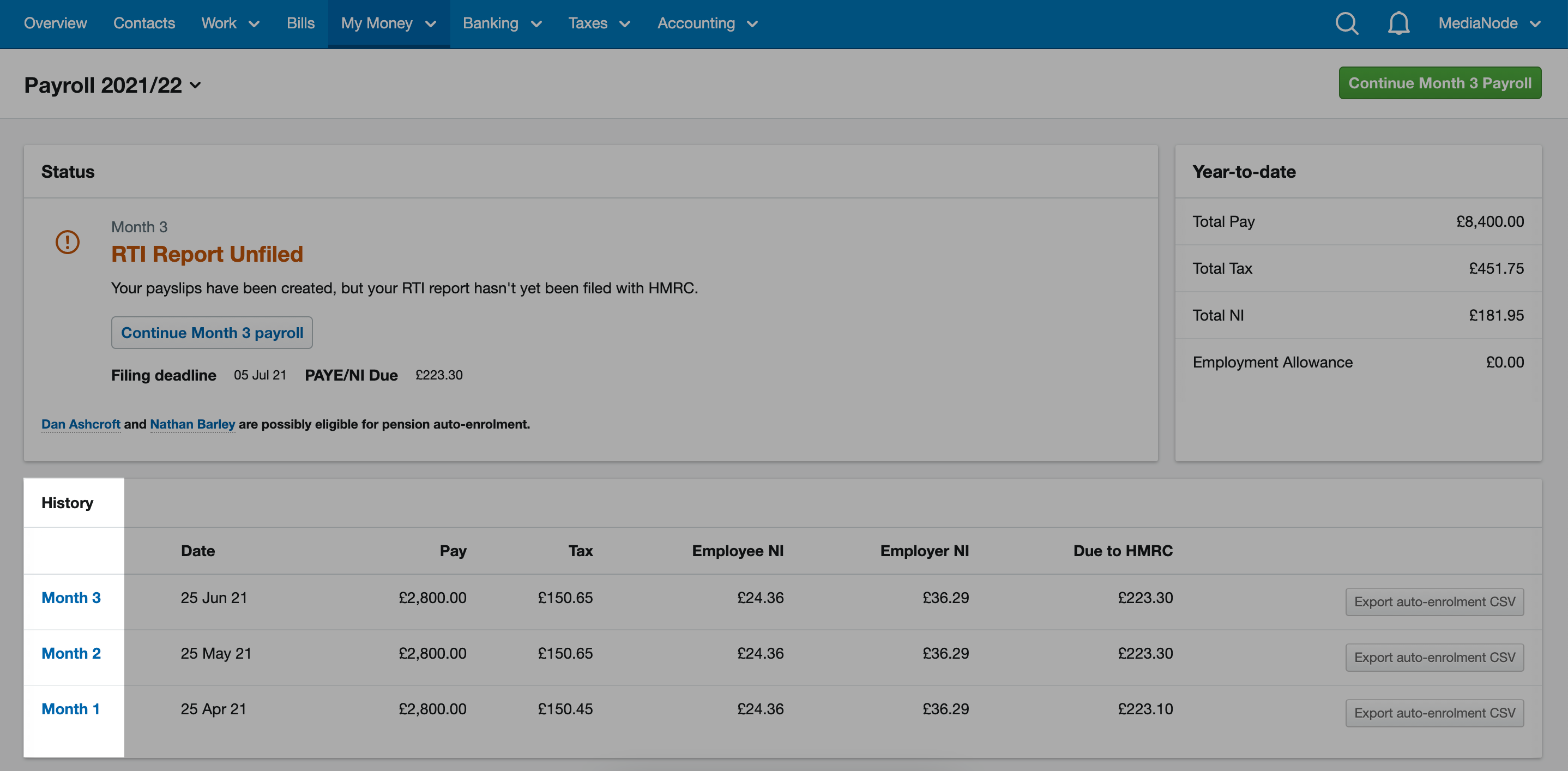 This will take you to a summary of all the payslips that were issued that month. To see a particular employee's payslip for that month, choose 'View Payslip' next to the employee's name.

To view a summary of the employee's payslips for the entire tax year, select the employee's name from the table.

You can also access this summary page directly by selecting the employee's name from the drop-down menu.

Correcting mistakes
If you have level 8 access to FreeAgent and you find that your company has made a mistake in a payroll submission within the current tax year, you can edit the payslip(s) in question by following these steps:
1. View the payslip you need to correct
Navigate to 'My Money' and 'Payroll'. Select the appropriate payroll month from the 'History' section on the 'Payroll' screen.
Next, choose the 'View payslip' button that appears alongside the details of the employee whose payslip you need to edit. To edit more than one payslip, please follow this process separately for each employee.

From the view of the employee's payslip, you will see an 'Edit Payslip' button.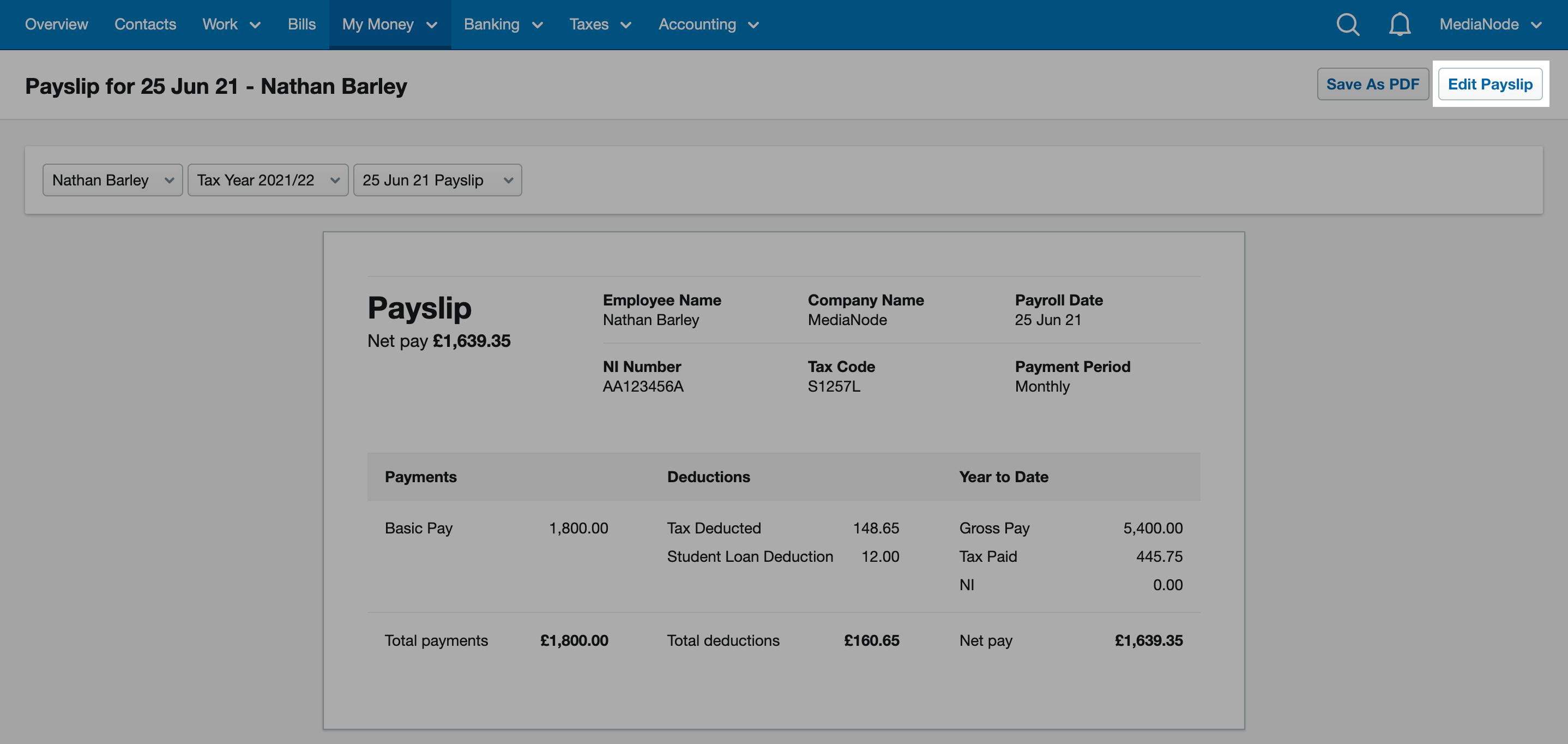 Please note that the 'Edit Payslip' button won't be available if you are trying to correct any of the following:
a month 12 payslip
a historical payslip of an employee who has a leaving date entered into their payroll profile
a payslip for a historical tax year
If you need to correct any of these types of payslip, please email support@freeagent.com for assistance.
2. Edit the payslip
Correct the required fields on the payslip and select 'Save Changes' at the bottom of the screen to complete the process.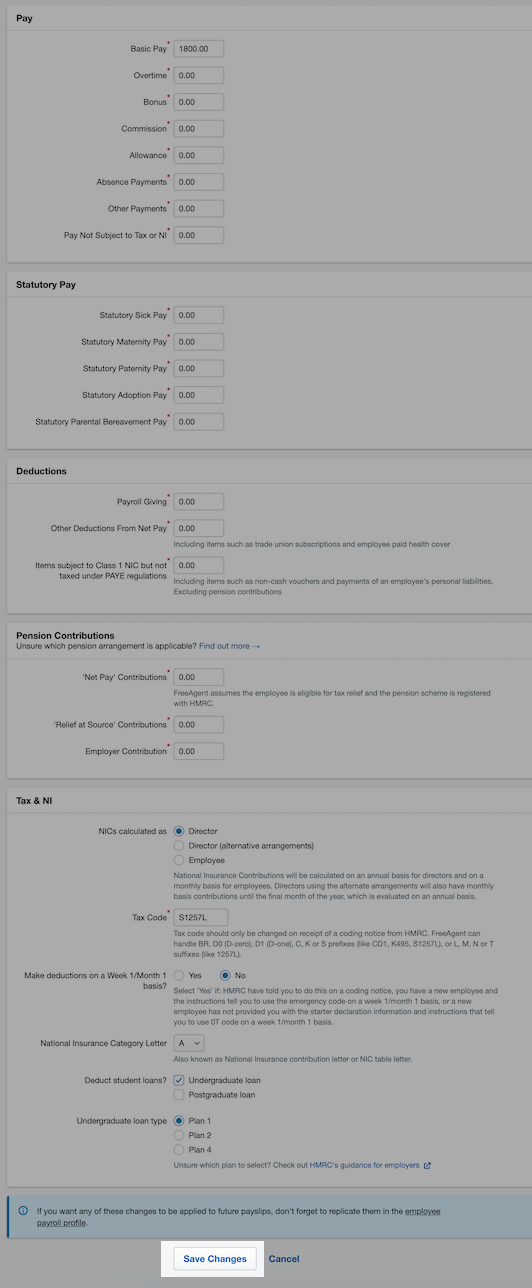 The employee's payslip for that month will automatically be updated on the screen. You can select the 'Save as PDF' button to save and then share the updated payslip with the employee.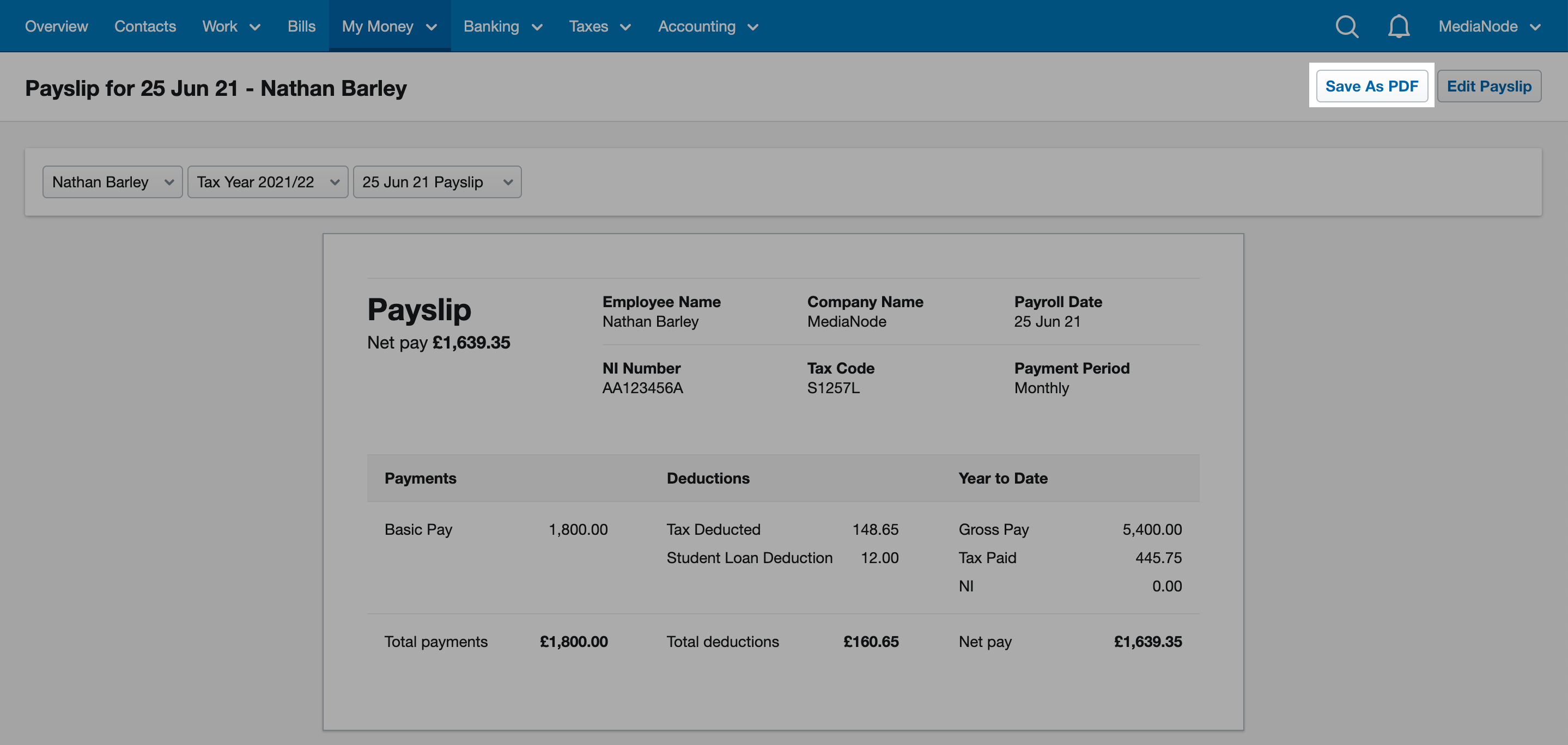 Correcting a payslip in this way will update the company's year-to-date figures in FreeAgent immediately, but please note that HMRC won't receive the updated information until the following month's payroll submission.