Radar
Radar is an area of your FreeAgent account that's designed to help make you more productive and better at business.
Radar is the place to go to keep on top of your business admin and insights. Your Radar contains handy messages designed to help you run your business more successfully by highlighting business performance, opportunities and potential issues, to help you make better decisions about your finances.
Radar is made up of a mixture of product updates, Insights and your Admin To-Do List.
Please note that to be served Radar, you'll need to have a user access level of 7 or 8.
How to find your Radar
Select the bell-shaped icon beside your company name.

Here's an example of Radar!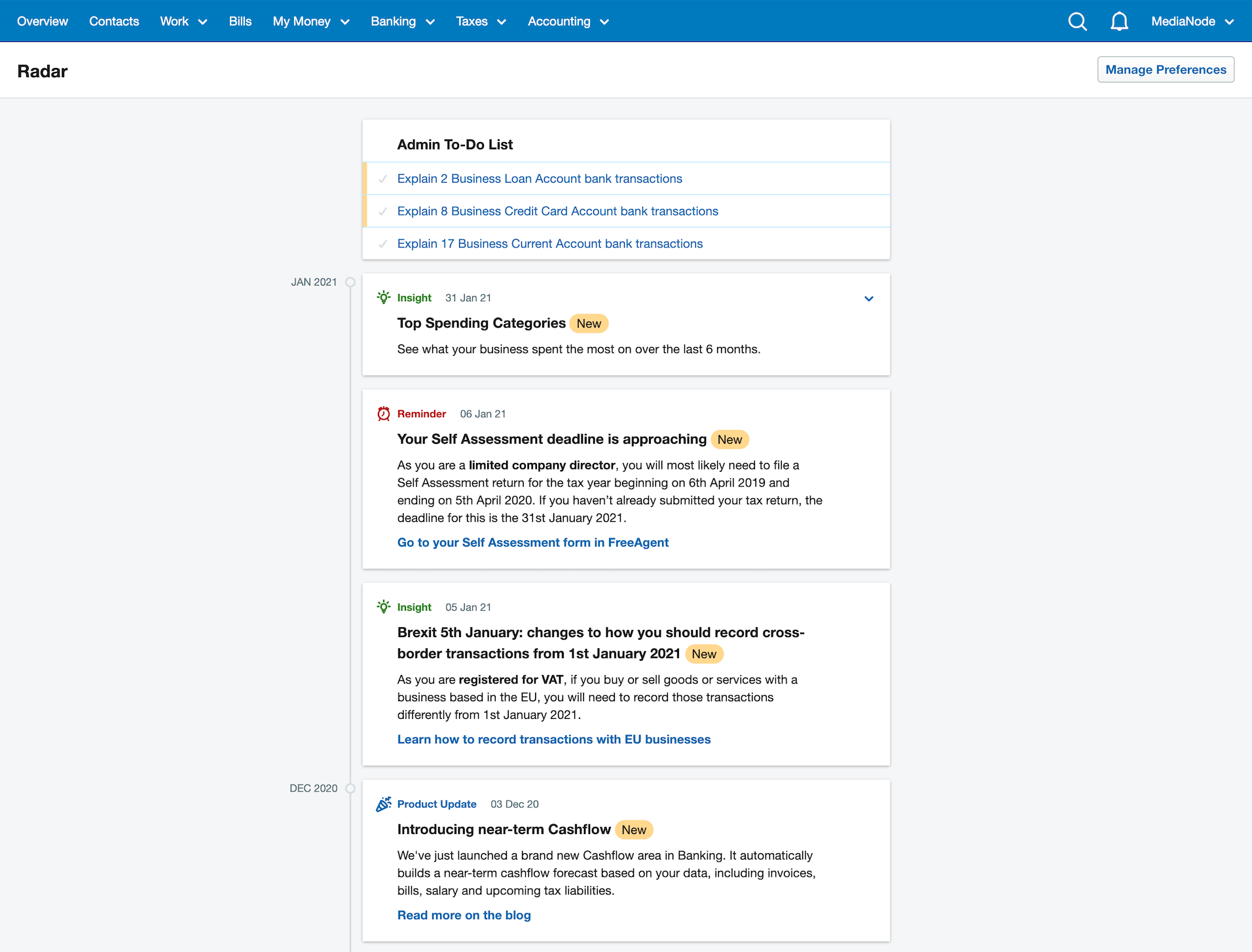 Admin To-Do List
Your Admin To-Do List is a checklist that highlights important outstanding admin in FreeAgent.
This list currently focuses on quick banking tasks like explaining transactions and reconnecting your Open Banking bank feed. Any new or updated items on your Admin To-Do list will have a thin yellow sidebar on the left-hand side.

Insights
Insights are notifications that highlight certain areas of your business's performance.
Some Insights that you might see are 'Top customers', 'Upcoming VAT payment', and 'Top spending categories'. You can find out much more about Insights in this article.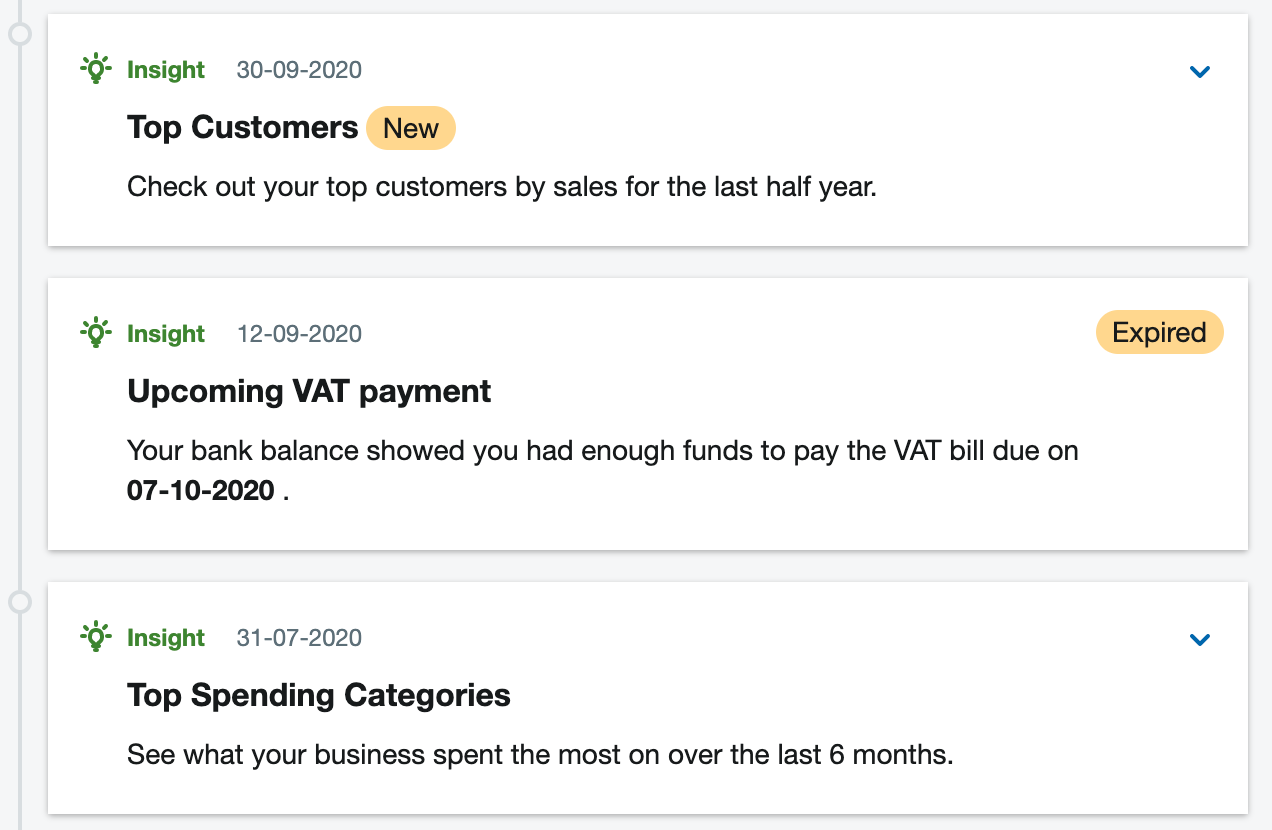 Product updates
When we release any new features or improvements to FreeAgent, we'll let you know about this with a 'Product Update' notification in your Radar.