How to re-consent your Open Banking bank feed
This article explains why Open Banking bank feeds require re-consent every 90 days and how to reconnect your bank account to FreeAgent.
To make sure your Open Banking bank feed is kept active, you'll need to reconnect and re-consent with your bank every 90 days as part of the Open Banking standard.
Reconnecting your bank every 90 days ensures that your account is secure and that you're in control of the apps that access your banking data. When it's time to reconnect, FreeAgent will notify you with a 'Bank Connection' status box that'll appear on your Banking overview screen, prompting you to update your bank feed connection.
If you have an integrated Starling challenger bank feed, you'll need to re-consent directly with the Starling Bank app every 90 days.

1 Confirm your bank feed status
Navigate to the 'Banking' tab at the top of the screen and select 'Bank Accounts' from the drop down menu.
Choose your bank account from the list of accounts below the graph.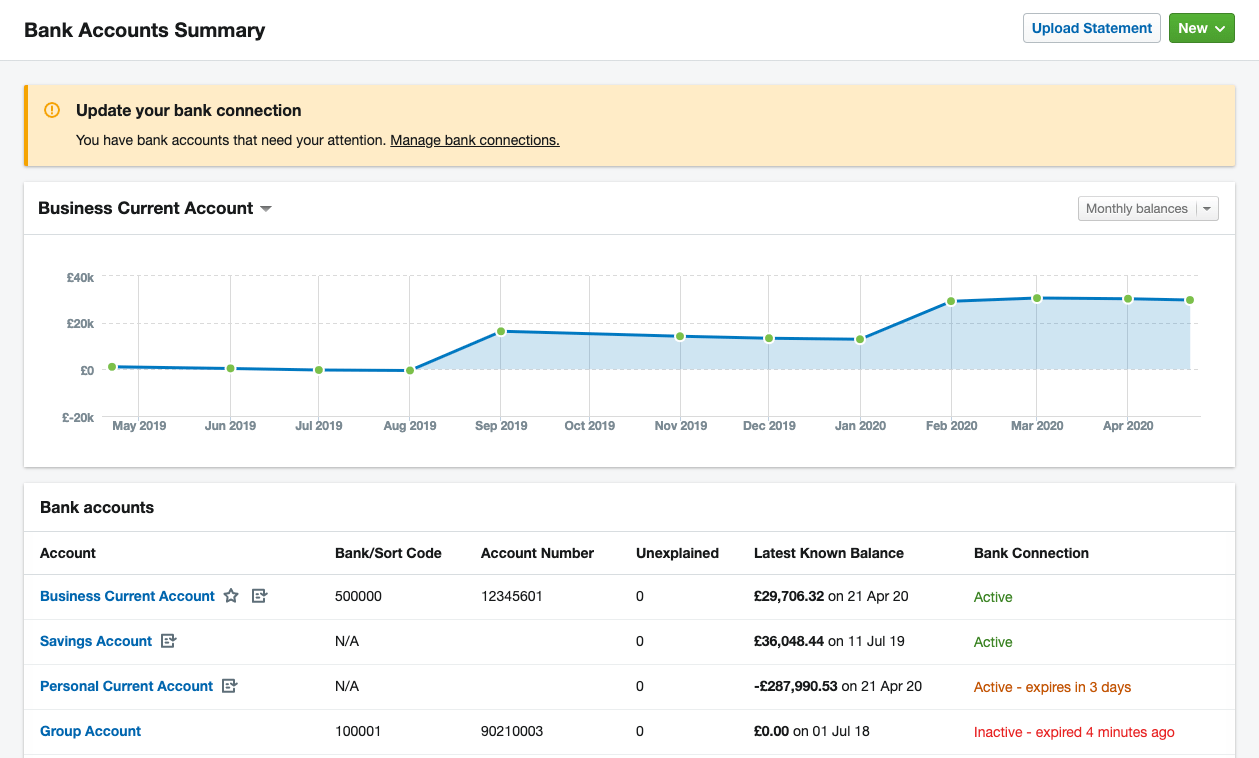 When it gets close to the 90 day time-out, FreeAgent will notify you with a 'Bank Connection' status box on the right-hand side. When this appears simply select the 'Update connection' button.

What happens if I don't re-consent my bank feed in time?
Don't worry if your feed expires - once you reconnect to your bank, FreeAgent will automatically import data from your last transaction date, so you'll have no missing data.
2 Begin the re-consent process
Select 'Connect to my bank'.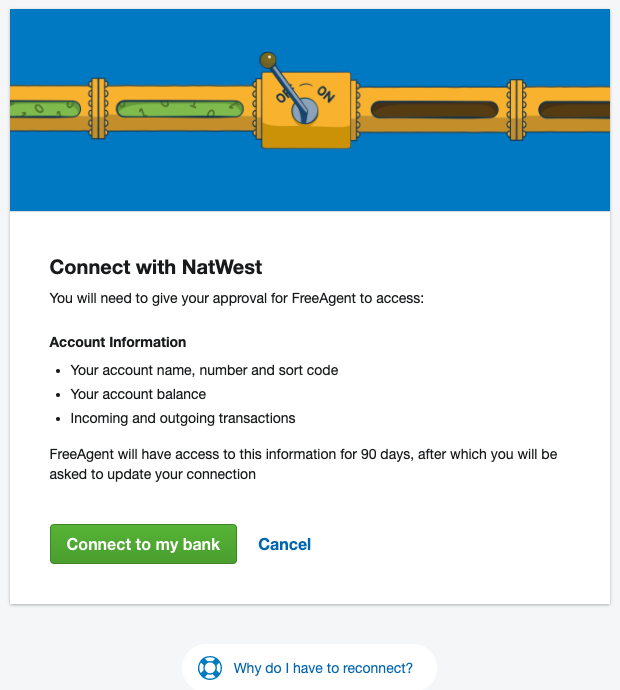 3 Review your linked bank accounts
Next, you'll be prompted to review your bank accounts that are linked to FreeAgent. When you select 'Connect your account' you'll be redirected to your bank, where you'll have the option to reconnect all your available accounts at once.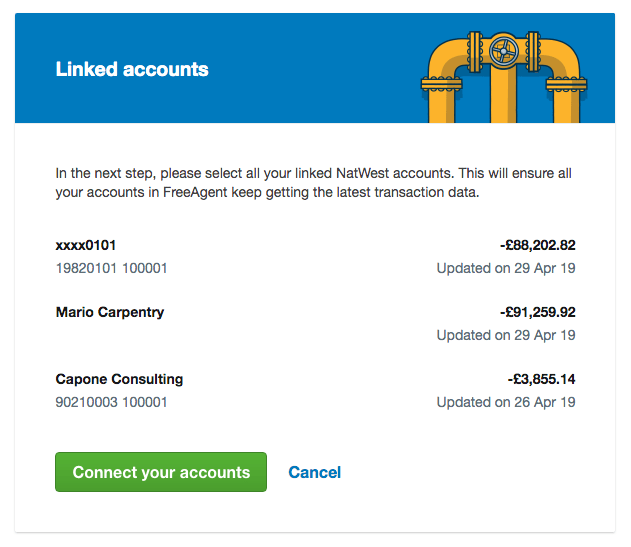 4 Re-consent with your bank
Next, you'll be taken to your bank's website to finish the re-consent process. This process may differ from bank to bank, so please follow the prompts given to you by your bank to complete the reconnection setup with FreeAgent. Afterwards, you'll be taken back to your FreeAgent account.
And that's it! Your 90-day re-consent and reconnection is complete!
That's it! Your bank account has been reconnected and your feed will work as normal for 90 more days.

Bank feed status
When you're in a connected bank account, your bank feed status box (at the right of the screen) will display one of the following three statuses:
Active
When your account is active you won't see a bank connection status box, instead, you'll see the bank feed status with your latest import displayed.

Expiring soon
This means that your feed will need to be reconnected with your bank. The notice will appear 10 days before the expiry date.

Expired
This will show up as a red notice, stating that the 90 days have passed and your bank connection has now expired. The bank feed is no longer importing transaction data into your FreeAgent account. Don't worry though, once you have reconnected with your bank FreeAgent will import data from your last transaction date, so there will be no missing data.