How to enable a Mettle bank feed
This article shows you how to set up a bank feed for a Mettle account.
1. Go to your Mettle bank account in FreeAgent
If you haven't already done so, you'll need to create a bank account in FreeAgent for your Mettle account. Once you've done this, navigate to the 'Banking' tab at the top of the screen and select 'Bank Accounts' from the drop down menu.

Then choose your Mettle bank account from the list of accounts.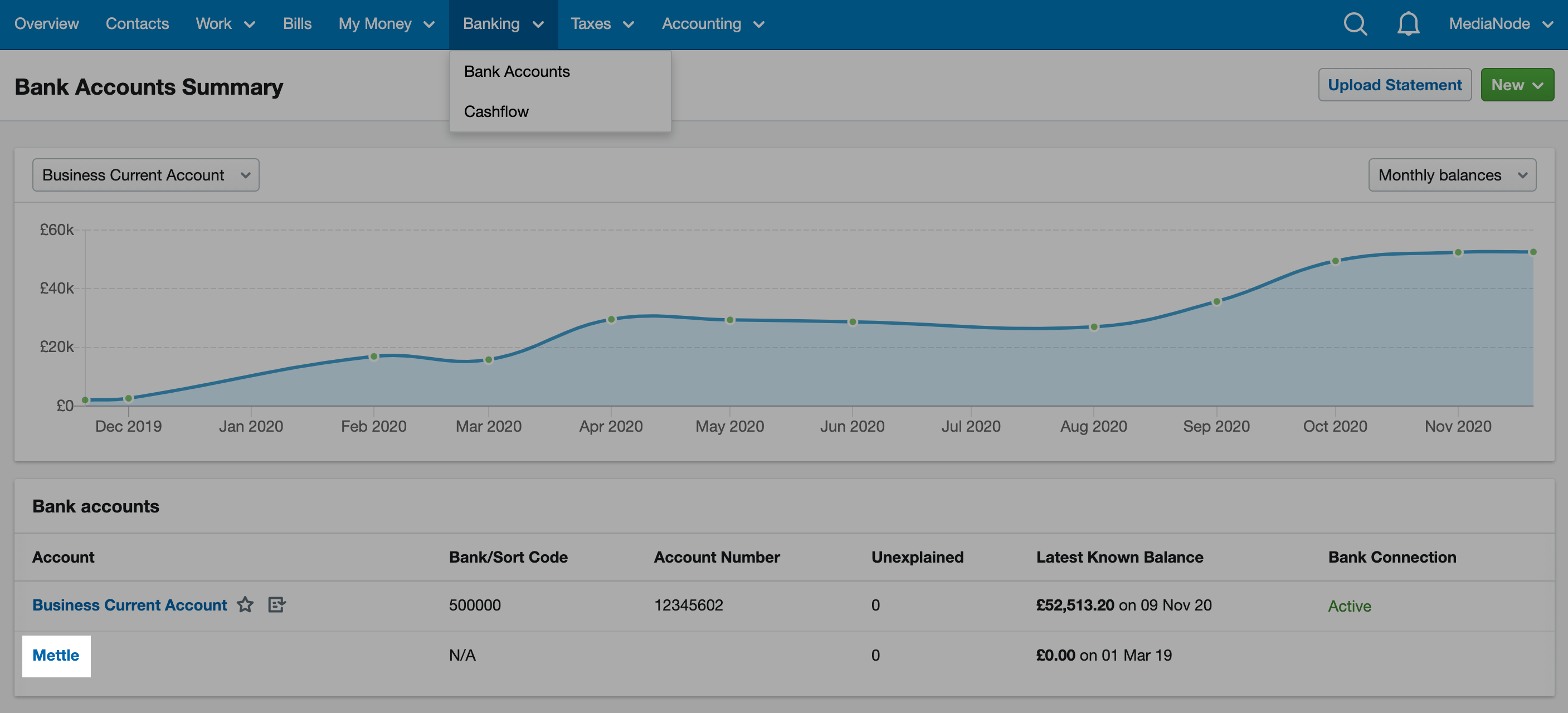 2. Click 'Enable Bank Feed'
From within your Mettle bank account, select the 'Enable Bank Feed' button.

3. Choose 'Mettle'
Select 'Mettle' on this page.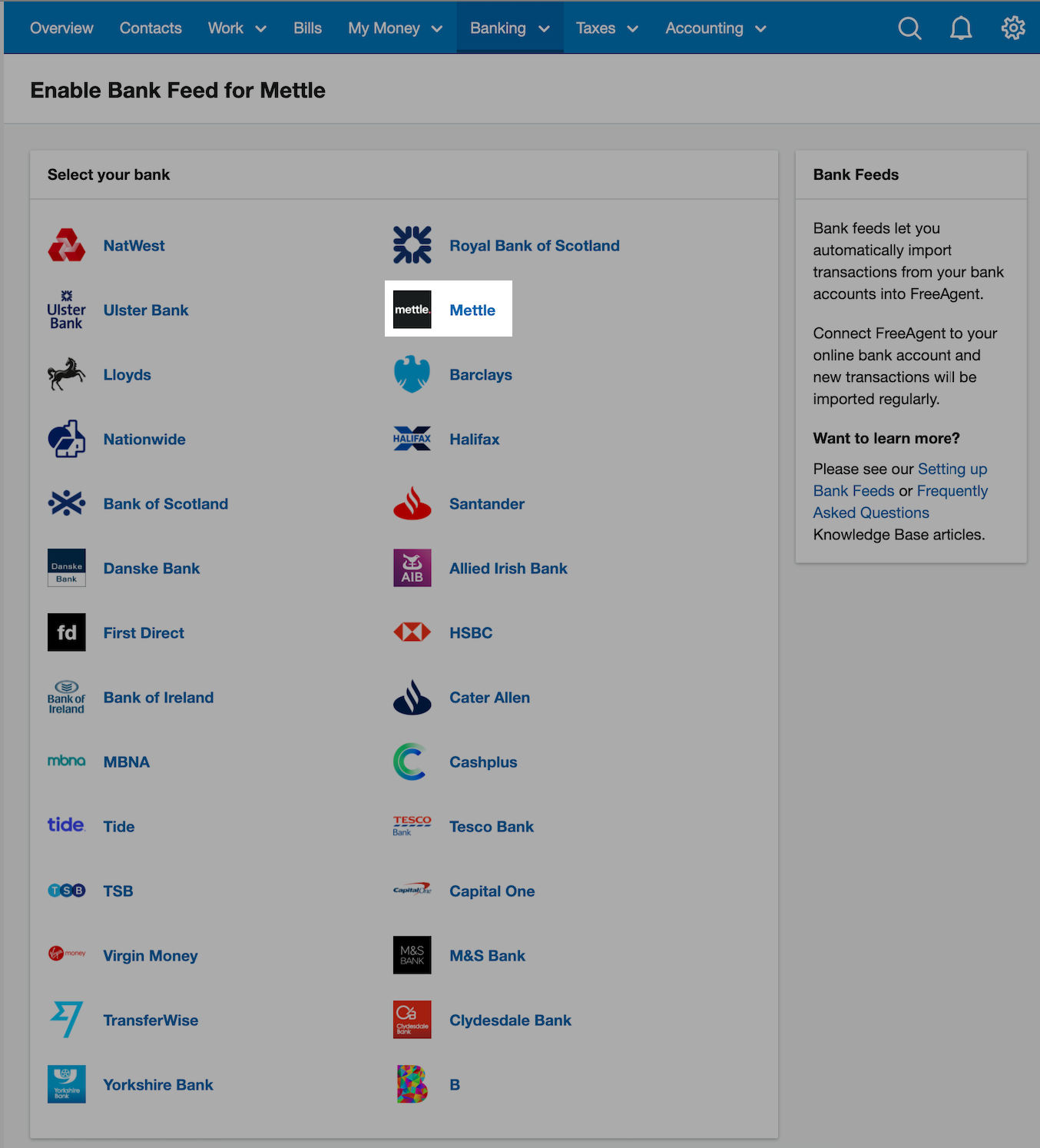 3. Approve the connection
Next, you'll be prompted to review the details of the connection. When you're ready, choose 'Continue connection'. After this, you'll be prompted to finalise the connection by selecting 'Connect to Mettle'.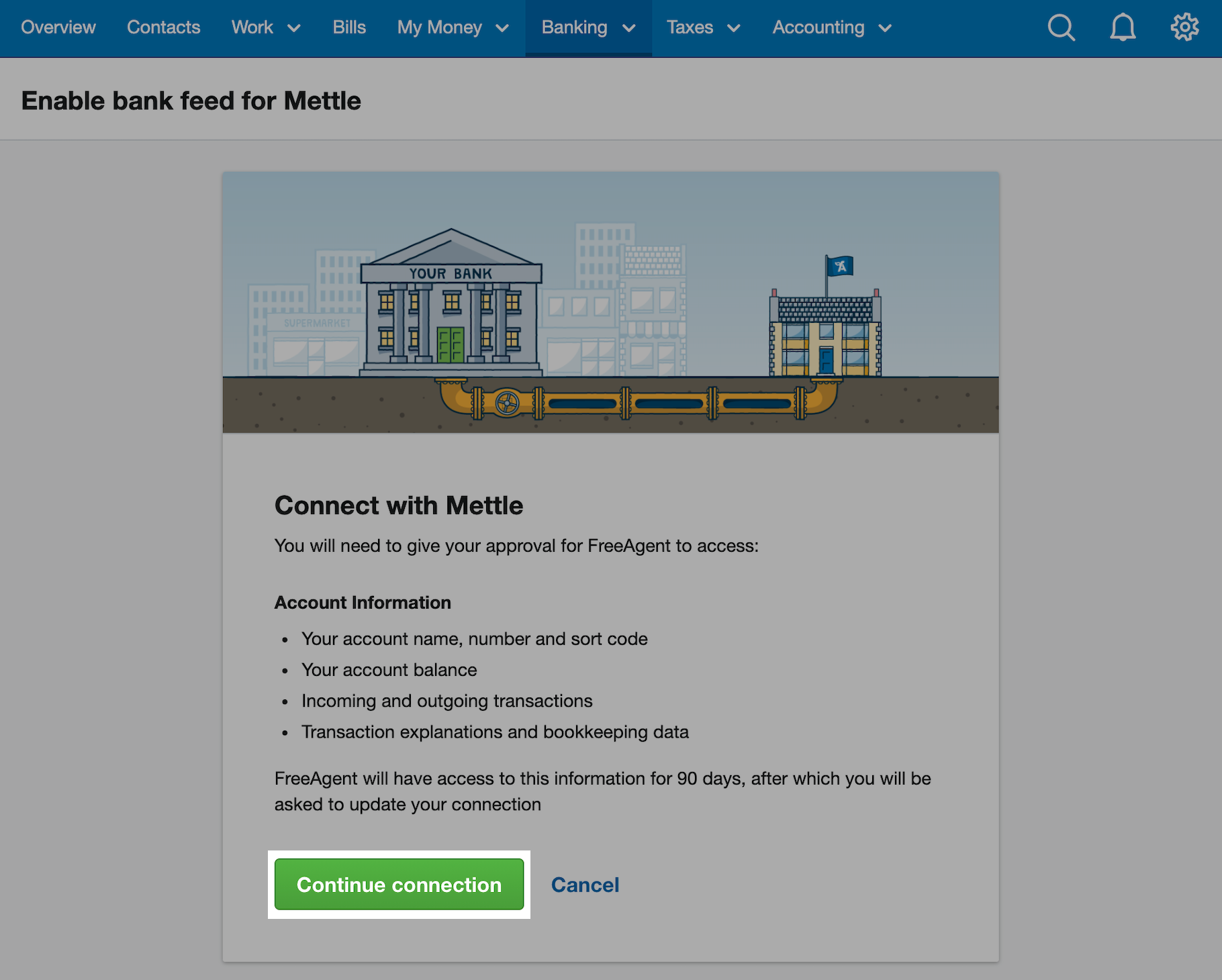 4. Scan the QR code with your mobile phone
Next, a screen with a QR code will appear. Open the camera on your phone and scan the QR code that appears. If your phone camera isn't able to scan the code, please download a secure QR code reader app to your phone. After you've scanned the code, follow the instructions from Mettle on your phone to complete the connection.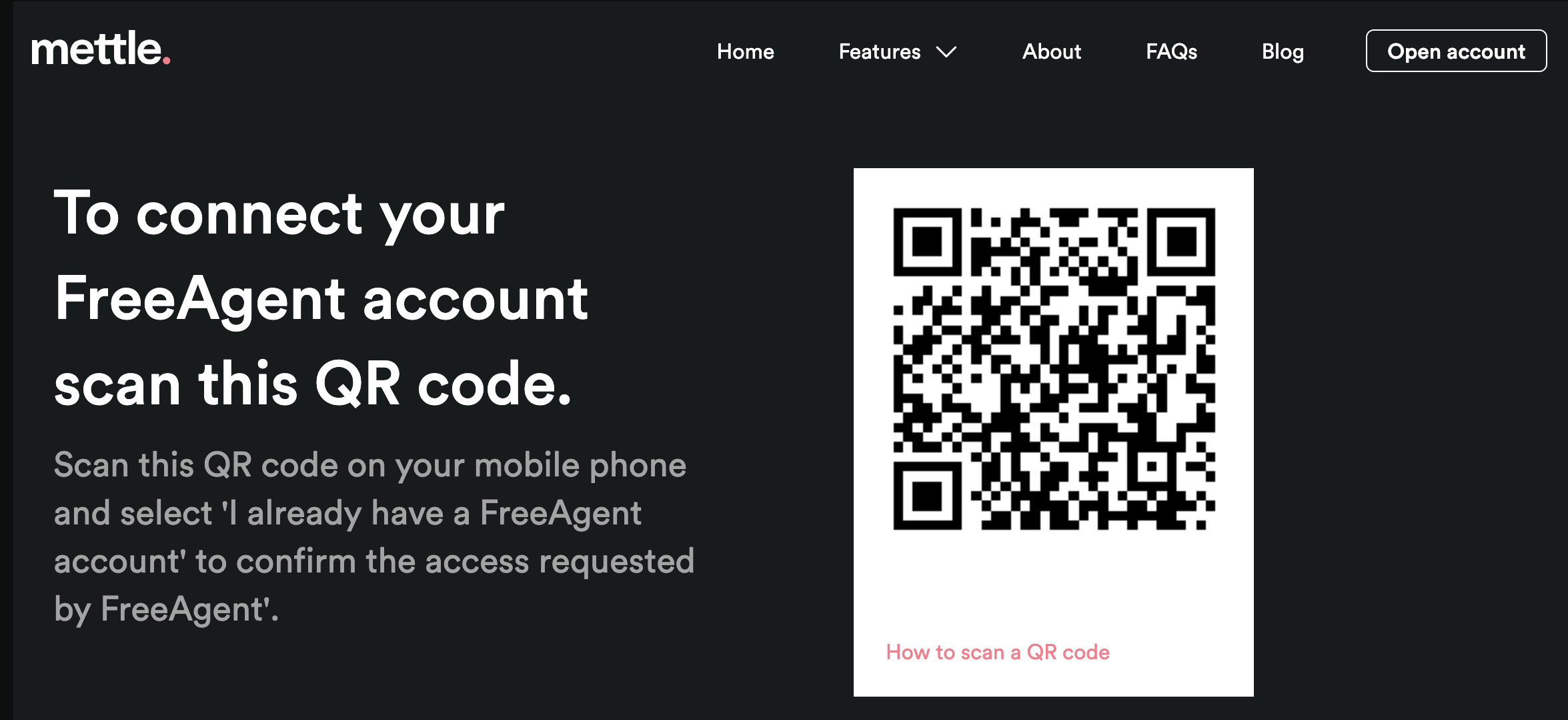 5. View your Mettle bank feed
Once you've followed all of the steps from Mettle on your phone, navigate back to your FreeAgent account. Head to 'Banking' and go back into your Mettle bank account.
You should now see the Mettle bank logo in the 'Bank details' section. Under 'Bank Feed' you'll initially see a status of 'Import pending' - hold tight, as this will soon be replaced with the details of your latest import.