How to export payroll year-to-date figures
This article explains how to export the year-to-date figures that have been generated from your payroll in FreeAgent.
Please note that FreeAgent's payroll functionality won't be available if you have an unincorporated landlord account or if you're preparing your accounts using the cash accounting basis.
The year-to-date figures include the gross pay that each of your employees has received, minus any tax and National Insurance that has been deducted, which provides the net pay they have received as at that date.
The process for exporting year-to-date figures is the same regardless of whether you're filing payroll to HMRC using FreeAgent or marking payroll as filed and filing it outside of FreeAgent. Please note that you need to have level 7 access or above to your FreeAgent account to be able to export year-to-date figures.
Begin by navigating to the 'My Money' tab at the top of the screen and selecting 'Payroll' from the drop-down menu.

Select the relevant month from the 'History' section.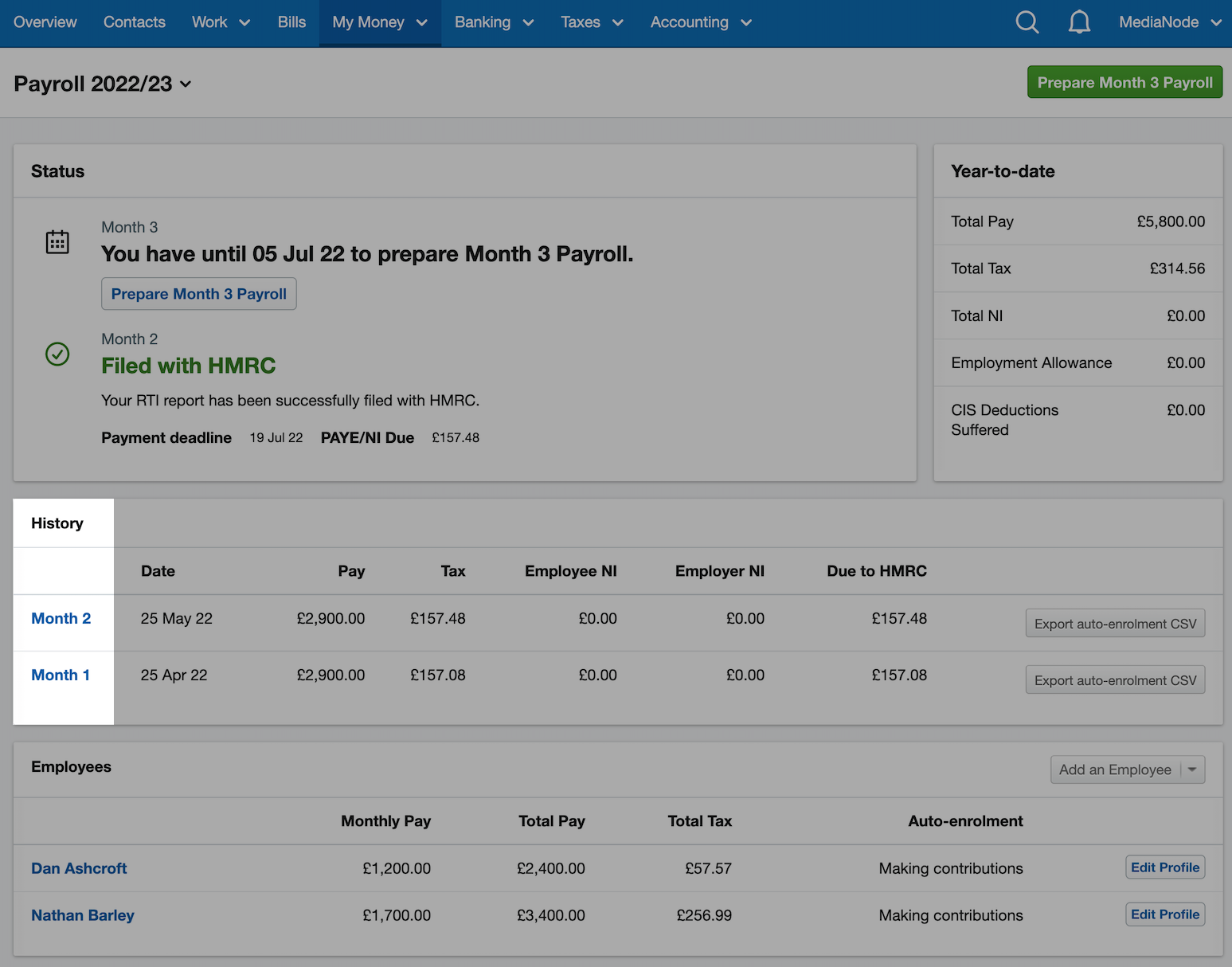 Select 'Export NI Breakdown' in the 'Payroll Summary' panel on the right-hand side.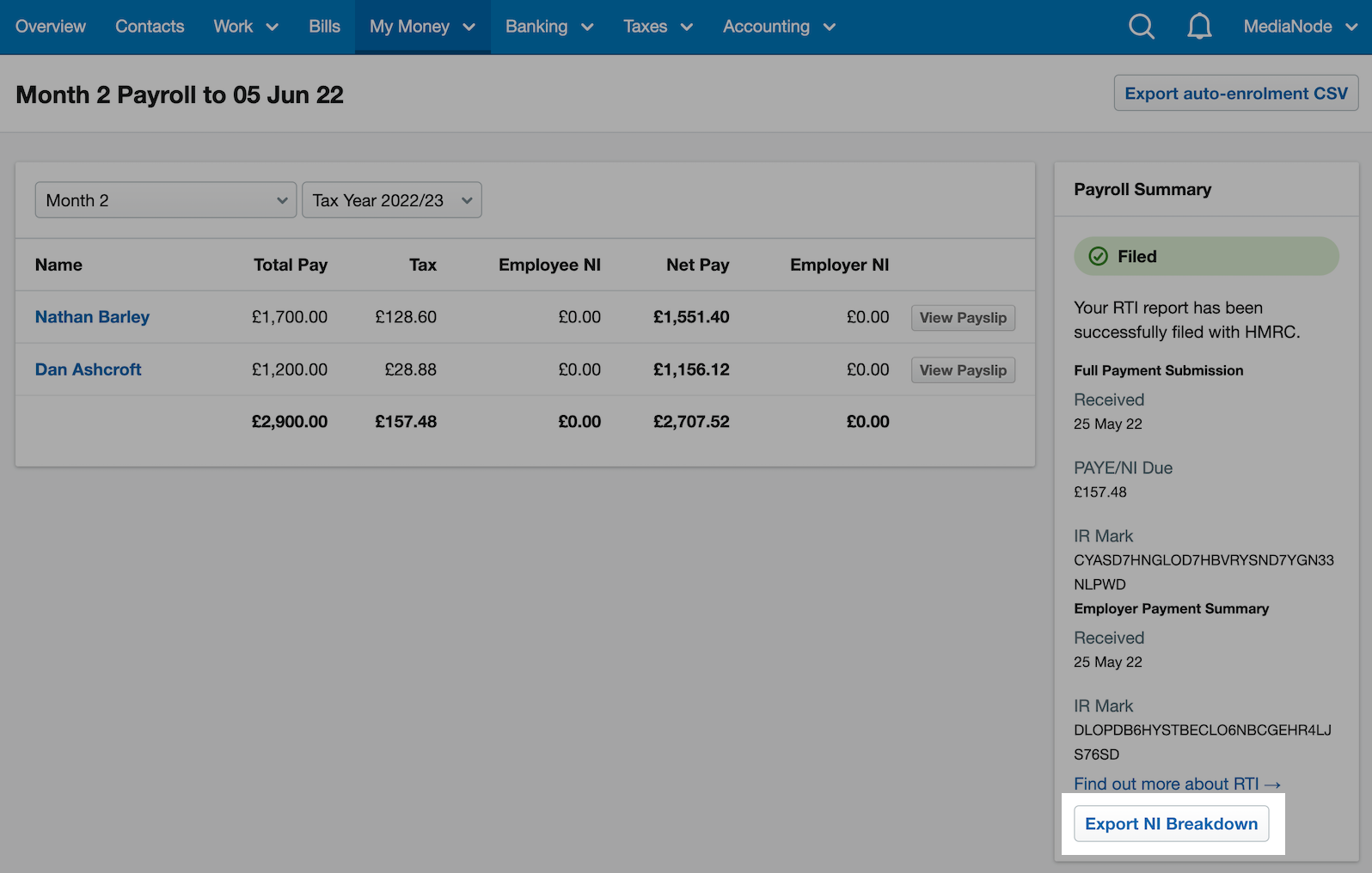 This will automatically create a .CSV file containing the year-to-date figures as at that month for all the employees included on your payroll.
Please note that any employees who left the company during previous months won't be included in the .CSV file. To obtain the year-to-date data for employees who have left, you'll need to navigate to the last month they were included on your payroll and then select 'Export NI Breakdown'.