How to explain a smart user payment
This article describes how to explain a bank transaction that has been paid out of a business bank account to a limited company director as a smart user payment.
When explaining a bank transaction as a smart user payment, FreeAgent works out how much salary the company owes to the director from their payslips and deducts that amount from the transaction. If there is an amount left over, FreeAgent then works out how much the company owes to the director from their out-of-pocket expenses and deducts that amount from the transaction. FreeAgent will then record any remaining balance as a dividend payment and create a dividend voucher.
Please note that it's illegal for your company to pay out more in dividends than it has available as profit for the year or profit held over from a previous year. For more information, please see this article.
Once the relevant bank transaction has been imported into your FreeAgent account via a bank feed or uploaded from a bank statement, you will need to explain it using the appropriate 'Type' and 'Category' as detailed below. Please note that the options listed below will only be available if your FreeAgent account is listed as a limited company.
You'll need to have level 6 access or above to your FreeAgent account to explain bank transactions. The director who will be receiving the smart user payment will also need to be added as a user in FreeAgent.
Explaining the money paid out of your bank account
Navigate to the 'Banking' tab at the top of the screen and select 'Bank Accounts' from the drop-down menu.

Choose the relevant bank account from the list.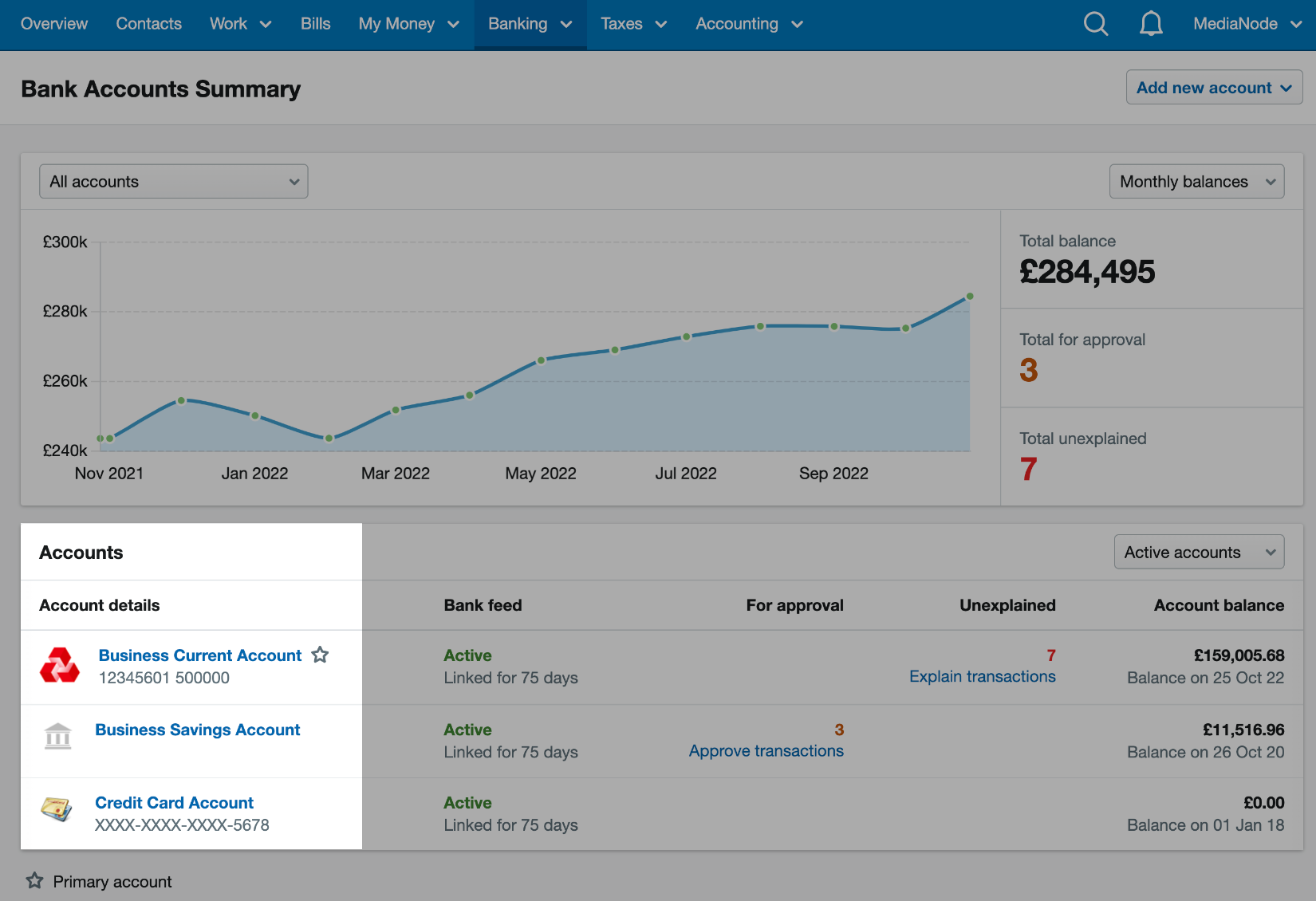 Select the transaction that you would like to explain.

Select 'Money Paid to User' from the transaction 'Type' drop-down menu. Please note that this option will only be available for business bank accounts. You won't see this option if the bank account has been marked as personal or for a user who has been allocated the role of 'Accountant'.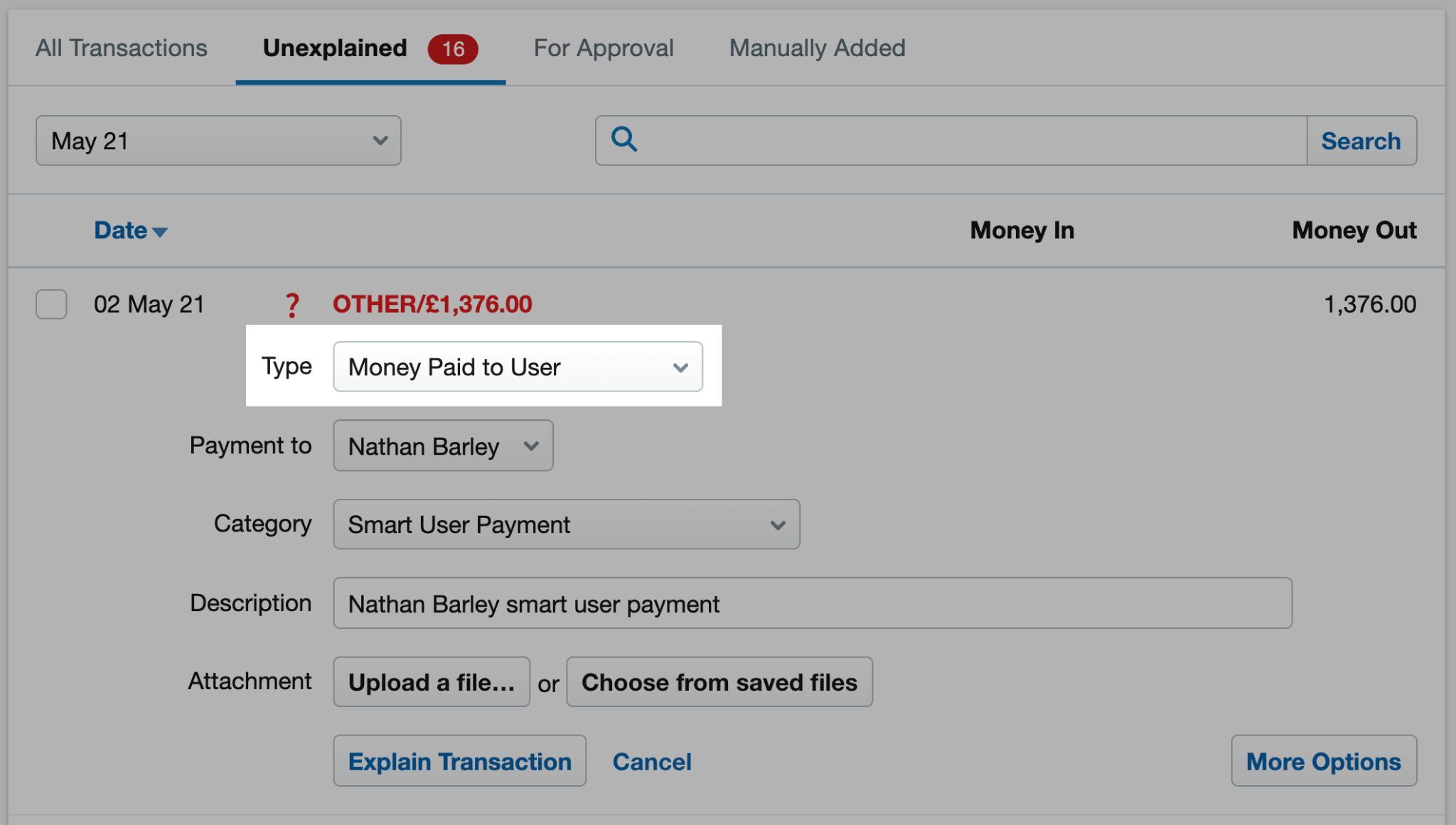 Select the relevant director from the 'Payment to' drop-down menu.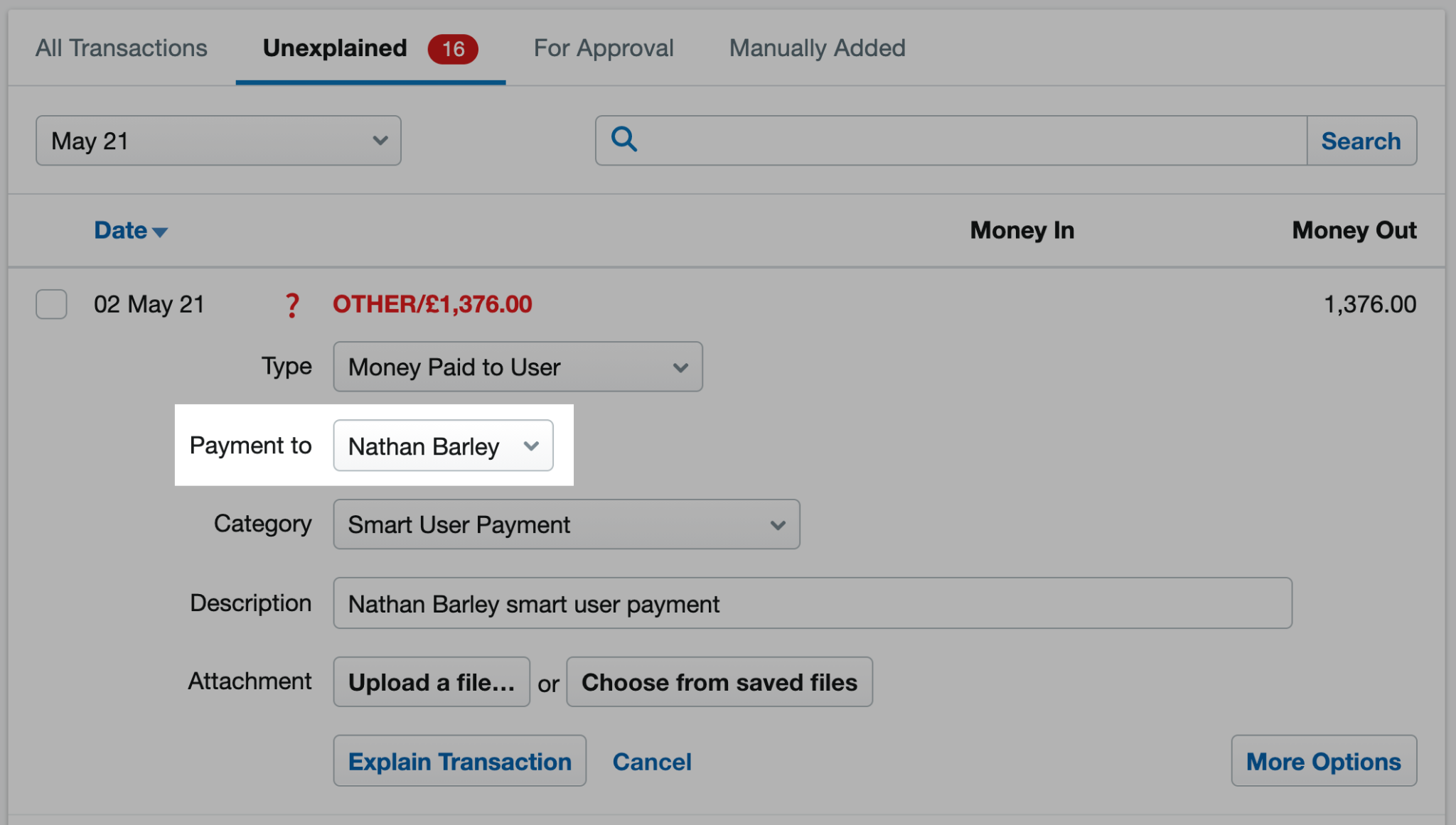 Select 'Smart User Payment' from the 'Category' drop-down menu.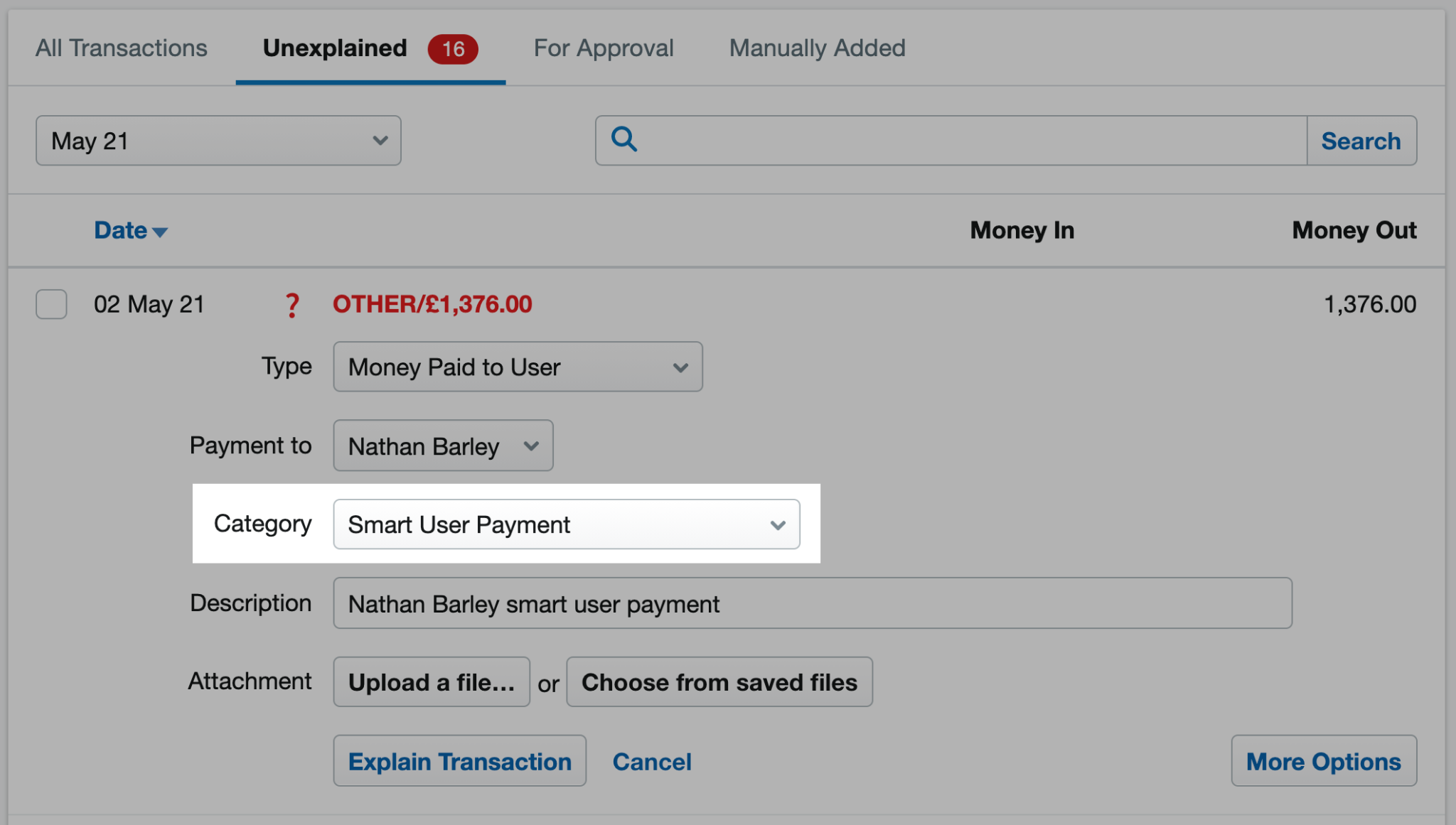 Select 'Explain Transaction' to complete the process.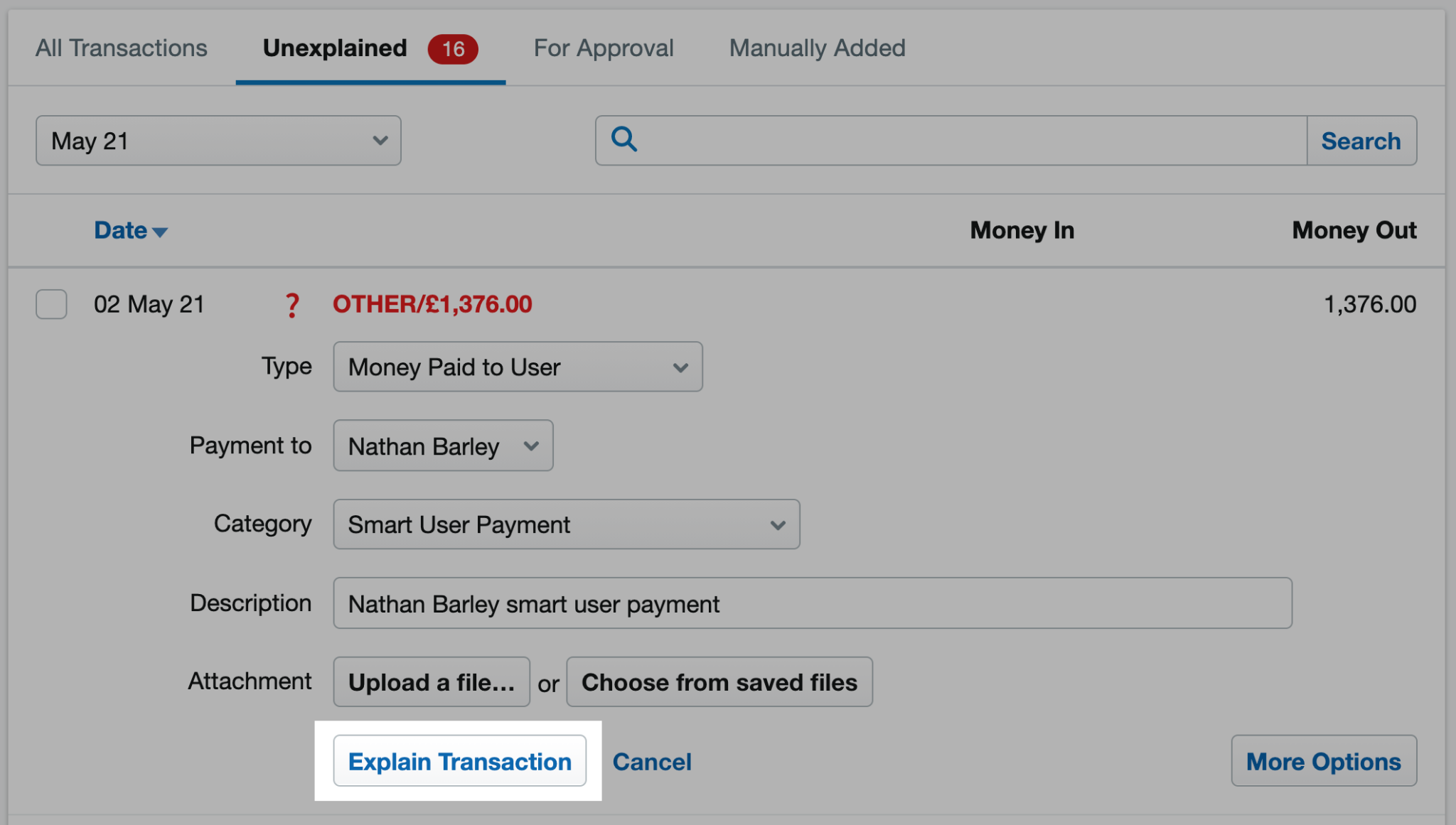 A record of the bank transaction being explained will appear in your Audit Trail report.