How to send an invoice to a contact
This article explains how to send an invoice that you've created in FreeAgent to a client.
Open the invoice by selecting it from the All invoices screen.

How you can send it
You can choose to save the invoice as a .pdf for printing or for sending as an email attachment from your own email programme. Alternatively, you can send it by email directly from within FreeAgent.
Or, you can set automatic rules so that FreeAgent will send the invoice for you, send reminder emails when invoices are due or overdue and send a thank you email when the invoice is fully paid.
Save as .pdf for printing
To save the invoice as a .pdf, select the 'Save as PDF' button.

Choose where on your computer to save this file so that you can browse to it again when it's needed.
Once you've saved the .pdf and sent or given it to your client, remember to select the 'Mark as Sent' button here to mark the invoice as sent in FreeAgent, so that it will appear in the accounting section and the overview screen, and will show as sent in the list of invoices.

Email from within FreeAgent
To email this invoice directly from within FreeAgent, manually, without using the automatic email settings, select 'Send by Email'.

This brings up the 'Email an Invoice' screen. On the right-hand side of the screen, you can see a series of tags that you can use to build your email.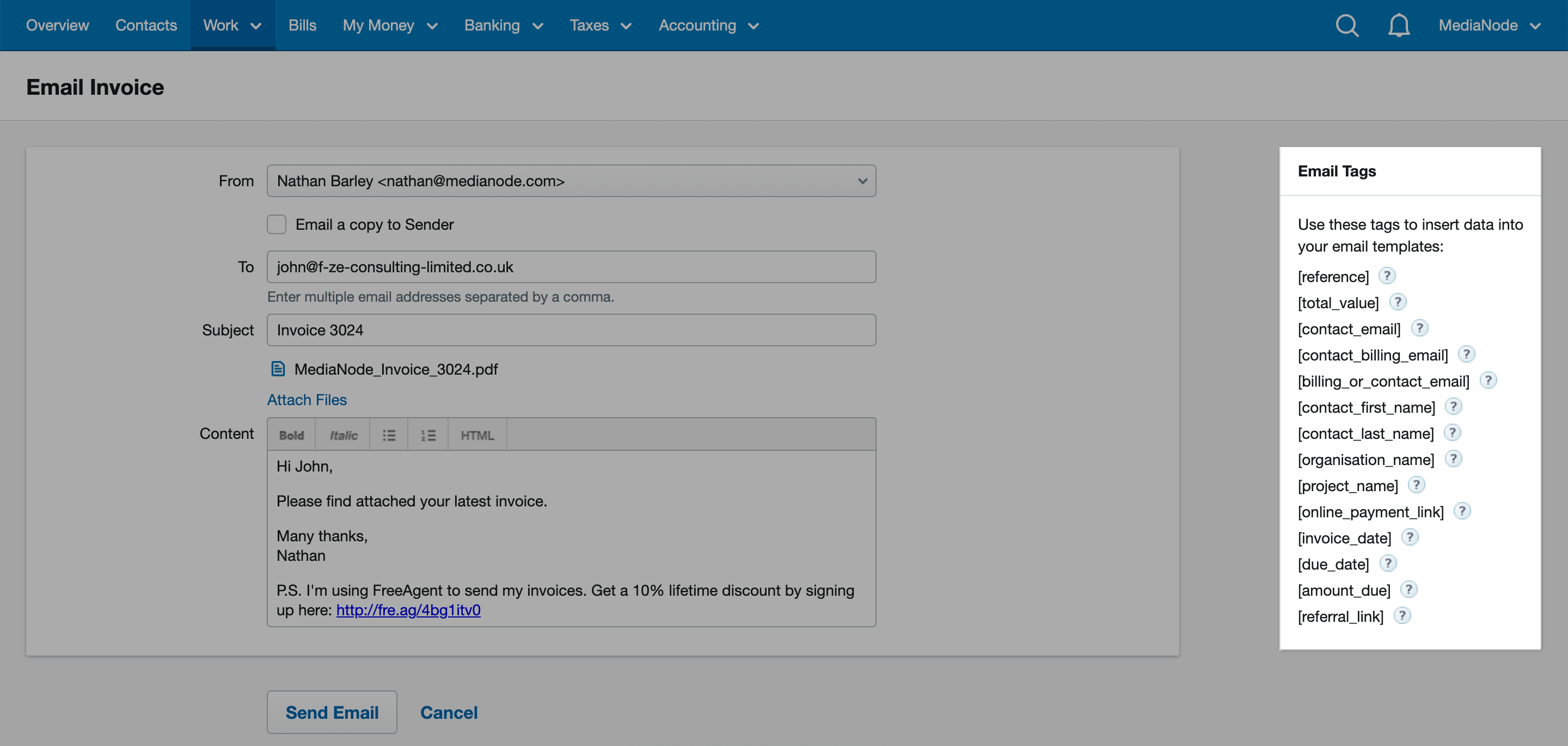 In the From box, you can choose from any of your users' email addresses. You may need to set up a new user, or create a new sender email address.
You can also choose, by ticking the little box under the From box, whether you want to email a copy of the invoice to this user's email address.
In the To box, if you've already entered an email address for this client on the Contacts screen, you'll see that here, but you can overtype it. If you haven't put in an email address for the client, then the To box will be blank and you'll need to enter a valid email address.
If you put '[contact_billing_email],[contact_email]' in the To field, the email will go out assuming that the contact has one or other of the email addresses entered, and if you use the tag [billing_or_contact_email] in the To field, then if you've put in a billing email address that will be used, but if there's no billing email, FreeAgent will use the contact's main email address.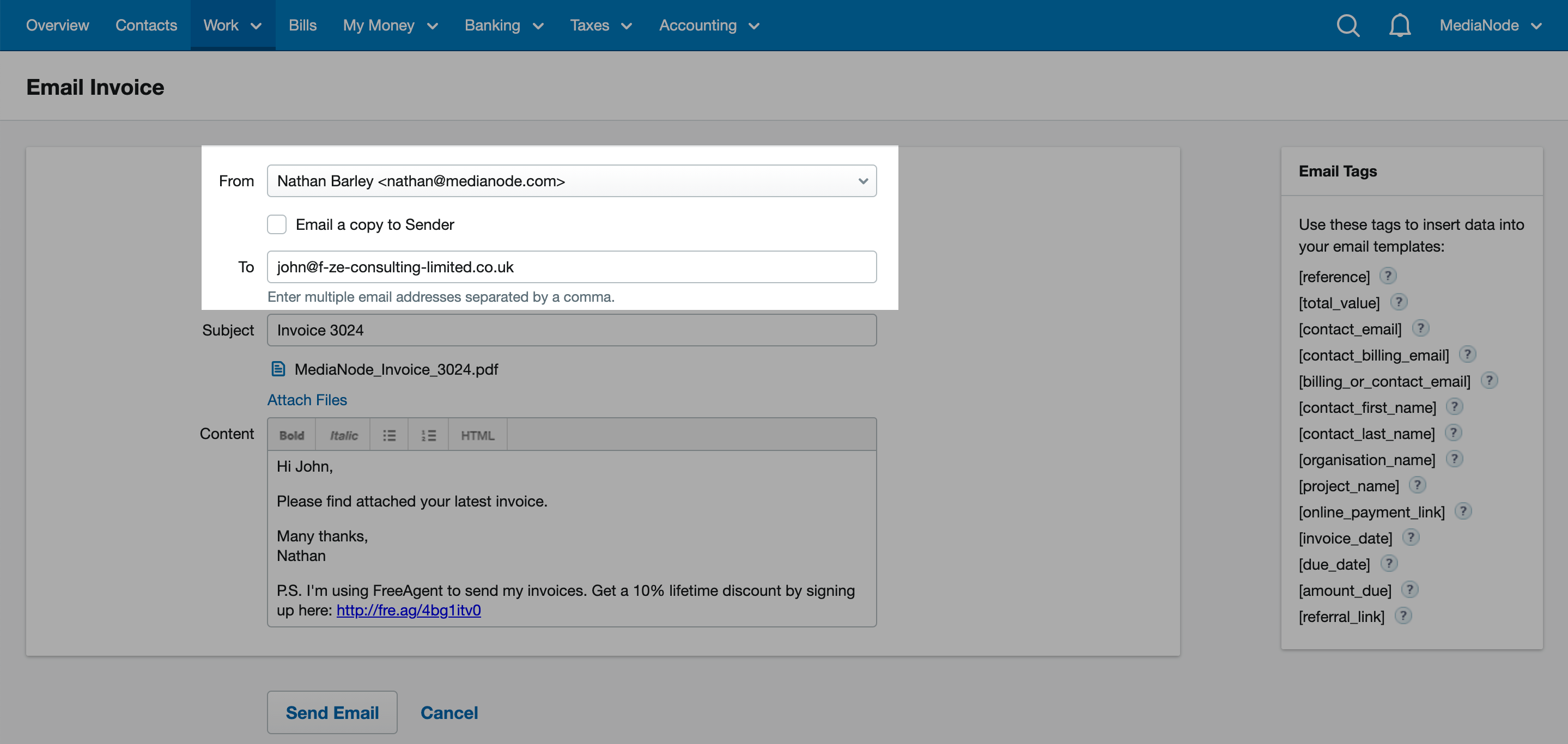 The Subject field is filled in automatically for you, giving your company's name and the invoice number. But you can overtype this field if you want the email to have a different subject.
The invoice will automatically be sent as a .pdf attachment to the email.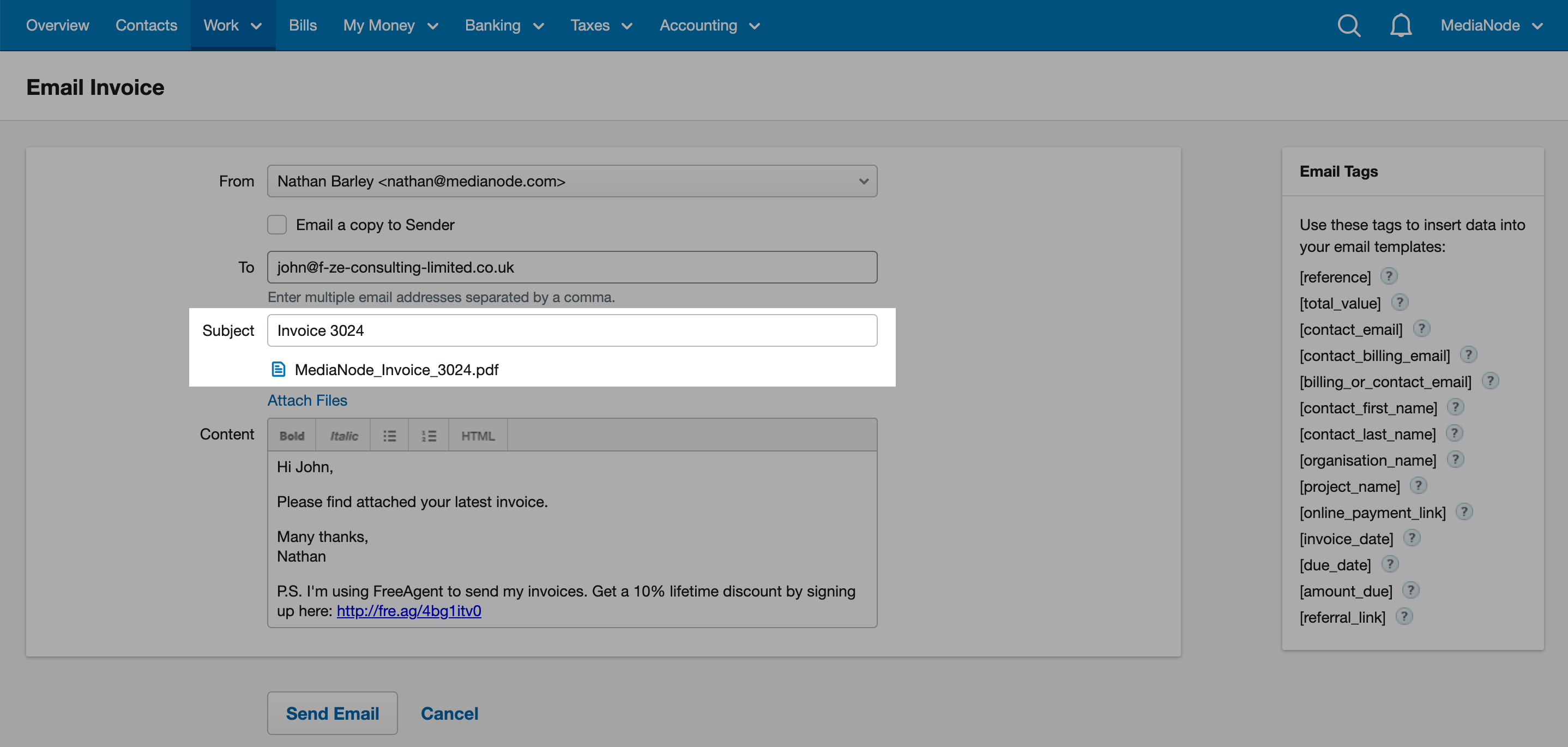 Attach other files
You may also want to attach other files to this email, such as your terms and conditions.
To do this, select 'Attach Files'.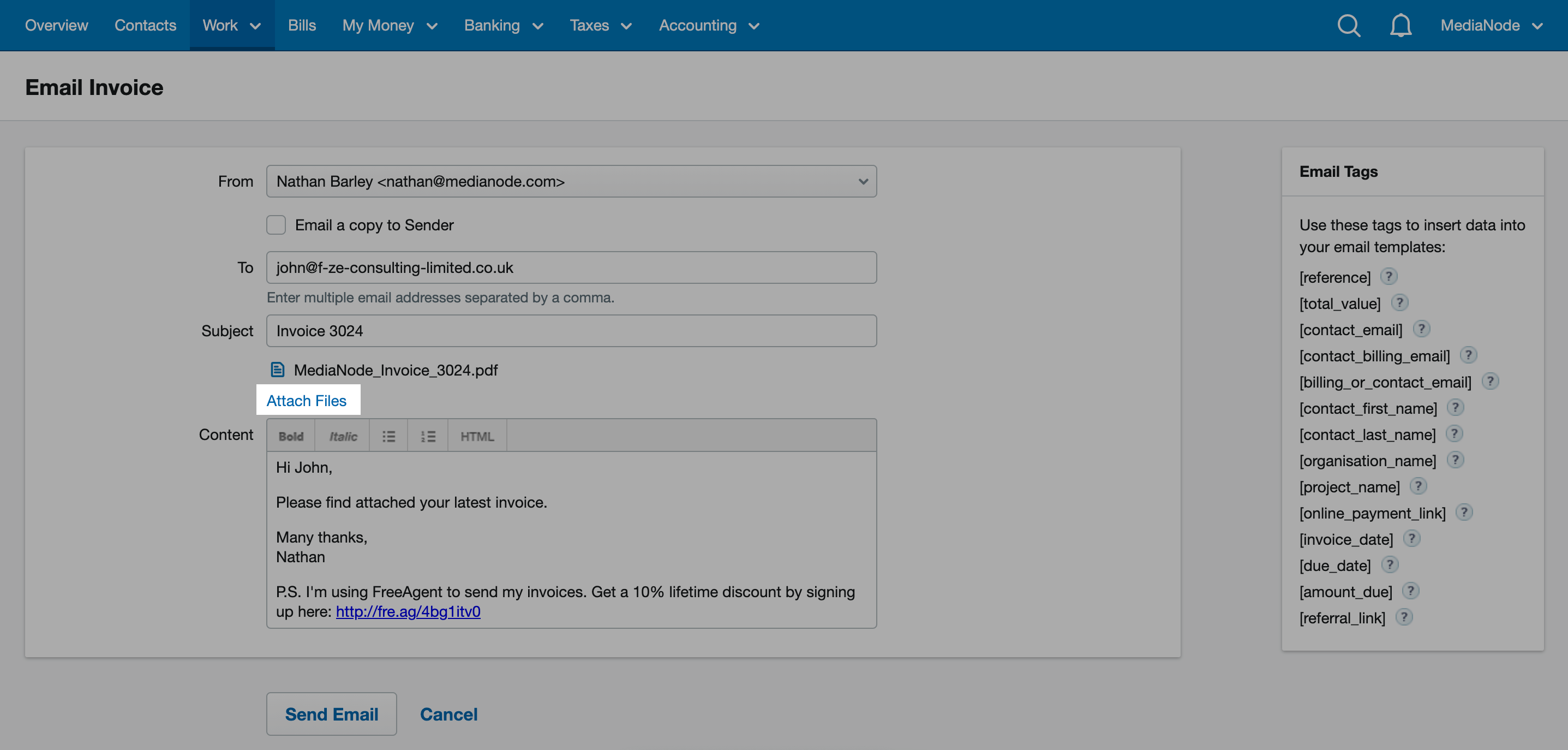 This brings up a list of the files you have uploaded into FreeAgent's Files area. Tick the box(es) next to the file(s) you want to send, then select 'Attach Selected'.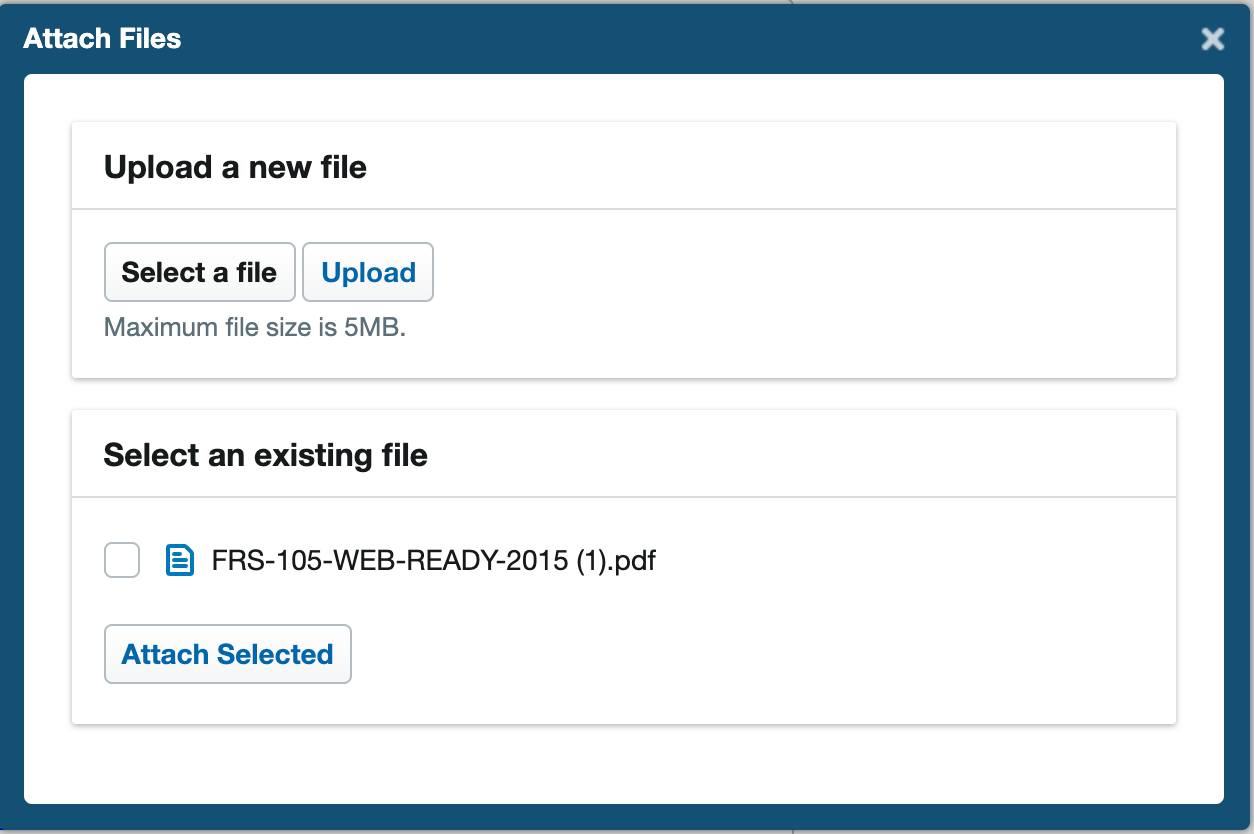 You can also upload more files here if you need to.
Additional attachments over 7MB will automatically be compressed into a ZIP file, and a link to the download will be sent in the email. Please note that after 120 days the link will expire.
Attach expense receipts
If this invoice is for a project, and you've attached receipts to the costs that you're billing on to your client, you can choose to attach those receipts to the invoice email too.
Select the 'Attach Expense Receipt(s)' box next to the Attach Files link to do this – this will attach all your receipts (up-to a maximum combined file size of 10MB).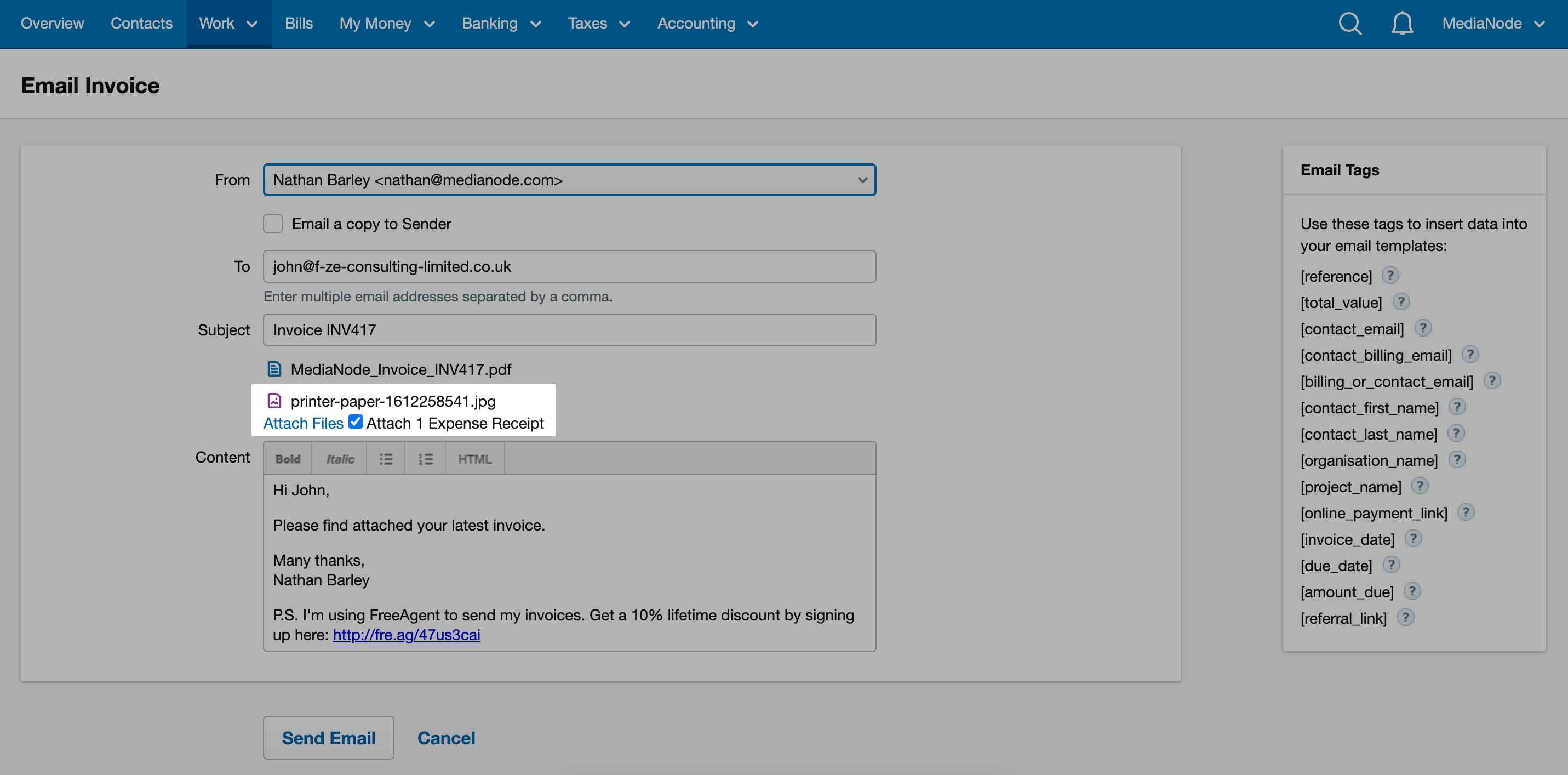 Body of the message
Into the Message box, type the text for the body of the email. We've put some sample text for you to start with. You can also use the tags on the right-hand side to help you build the text.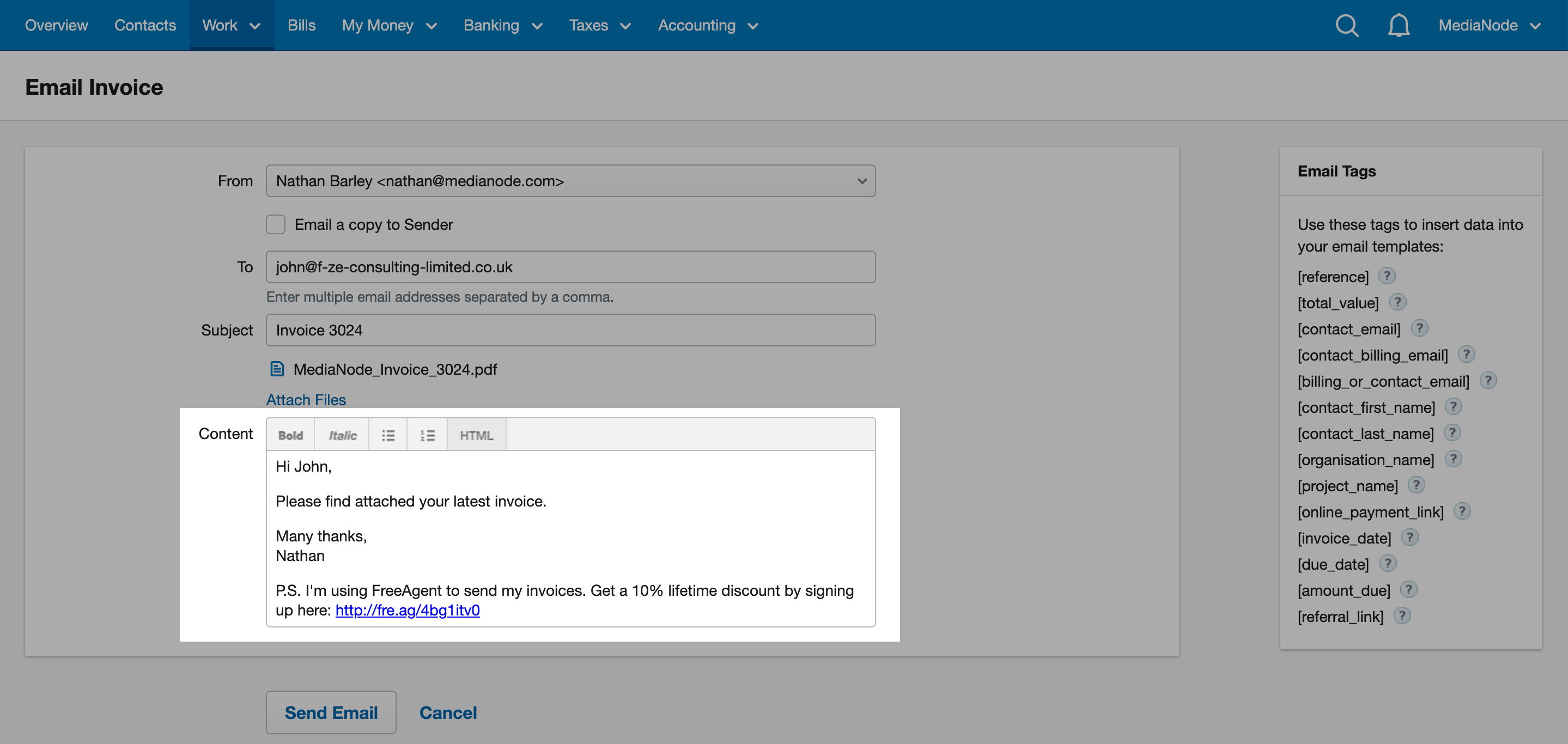 Below the 'Send Email' button, you can see there's a preview of the invoice so that you can double-check it before you send it.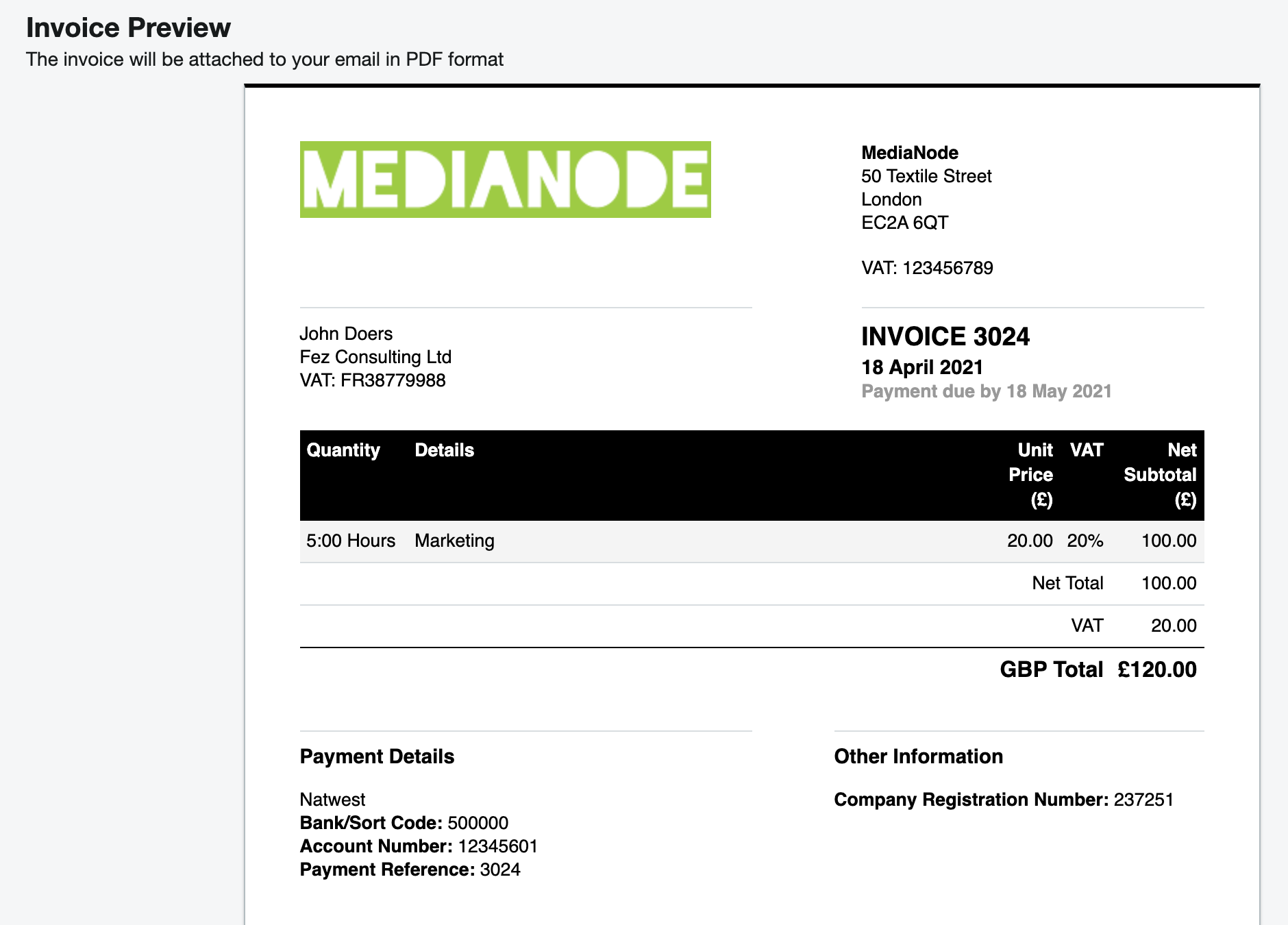 Once you're happy with the invoice, select the 'Send Email' button to send it out.
Don't forget that you can also set up automatic emails to send your invoices to your clients.
Check email history
Underneath the invoice you'll find a history of all the emails FreeAgent has sent in relation to this invoice, and their status, for example 'Sent', 'Bounced', 'Blocked', 'Delivered'.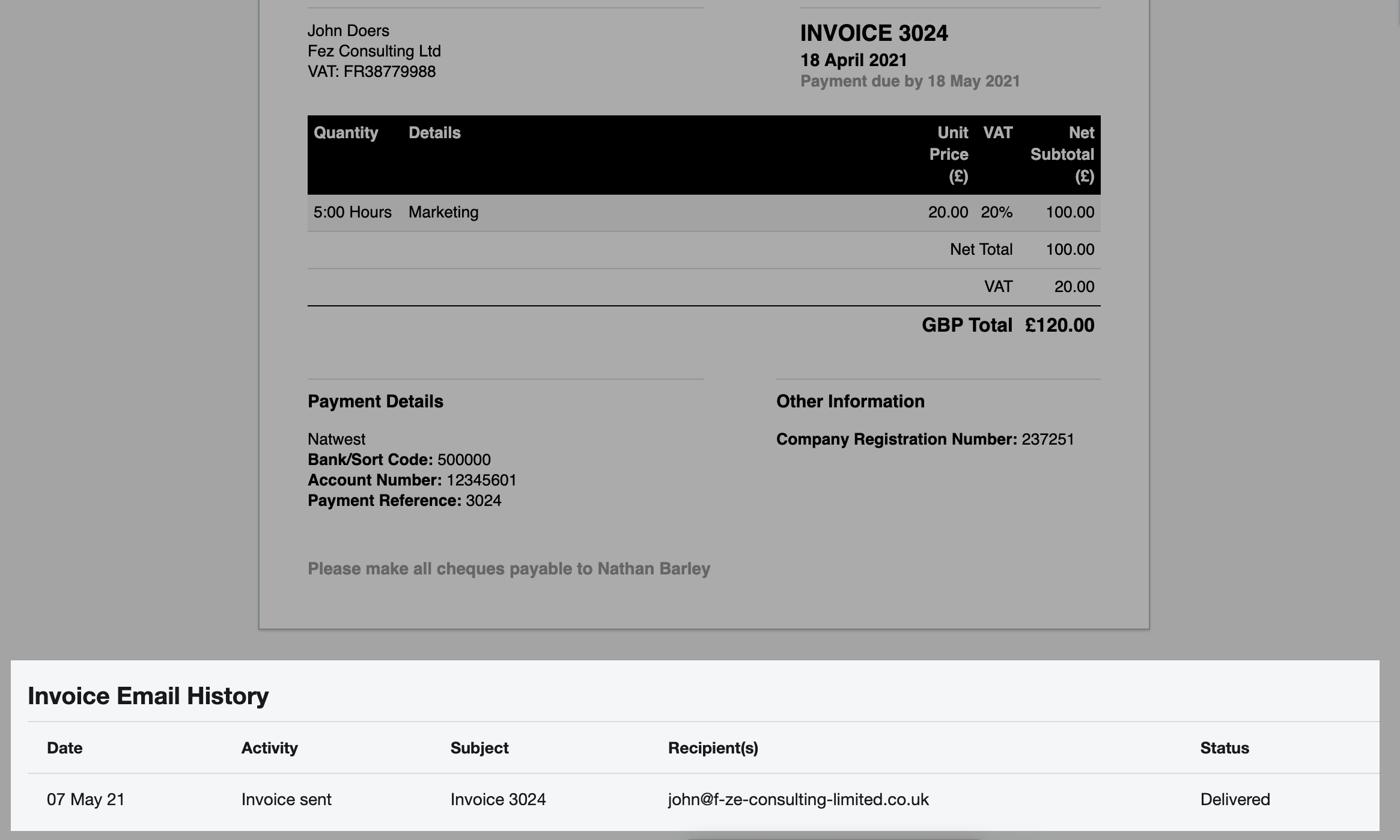 This helps you identify whether your client has received the invoice, or whether your client's email server has blocked it. We'll also send you a notification if your email has bounced or been blocked so you can try sending it again.
If you will be invoicing your customer on a regular basis, you may wish to create a recurring invoice profile instead.
I can't see it.
If you manually mark the invoice as sent then you won't see this table under the invoice.
And if there's no value within the Status column then the invoice was sent before this feature was activated in FreeAgent.