Accounting reports in FreeAgent for accountants
This article explains how to access and view a client's accounting reports in FreeAgent.
How to access accounting reports in a client's account
Navigate to the 'Accounting' tab at the top of the screen in the client's account and select 'Reports' from the drop-down menu.
You can select from a range of 'High Level', 'Breakdown' and 'Detailed' reports.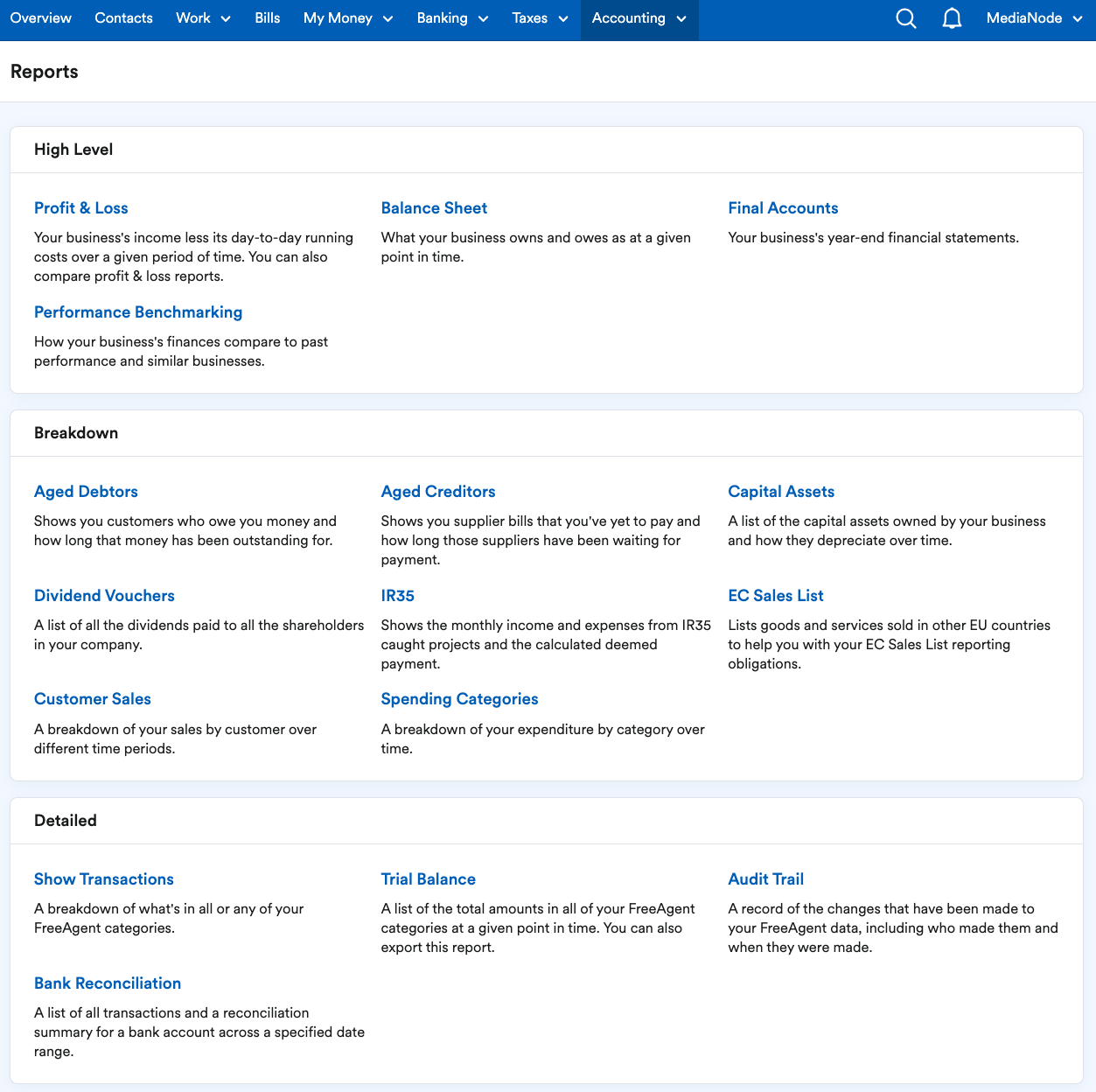 High Level reports
In the 'High Level' section, you can choose to access and view the following reports for your client:
Breakdown reports
In the 'Breakdown' section, you can choose to access and view the following reports for your client:
Detailed reports
In the 'Detailed' section, you can choose to access and view the following reports for your client: