Generate a statement of account
Here's how to create and send a statement of account for one of your contacts in FreeAgent.
A statement of account can include all the transactions for a contact between the dates you set, including invoices, credit notes, bills, bill credit notes, and payments and refunds relating to these. For example, you might send a statement of account to let a client know about any open or outstanding invoices they have and the total account balance they owe you.
1 Select a contact
Select a Contact. Then select Statement of Account.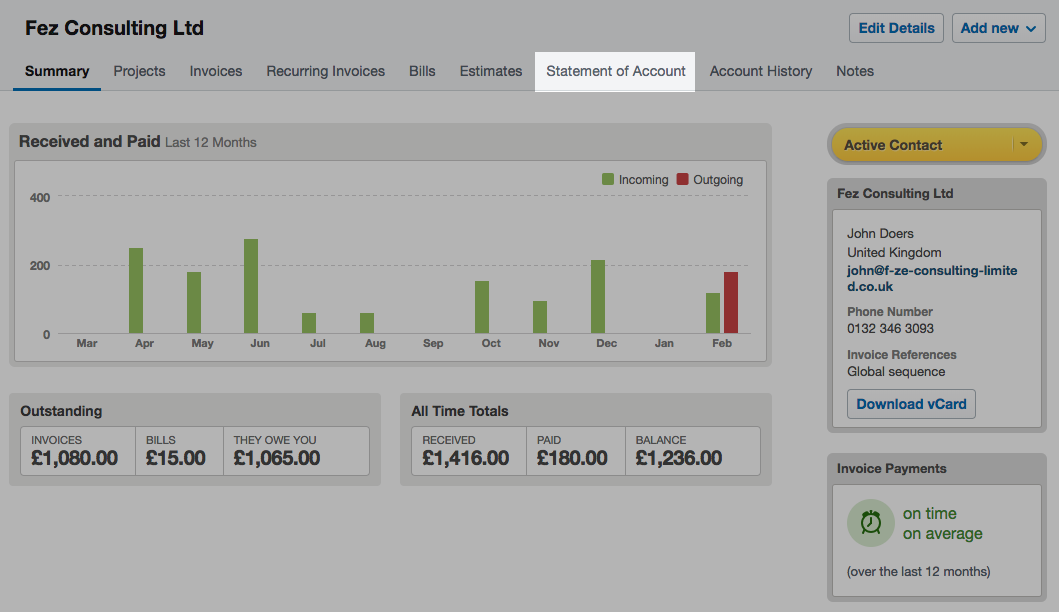 2 Enter a date range and configure your statement
This might, for example, be for a calendar month. FreeAgent will include an opening balance if there were any invoices or bills outstanding for that contact dating from before the first date you put here.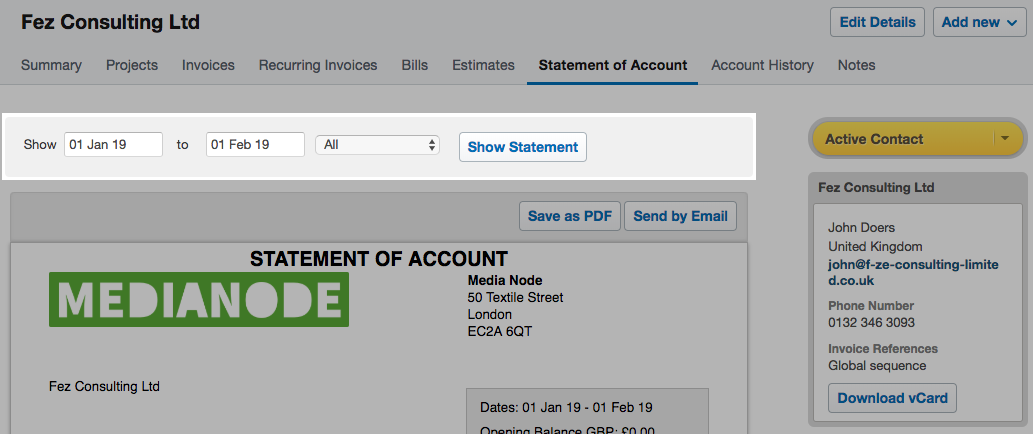 3 Configure what to display
As well as including everything related to a contact, you can filter your statement of account by either 'All', or 'Open/Outstanding' items only.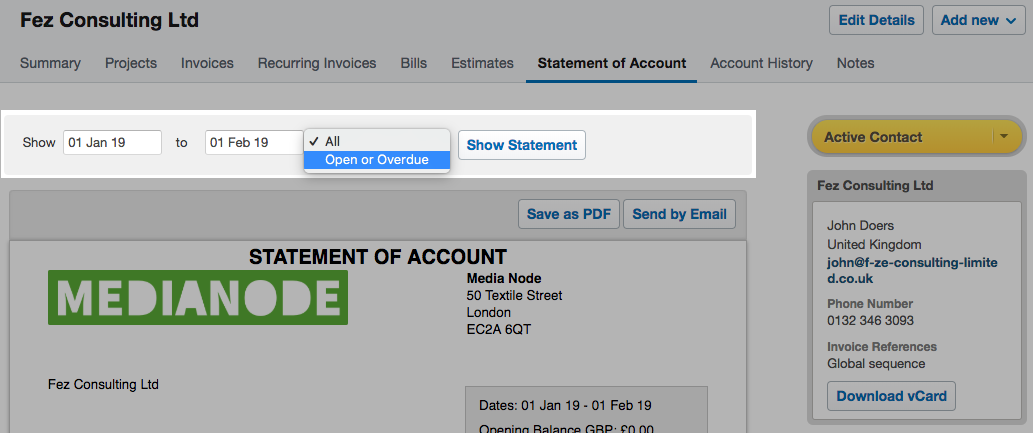 If you've issued invoices to your contact in a foreign currency, FreeAgent will divide up the transactions into the currencies and show the transactions in each currency separately.
Once you've set everything up, select Show Statement. FreeAgent will then generate your statement.
Your payment details will be shown at the bottom of the statement of account. These will mirror the last invoice or credit note included on the statement, with a new payment reference.
If you make any further changes, also use Show Statement to refresh the statement so it reflects your latest changes.
4 Save or send the statement
You can either save your statement as a PDF for printing or sending by email, or simply select Send by Email to send this directly to your client from within FreeAgent.