An introduction to the Overview screen
This article explains how the Overview screen in FreeAgent works and how you can customise the information that you see.
The Overview screen in FreeAgent gives you a snapshot of your business, using a series of financial overview panels.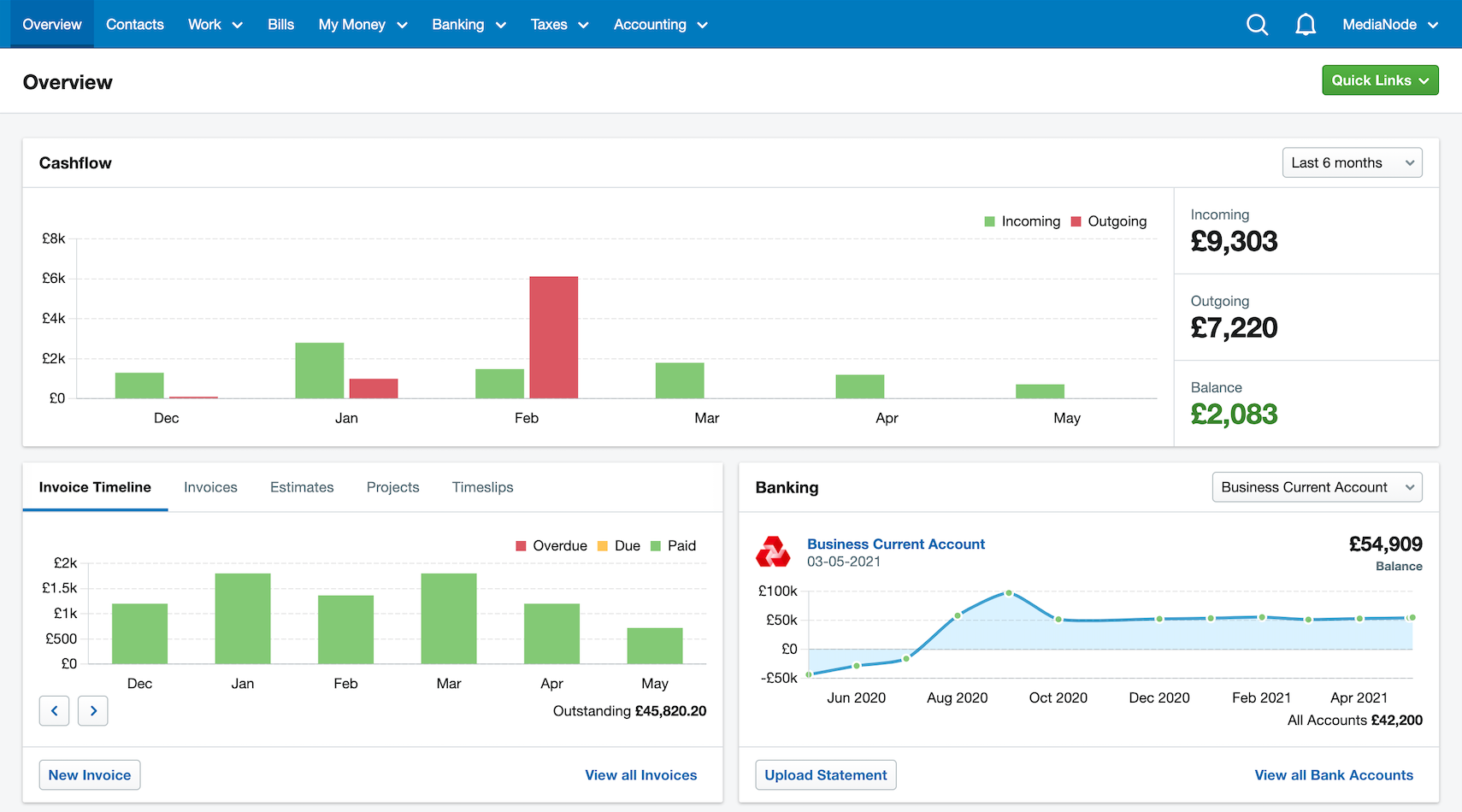 You can customise your view of the 'Overview' screen so that the features are displayed in a way that works for you. If you want the 'Tax Timeline' to be displayed at the top, for example, just select the grey bar at the top of that panel and drag it to the top of the screen.